April 7, 2020
Posted by:

Admin

Category:

Mobile app development cost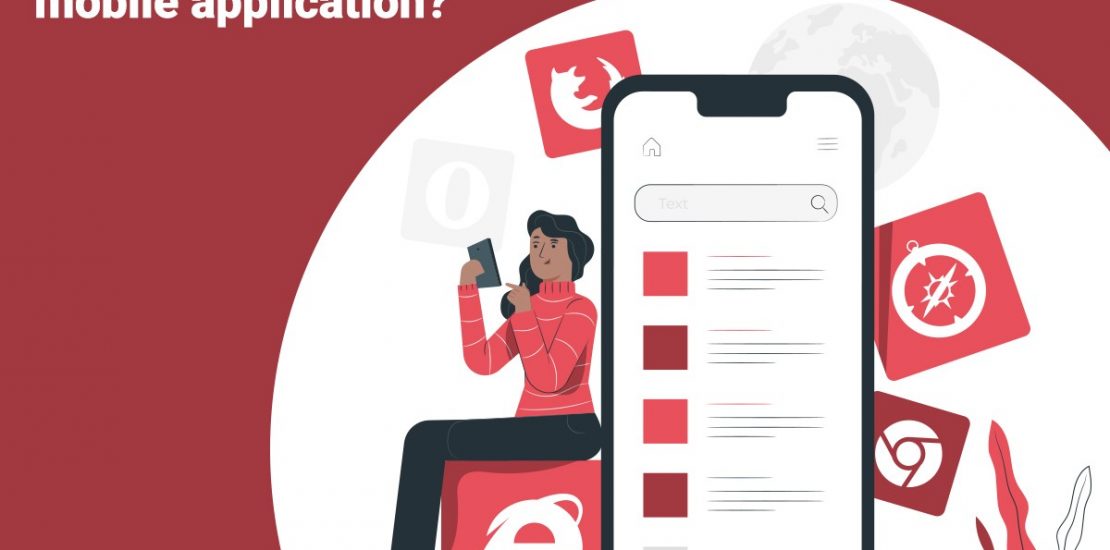 Mobile App Maintenance Cost and Features:
Mobile applications are transforming domains. Following the pathways of technology, mobile applications are igniting the spark of a new revolution that is capable of taking the human race beyond expectations. Apps are streamlining day to day activities in our lives by eliminating all hassles and bustles from it. It is creating an eco-system that is uplifting our socio-economic landscapes.
Advancements introduced by mobile applications in the area of business domains have drastically improved its demand among entrepreneurs. Businesses are aggressively switching their operations to a digital space leveraging mobile applications because of the advantages mobile applications put forward. The mobile application holds a high degree of disruptive factor that it is level shifting business where the conventional factors are replaced by the best use of technology.
What are mobile applications?
Mobile applications are a programmed set of software developed for smartphones. They are developed to resolve a particular task or event. Mobile applications are used to enhance productivity, efficiency, etc. As of now, various mobile applications are available in the market. There are taxi booking mobile applications, food delivery mobile applications, online payment mobile applications and much more. There are even mobile applications for gaming purposes as well. Mobile applications are having a huge impact on society as it is a Smartphone first and user-centric. Growth of smartphone companies like Samsung, Apple, etc is gaining huge popularity, hence mobile applications. This led the way for the rising demand for mobile applications.
How are mobile applications transforming businesses?
Mobile-first smartphone applications are getting huge traction from all across the globe. Especially, when it is coming to a business point of view, entrepreneurs and enterprises are finding mobile applications as the best medium for interacting with their customers. The prominent role of mobile applications in engaging their customers is very high. They are holding a huge potential that can be leveraged in scaling businesses and generating its sales and revenue.
Advantages of businesses in having a mobile application
Mobile applications offer a multitude of advantages to a business. They are the best medium to gain customer traction. Businesses are making use of this feature offered by the mobile application. Having a mobile application is like enhancing the brand value of the business. It leaves a feeling of loyalty and brand consciousness among the customers. Mobile applications are the best tool for marketing and advertisement purposes. The facility offered by the mobile application including the video, banner and push notifications helps the business in reaching out and engaging their potential clients. Mobil application lets businesses in targeting their set of customers based on various demographics like age, gender, profession, and various other metrics. Other than conventional websites, mobile applications are simple and easy to use. They possess a high degree of security which offers enhanced user experience for the end customers. When comparing mobile applications with conventional websites, apps work simultaneously online and offline whereas internet connection is mandatory for websites. Mobile apps offer personalized content for its users which can offer them seamless ways of using the same. The cost of the mobile app development process is comparatively low than any other process. Mobile application helps companies in enhancing organizational efficiency and in house productivity. The mobile application offers an exemplary experience to the customers as they are much faster than websites. It helps businesses streamline their operations such as sales, marketing, etc.
Features of an interactive mobile application
To make a mobile application more productive yet customer engagement, it has to possess certain features. The very first feature a mobile application needs to possess is an interactive user interface and user experience. The interface of the mobile application has to be highly attractive and eye candy. It has to deliver a pleasing feel among the customers that prompt them to be regular users of the mobile application. The user experience delivered by mobile applications has to be very high that enhances the user journey. Another factor that has to be integrated into the user's first behavior. As it is delivering for the users, all the requirements they demand has to be available right in the mobile application. If we take one more factor that wiil affect the mobile app development cost, it will be the technologies used in mobile applications. We live in a tech-savvy world and a large number of technologies are emerging out each day varying from artificial intelligence to machine learning, chatbot, IoT, augmented reality, virtual reality, mixed reality, etc. One can make the use of available technologies following the app demands; he can without any second thought be the market leader. The mobile application development company one hire plays a major role in determining the success of a mobile placation. The agency should have mastery over the complete process, which can be leveraged by the customers in coming up with a successful mobile application. A successful mobile application possesses a high degree of security as it deals with customer data. If a customer finds a mobile application I having a very less degree of security, they won't prefer using the same.
Role of mobile app maintenance in determining a successful mobile application
A successful mobile application needs to be well maintained at every point of time. App maintenance is a crucial and un-ignorable fact in determining the success f a mobile application. Proper app maintenance is carried out to ensure various factors like app security, fixing of errors, bugs, enhance the user experience, enhancing the app performance, etc. As a business owner, one has to make sure that their mobile applications are properly maintained and are performing outstandingly. An app with no proper maintenance can cause huge harm to a business as it leaves a negative impact on the customers. Efficient mobile application maintenance helps businesses in staying away from potential threats which otherwise can cause huge harm to the mere existence of the mobile application and the brand value.
Advantages of proper app maintenance
· Helps businesses in staying away from hackers, malware and cyber attacks
· Ensure proper functionality of the mobile application
· Enhance usability
· Improves customer experience
· Integrating new update and trends in technology
· Fixation of bugs and errors on a real-time basis
· Security enhancements
· Migration of platforms
· Delivering seamless experience etc.
How much does it cost to maintenance of mobile applications?
App maintenance cost depends on the type of developers with whom you are associating for offering proper app maintenance and support. It may vary from developer to developer. It is also bounded to the depth of support and maintenance levels the customer demands and mobile application criticality. Anyhow, the app maintenance cost of a fully-fledged mobile application based on the features we discussed earlier will be around twenty to thirty percent of the app development cost.
DxMinds Innovation Labs- The best mobile application support and maintenance provider company
DxMinds Innovation Labs is a leading digital transformation and mobile application development and maintenance company having worldwide presence and customer base rooted across the globe. They not only help businesses in coming up with an extraordinary mobile application but help them with proper mobile app maintenance. DxMinds Innovation Labs is the economical mobile app development and maintenance Support Company having huge domain expertise and hands-on experience.
Why DxMinds Innovation Labs for proper app maintenance
· Fastest growing digital transformation company
· High domain expertise an authority
· Best digital transformation partner
· Homegrown solutions
· Innovative products
· Cutting edge technologies etc.