October 12, 2022
Posted by:

Admin

Category:

Famous App Analysis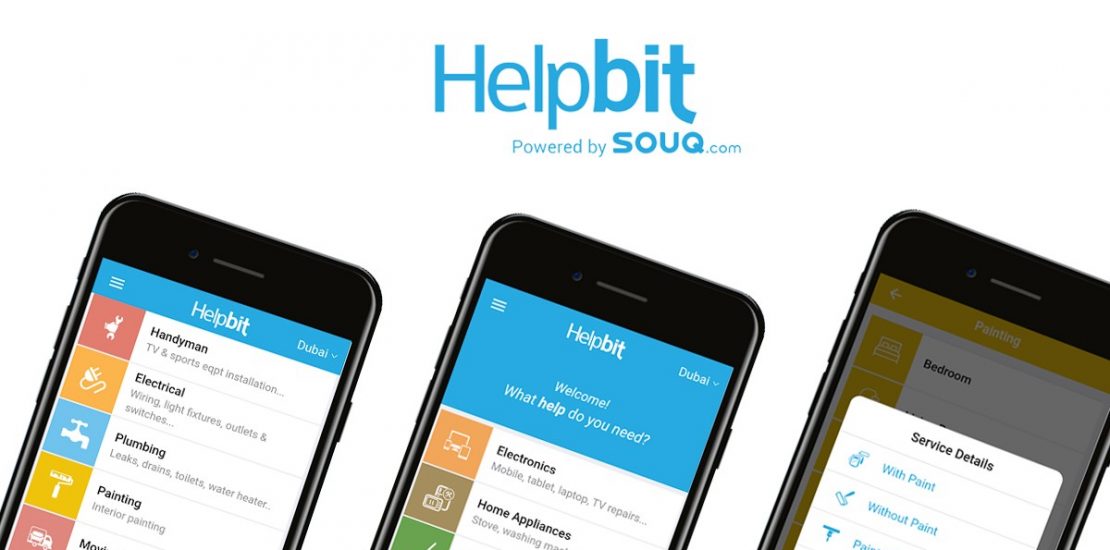 How much does it cost to develop an electronics repair and home service app like Helpbit
Mobile applications are transforming lives all across the globe, all of the day-to-day activities being no exception. It makes lives even better by adding a pinch of technology into it. Mobile apps carried out a tremendous revolution that abrupt the conventional ways of how things and process were done. Mobile app s helps us in breaking down tedious tasks in to simpler ones to enhance our way of living. Right from hiring a cab to book online food and movie tickets, mobile apps has made all of our daily tasks smooth and productive.
Mobile apps for anything and everything
In the current tech-savvy world, almost all of the businesses, regardless of its industries and size are equipped with high-end mobile applications for the easygoing of its day to-day operations. In a nutshell, we can sum up that mobile applications plays an important role in transforming the lives of both people and businesses as a whole. As of now, almost all of the domains that are vital in our day-to-day survival are equipped with mobile apps. All of our daily requirements including electronics repair and home services are available just in tap of a button. In this article, we are going to discuss about one such mobile application, Helpbit that enhances productivity of our lives by supplying all kinds of concierge services, and we will try to be as much as transparent in covering all your queries including how much it will cost to develop an app like Helpbit. So let us get started.
Helpbit- an app that works for the betterment of our daily tasks
Helpbit is a concierge services delivery company, which helps its customers in booking various household services leveraging their mobile application. As of now, the company operates in different areas of the United Arab Emirates like Dubai, Abu Dhabi, Sharjah, Ajman, Ras Al Khaimah, Fujairah, Umm Al Quwain and Al Ain. Helpbit is truly a blessing for all those who find it hard to have accessibility to all kinds of services like TV installation service, Electronics, Home and Beauty, Car services, Packers and movers, Pet care, Kids care, Fashion etc. The app is available in both the versions of English and Arabic for its easy usage.
Helpbit- How it works
A user needs to install the Helpbit mobile app on their smart phone to avail services offered by Helpbit. After a successful registration and logging in, he will be taken to a wonderful dashboard, where the list of services will be mentioned. A user can select the kind of services he need. He will be then taken to options where he can book the services. In the proceeding steps, he will be asked to provide the details and type of services he need. He can then chose the available timings to book the appointment.
Core features of concierge service providing app like Helpbit
An app like Helpbit requires so many features as it need to serve a large range of customers across a wide domain. Some of the major features of the app are listed below:
Like any other mobile apps, one needs to create an account on Helpbit to get started with. Registering accounts can be made use of Google, Gmail, Facebook, twitter and even mobile number. They can make use of the credentials for the log in purposes.
Users can have access to their personal details like user name, contact details, mail id, edit passwords etc. under this section.
Latest discounts and offers for the Helpbit customers will be updated under this category. It will be in the form of coupo codes which customers can be redeemed up on orders.
Users can raise their concerns and complaints as tickets and all the updates and statuses regarding to all past and present tickets will be visible under this category
Services requested by the customers will po up under the My request category, where they can have a detailed awareness of all service requests.
A live Chatbot is integrated to the platform where users can
It is used to provide real-time monitoring of the Geolocation of the user.
The promises of Helpbit
Quality services on-time to a hidden cost none
Satisfaction guaranteed
Free Collect and Return
Mobile repair on site to ensure privacy
• Customer service dedicated
• Easy booking and payment options
How Much Does it Cost to Develop On-Demand Service App like Helpbit?
There is a formula that works best in all kinds of mobile application development services, which is:
Mobile Application Development Cost = Mobile Application Development Time X Developers Hourly Rate
According to different characteristics, signs, features, and technology, the cost of a mobile application as Helpbit is between $ 10000 to $ 25 000.
If you want to create this application from scratch, you'll need about 3 to 4 months on the Android and iOS platforms.
If we talk about the cost in terms of location, the cost of creating a mobile application like Helpbit in North and South America is around $ 200 / hr while it costs $ 25 / hour in India. All cost parameters we discussed the change based on the experience of an encoder application you hire.
If you are looking for a technology partner or mobile app development company India and UAE to build a mobile application like this, then there are many better options available. You can contact our mobile application Developers experienced in India to build a clone of an application like Helpbit.