May 15, 2020
Posted by:

Admin

Category:

Famous App Analysis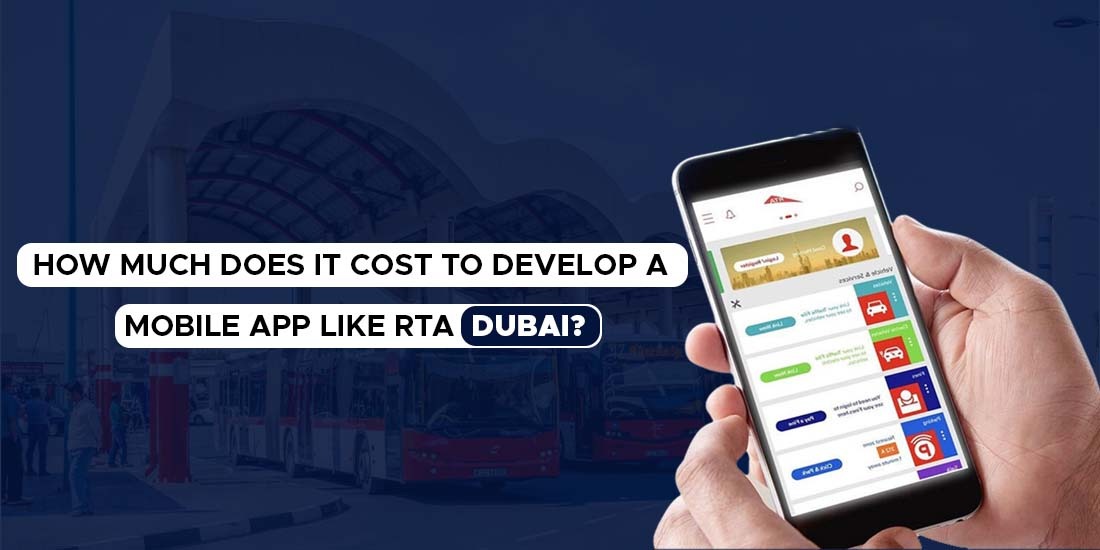 How much does it cost to develop a road and transport authority mobile application like RTA Dubai?
Mobile applications are lending their helping hand to enhance our lives in several ways. It has brought in a high degree of transparency and has streamlined several of our days to day activities. It is right after the advent of mobile applications that businesses were able to make it big by reaching out to potential customers. Mobile applications have eliminated all the frictions and have added more efficiency and transparency to the internal as well as external frameworks of various businesses. Not only do businesses find mobile applications useful in enhancing their operations, but a major chunk of the entire world population is regular use of smartphones and mobile applications. As a sum up we can say that the revolution that followed by the introduction of mobile applications has paved the way for creating a digital economy.
Real-life use cases of mobile applications are many. Businesses, regardless of their company size or industry are aggressively adopting mobile applications to outpace the competition and to win their game over the competitors. Even the government bodies, to serve the citizens in a better way are moving on to digital platforms leveraging mobile applications. In this article, we are going to see in detail one such mobile application used by the Dubai government for transformational purposes The mobile application is known to be Dubai RTA, the road and transportation mobile application, its in and out features, characteristics, etc. We will also discuss in detail the cost of developing a transportation mobile application like Dubai RTA and from where can one develop an app like the same.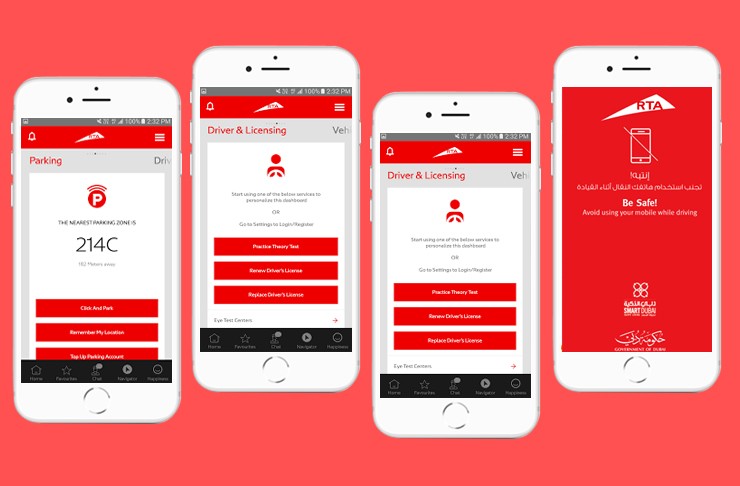 Need for a road and transportation mobile application like Dubai RTA
Technology is booming at a rapid pace, and so are mobile applications. The count of active smartphone users is skyrocketing each day. To serve this wide set of audiences in conventional ways is a herculean task. Especially if we consider transportation in metro cities like Dubai, which is accessed by many, proper coordination of the same is a must. Integrating mobile applications into the frameworks of the Road and transportation department has helped the Dubai government is crying out its day-to-day operation in a hassle-free manner. It has also helped the end-users in planning and strategizing their day-to-day commutation requirements efficiently and seamlessly.
Rising demand for rod and transportation mobile applications
An increased number of vehicles on the road is creating many issues and has prompted people to use more of the public transportation system. This was an alarming scenario for the government bodies to make public transportation more accessible to the common man. They were able to make it to the fullest leveraging mobile applications. This has led the rise to a situation where almost all governments started the adoption of a mobile application to make public transportation more adaptable to the common people. As a result, the demand for road transportation mobile applications like RTA Dubai is skyrocketing. Not only government bodies but also private transportation companies are actively looking for the answer to the question, of how much will it cost to build a transportation app like RTA Dubai.
Key Features of a mobile application like RTA Dubai
To meet the requirements and to serve a wide set of audiences in a hassle-free manner, a mobile application like RTA Dubai needs to have certain features integrated into it. Right now, we are going to see in detail what those factors are.
· Sign In / Sign Up
It is mandatory that the user needs to have an account registered on the mobile application. He/ She can make use of their email id, mobile number or even social media accounts to create the account. Right after the completion, they will be served with a username and password, with which they can sign in to the account.
· Interactive dashboard
Right after a user signs in to the account, an attractive dashboard has to welcome them. The dashboard, in other words, has to be a junction, from where the customer can choose the relevant services he is looking for.
· Trip planner
There should be an option that allows the customers in planning their trips in the most productive manner. It has to be in a hassle-free manner, where the user needs to provide their current location, destination, and journey time. Also, they need to select the mode of transportation; Tram, Bus, Metro, Waterways, etc.
· Map Integration
The mobile application needs to have an exclusive map integrated into it. This will help the users in exploring nearby places that will enhance their trip planning
· Access cards and recharge options
To make the payment, the users have to be served with prepaid cards that replace fiat currencies. The app should have features that allow the customers to recharge the prepaid cards according to their convenience.
· Extended services
The government transportation department stands for serving a large number of services such as vehicle registrations, vehicle ownership change, payment of fees and penalties, driving license services parking cards allocation and recharges, vehicle number explorations, and much more.
· Notifications
One of the must-have features of an app like the Dubai RTA mobile application is the notification links. It can be used to make users aware of the latest updates and news happening in the transportation space.
· In-app customer support
To serve the end-users in solving their queries and doubts, the app should have a customer support option in the app. Having a chatbot also serves the purpose to its fullest.
Features affecting the cost of developing a mobile application like RTA Dubai
As mentioned earlier, there is a rising demand for mobile applications like RTA Dubai. Entrepreneurs are actively looking for opportunities to develop apps like RTA and the cost of building it. When coming to the cost part, it is bounded to a large number of factors. Let us have a deep look into those factors. One of the very basic factors that determine the mobile application development cost is the platforms for which mobile applications are been built. Mainly there are iOS and Android operating systems. The other factor that needs to be considered is the technology that gets used on the mobile application A large number of technologies such as Artificial Intelligence, machine learning, Blockchain, etc are available in the market. App enhancements, app size, app security, app location, app maintenance, etc also are the cost deciding factors. The digital transformation agency one hires to develop the mobile application also plays a key role in determining the cost.
How much does it cost to develop a mobile application like RTA Dubai?
We have seen in detail the factors affecting the app development cost. Now let us see how much will it cost to develop a transportation mobile application like RTA Dubai. Based on the features mentioned above, the cost of developing a mobile app like RTA Dubai will be around USD 10,000 to USD 50,000. The cost will vary based on the demands, features, and third-party integrations.
DxMinds Innovation Labs- The best transportation mobile application development company
DxMinds Innovation Labs is a leading digital transformation and transportation mobile application development company in Dubai having relevant experience in the field of digital transformation. The solutions developed by DxMinds Innovation Labs are highly prominent and it takes your business to newer heights. To know how the solutions built by DxMinds can transform your business, and to avail yourself, of a free consultation, drop a mail to info@dxminds.com