How Much Does It Cost to Develop an app like Roposo and Chingari?
The emergence of short video-making apps such as Roposo and Chingari
Many short video social media apps have come into race recently after the Home Ministry of India claimed the ban on 59 Chinese applications due to the on-going border issues between India and China.
The most downloaded and high traffic Chinese short video applications such as Tiktok, Likee, Helo and more have been banned and the die heart fans of these entertainment applications have been searching for an Indian alternative to continue the showcase of their talent.
The citizens and youth of India supporting and following #Boycottchina measures due to which the home-grown and desi apps such as Roposo and Chingari built from Top mobile app development companies witnessed breath-taking, immense downloads, and skyrocketed high reviews within the few days of ban. These applications user interfaces have incredible features, content, and music library.
Meanwhile to take the advantage of this Online entertainment hub and by getting inspired and boosted with the huge downloads of the Roposo and Chingari app, most of the entertainment business people are positively looking to develop similar apps like Roposo and Chingari, to experience the great popularity and success.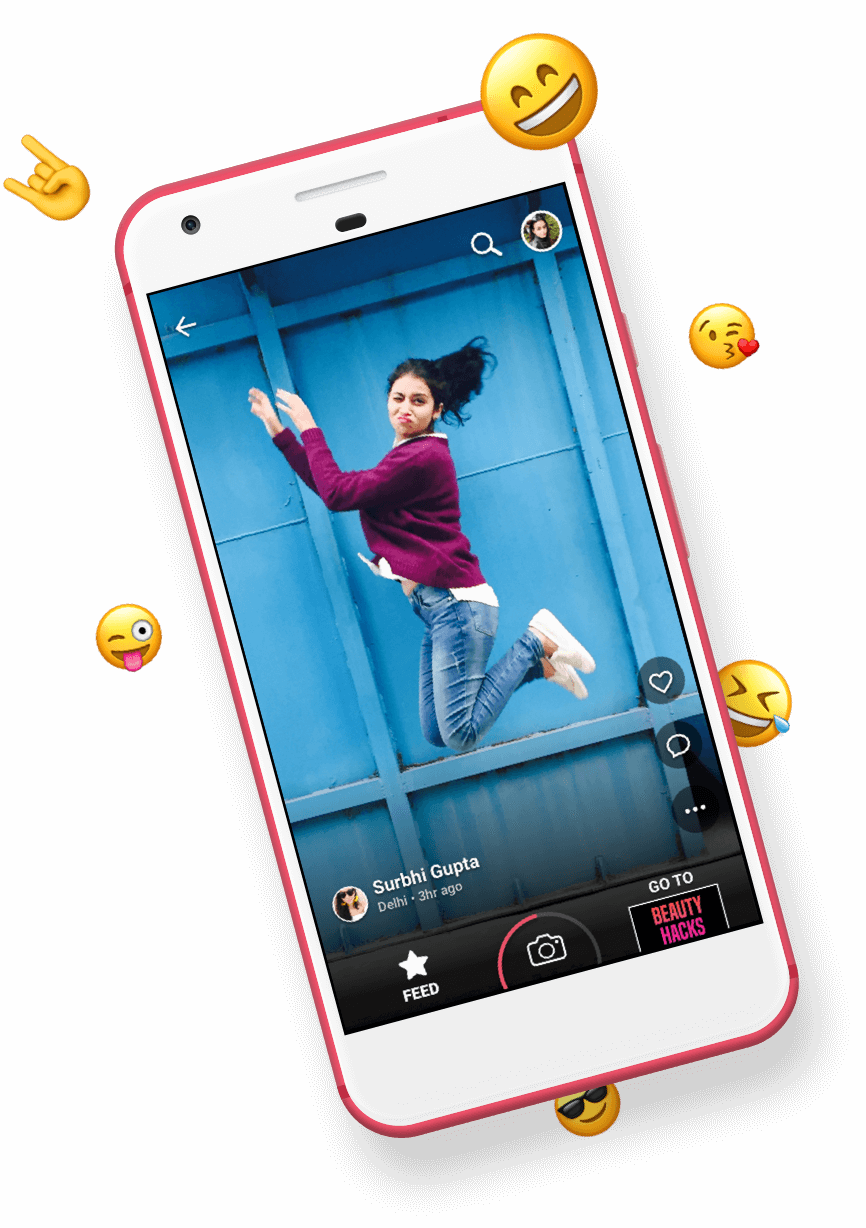 However numerous Indian business visionaries are very curious to know more about the Roposo and Chingari platforms and urged to step into the viral market. Their beloved queries of search include:
"What is Roposo and the Chingari app?"

"How does Roposo and Chingari app works?" and 

"How much does it cost to develop an app like Roposo and Chingari"?
DxMinds the leading and top short video making app development company in Bangalore provided A-Z details about Roposo and Chingari app and help you to develop a short video making app with unique entertainment features.
Moreover, the company has spotted huge inquiries for short video-making apps after the ban on Chinese apps
Here is all you need 
About the Roposo app | What is Roposo?
Complete guide if you are looking to develop an app like Roposo 
Roposo is India's top-ranking video creation and sharing application. Made in India, for India. You can make use of the Roposo app in Hindi, Tamil, Telugu, Kannada, Gujarati, Punjabi, Marathi, Bengali, Malayalam, Odia and Assamese. 
India's best application allowed to download free on platforms like android and iOS, you can even share videos and images on Whatsapp Status from over 25+ Channels as per the user preference including fashion, comedy, Cooking, sports, healthcare/fitness solutions, news and many more.
Roposo features for short video creation and simple photo editing video filters, GIF stickers, and effects and assists you with making your loved videos in slow motion, time-lapse, portraits with normal light, studio light, shape light, stage and stage mono light. Include filters to get imaginative with your posts. 
About The Chingari App | what is Chingari?
Chingari is in the top list of downloads under the social media app category with 4.5 ratings.
The app enables the users to create, upload, and download the videos, chat with friends and followers, communicate and interact with the audience through likes and shares, and helps you to browse the feed. The stunning app includes content according to user desires such as trending news, entertainment news, funny videos, wishes, status videos, and more.
Language supported into the app are English, Hindi, Bangla, Gujarati, Marathi, Kannada, Punjabi, Tamil and Telugu.
The app supports interesting features such as Video making with entertaining filters, Music/songs library in the above-mentioned language, Editing and cropping features and different sound and time lapsing effects.
DxMinds being ranked as #1 Mobile app development company in Bangalore have a great conception, idea plus experience and knowledgeable developers who assist in building a user-friendly short Video making applications on all the platforms(android, iOS, and react-native).
How does Roposo and Chingari app works?
Working Model of Roposo and Chingari App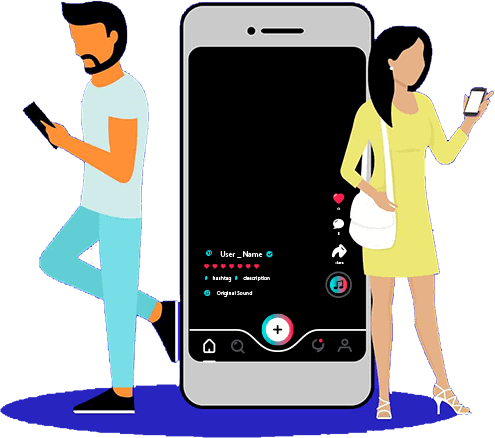 Both the apps Roposo and Chingari can be used easily and effectively:
Once after the download, the apps direct you easily into the app where you need to share the credentials such as Name, Email id, and password, then choose the language.
After getting into the app, go to the search page and browse several options such language as per your choice, different topics and contents on comedy, News, Health, Weather, Travel, Recipes, sports and more.
When you have chosen the sort of content you like to watch, you'll be redirected to the most popular content in the application.
The users can post videos by tapping on the video button.
They can also create innovative contents or chose the kind of content and favorite music they want the video to be created by adding some effects and filters.
After finishing of video recording, click on publish before that pick selective content section.
Features
Unique features of Our Roposo and Chingari app development services
Signup and Login screen 
This most initial point when we refer to the features and  functionalities required to develop an app like Roposo and Chingari. For a security perspective, the login feature must be included in a short video making app.
Video Recording & Uploading
Roposo and Chingari app enable uploading videos easily and conveniently. The apps let users upload videos into their accounts. At that point, they can edit them and include effects. This methodology spares time and effort.
Heart and Shares
You are probably given hearts to numerous Instagram posts. Similar hearts are likewise incorporated into Roposo and Chingari yet with a twist that brings high impact. Those hearts, however, doesn't make you essentially follow the creator yet are the indicator of video popularity.
To make your application compete with these apps such as Roposo and Chingari, including this feature with another bend can be an extraordinary way.
Media Library
Roposo and Chingari have enormous built-in music and sound library. Users can just lip-sync and dance to the tunes they like. Music can be included toward the beginning of a video or afterward.
Profile Creation
After creating the personal profile by your name, you can see several followers and block users and below you can find three sections: Channel ( includes Variety of news channels such as Google news, Zeenews, Indiatoday, India TV, and More) Category (Business, Nation, sports, Entertainment, World, Technology, City, Health, Lifestyle, and More) and Block(Users you want to un-follow are block). Their options define the uniqueness of Roposo and Chingari's application.
We make sure to include this kind of feature to educate and update users on what's going on around the world.
Numerous animated Filters and Effects
Snapchat users are known about how much fun it is to utilize animated filters and effects. A common image can get remarkable when enhanced with add-ons such as filters and effects. Thus, exceptional features like reverse, zoom, flash, slow motion, time-lapse and so forth that indicates the cost to develop an app like Roposo and Chingari.
Numerous individuals may have utilized Faceapp with its amazing specialty to transform a young face to old. Such remarkable and out of box features catch users attention fullest.
Push Notification
The best strategic feature to enable users to get a quick update of new videos, likes, tags, followers, etc.
Simple User Interface
The screen is the main thing that holds and grabs the users of the application. Thus DxMinds short video app developers ensure you with an eye-catchy user interface. This way, it will be effortless for users to explore and navigate through the app that will enhance user experience.
For Roposo and Chingari, the app empowers users to discover all the trending videos in the wake of signing up. The videos can be seen consistently one after the other through screen scrolling. Likewise, it is simple to follow known individuals along with sharing the screen for further viewing.
Including some Uniqueness
Roposo and Chingari empowers users to upload their songs, tunes grasping more attention If you are intending to get started with the same concept, the initial step of yours ought to find a top short video making app development company such as DxMinds.
Make sure you ask some unique feature from our experts to make your investments worthy and satisfying.
Sharing
Videos are intended for sharing and if a feature like this isn't included in the application, the music, news, and video sharing application is nothing. Roposo and Chingari app paid extreme attention to this feature and made a space for "share". This feature adds to the heap of the cost to make an App Like Roposo and Chingari.
Through it, sharing content on Facebook, Twitter, Instagram, Messenger, WhatsApp, and even on email is simple like tapping a button.
Our Short Video Making App Development Services
DxMinds the best Short video making app development company in Bangalore have the specialists in full-stack mobile app developers, who are giving the best solutions and work their efforts to take your business to the following peak level. From beginning to now, DxMinds has developed the most engaging iOS and Android apps. We have fantastic experience in building an app according to the client's idea and concept.
We are additionally qualified for customization in mobile applications. The team of mobile app developers utilizes the most advanced technology for developing demanding and high-end mobile apps. Our top-quality video making and recording app development services help our clients to get a favorable amount of ROI.
Complete app solution
Our team takes full liability for each production phase of your application, from project management to quality testing.
Cutting Technology stack
We position the most recent inventions in the realm of app development to work for your advantage.
Ongoing support and Updates 
After the launch and release of the application, our joint effort runs on — timely updates and normal performance reviews.
Thoughtful Business planning
We ensure each application we create relates to market needs and is worth enough.
Cost Analysis of Roposo and Chingari like App
These are some crucial factors that affect the cost to develop an app like Roposo and Chingari among them the most are mentioned below
Design
Designing an app is the initial part of building up an application. It is something that mirrors the UI of the application as users are expecting more innovation nowadays. What's more, then again, UI is something that hooks the users in the very first impression.
Development Team
To reach beyond our client expectations, the structure of our development team includes.
Project manager the person responsible for managing and assigning specific development task to team members.
UX/UI designer, Graphic designer (Designs the screens of the app).
Developers (Android, iOS developers)
Quality testers(Ensure the bug-free app).
Platform
Two platforms are trending in the app development market one is android and the other is iOS.In case to develop an app like Roposo and Chingari targeting both the platforms may be profitable.
But if you are falling short in terms of budget we advise you to figure out your target audience and their preference and desires
Features
Features are the center of building up an application like Roposo and Chingari. Understanding these features, complex ones take the costing part more while basic one costs lesser. To build a demanding featured app like Roposo and Chingari, the development team will require additional time.
The cost to develop an app like Roposo and Chingari falls around $6K-$35K with a specific set of features.

The app development cost of short video-making apps like Roposo and Chingari also depends on several other advance features, Resources, platforms, technologies, etc.

Employ DxMinds technologies the best mobile app development company in Bangalore, Mumbai, Delhi, and other major cities in India to build an app like Roposo and Chingari. DxMinds the company where your perfect and flawless app development dream comes true.
Frequently Asked Questions