How Much Does It Cost To Develop an App Like TikTok? Looking for an app like TikTOk and to know the development cost of app like TikTok then you are right place.
In today's technological world everything is evolving, likewise, the music industry has undergone a tremendous revolution and slaying our youth with its transformation. Now Music and Video making apps impacting the users with its tremendous features and functionalities.
Gone the days, when most of us addicted to TV shows and Music channels. At present, our preferences and interest are grabbed by social music and video making apps. Many music apps have come and gone, but the one which is dominating all the ages is TikTok.
The most downloaded, high traffic and youth influencing TikTok has out-shined all the competitive apps such as Facebook, Instagram, Snapchat, and many others. Tiktok has occupied a tremendous standard from above all.
Most of the business people and marketers are leveraged with its popularity and looking forward to a start-up idea to develop a similar app like TikTok. Hence, DxMinds the top mobile app development company in India have come up with the blog to the ones who are in the plan to develop an app like Tiktok. We have covered every aspect related Tiktok app from its features, process to app development cost.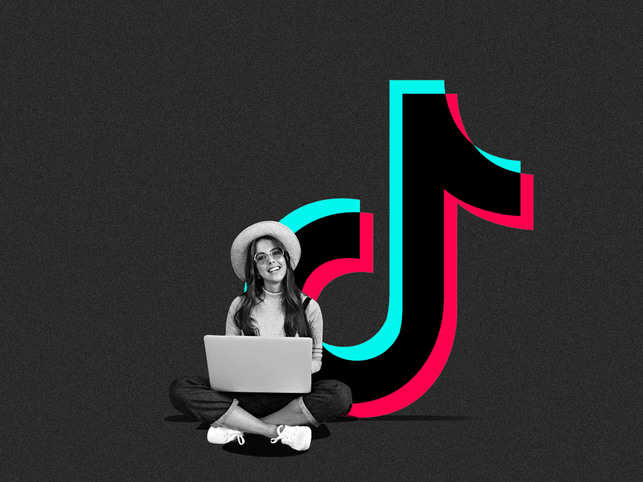 The most trending and beloved queries for Tiktok like app:

"How To Make a Music app like TikTok"

"How To Make short video making app like TikTok"

"How To Create your own music app like TikTok"

"How much does it cost to develop a Music Streaming app like TikTok?"

"Build a music app for iPhone like TikTok
Develop a music video app for iPhone like TikTok"

"How To Make a Social video app like Tiktok
How to develop a Music app Like TikTok for android"

"Create a music app for android like TikTok"

"App development cost of TikTok Like app"

"Cost to develop an short video making app like TikTok"

"TikTok like app development cost"
Tiktok is breaking growth's record, as it is a foremost destination for creating, sharing, and discovering short-form mobile videos. The outlet to express our talent through singing, dancing, comedy, and lip-syncing within 15 seconds. The app was launched in 2017 by Byte Dance in China and has experienced huge popularity when it became available in Asia, the United States, and other parts of the world. The most downloaded app presents over 150 markets and in 75 languages.
Users got more excited about the app when they saw its presence is flooded on Instagram, Facebook, YouTube, other social media apps.
The features that define TikTok Popularity are:
Short Video Creation and Uploading
Sharing the recorded video on a social media platform
Music Videos Browsing and Scrolling
Filters and effects and
Music Library
Some of the mind Blowing Statistics of Tiktok app
TikTok holds around 500 million active users globally.
Tiktok is covered with 41% of traffic between the ages of 15-25 and even elderly people using this app. 
Around 1 hr of the individual time is being spent on the app.
The app currently operating in 155 countries.
Approximately 1 billion installations.
$1.4 Million estimated monthly revenue.
Around 90% of users go through the app daily.
In 2018 the app reached a great height where 1 billion Tiktok videos have been enjoyed and viewed every day.
Working of TikTok app
The first thing users need to do is install the app from the play store for Android app and App Store on iOS.
Create an account or login if you already have the account with username and password.
By default the app you will see the trending and popular videos on the homepage, after following the users you can see the videos from their account.
To Create your first TikTok post tap the plus sign at the bottom of your screen
To select a song for your post pick a sound at the top then look the TikTok library of songs to find one you like, tap on the song you would like to use.
After selecting a song, start to shoot the video by using animated and trending filters, effects and publish or save.
You can save or share the videos with your friends and fans on social media platforms.
The first and foremost important feature you have to provide to develop a Tiktok like the app is signing up and log in, which may be through email id or Social media account. For accessing the app and its features, it's mandatory for users to signup into the app. The feature is crucial for a security perspective.
Make your video more interesting and extraordinary by adding special effects like Zoom, flash, slow-motion, reverse, and many more. There are many face filters and effects available in the app. For example, it offers a specific filter depending on the occasion (Independence Day filters like flag effects, Holi filters with full colorful video and so on) Integrating these adorable features into a clone TikTok app can certainly make users hooked towards the app .
Suppose you want to create a video with your friend on separate screens but the same sound, you can utilize this feature by mentioning #duetwithme. To Make it more creative you can use some trending hashtags.
The unique feature of the app which allows the users to give a heart by double-tapping on a button or like the video. The more hearts on videos the more famous you become. If you like a video and want to save it, just leave a heart on it will be saved automatically. To make your app more demanding and trendy including this sort of feature can be worth enough.
Videos are meant for sharing to make it viral, TikTok is incomplete without "sharing" feature. Tiktok took this feature in high priority aspect and provided a good spot for share. This app feature enables the users to share the liked videos on other social media platforms like Facebook, Instagram, WhatsApp, Twitter, Messenger, and other apps. This feature directly influence the development cost of TikTok.
Lots of popular apps such as Facebook, Instagram have live streaming feature, similarly, TikTok supports this sort of feature. The users must be at least 16 years old and have more than 1000 followers to use the feature.
User Interface and App Navigation
Soon you login into the account, you will see the trending videos and navigational buttons like Home, Discover, and Inbox. By which Users can switch and navigate to a screen that enables you to watch videos of the artist you follow. A quick navigational button enhances your user experience with the app.
The screen is the primary thing that provides a positive impression of the app where it holds the users.
Hire DxMinds iOS and android developers to get an eye catchy user interface. The company ranks top from other Mobile app development companies in Bangalore in terms of offering flawless navigational experience within the app.
After making a trending video, users have an option either they can save or upload it depending on their interest.
This feature allows the users to change the profile pic, password, and can choose between private or personal accounts, enable them to block the users, helps centers, Language switching, and more.
From this feature, users can broadcast their respective.
To analyze the live viewers and audience in terms of Graphical representation.
Notify the users in real-time about new videos and update them about likes, followers, and tags.
Video Streaming Architecture
Streaming should be flawless, smooth and should support some external server.
Our Short Video Making App Development Services
Short Video Making and Sharing has entered the market by storm and is turning into the most trending app on the social media platform. Users utilize this platform to interact and express their hidden talents with the world to see, learn, and get entertained. The market has seen no stoppage and various players have a strong desire to get a hit in the online entertainment world.
DxMinds is Known as the Top Video making app development company in Bangalore because we provide the best short video making app development services to clients around the globe. Skilled, experienced and Knowledgeable developers are the foundation of DxMinds, who understand the client's app goals and structure similarly by fulfilling their commitments 
To develop an TikTok alternative app that includes a complete package of features such as User panel, admin panel, front end features, and chat option connect DxMinds and get the best TikTok like app development services. Our main motive is to offer quality services at budget-friendly prices with all advanced features to satisfy our customers.
Our motto is "Let grow together and Boom Together"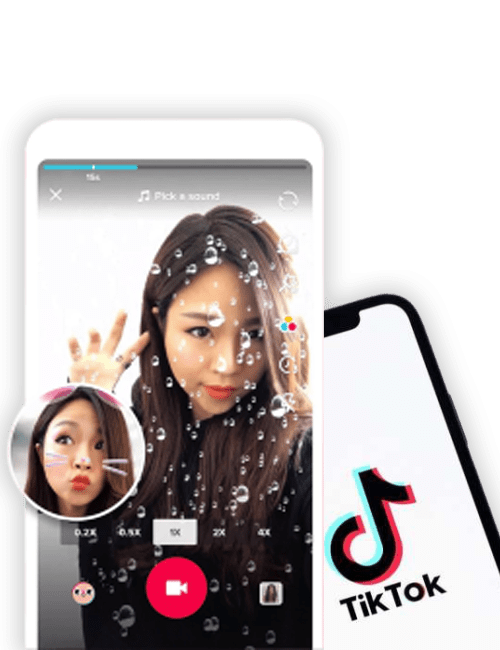 Benefits
Experienced Team
Our expert developers give exceptionally engaging features to the customers with the best services as they have rich involvement with this field and satisfy the desire of clients. 
Great Customer Support
The team of DxMinds offers support to the clients 24*7 and customers can reach us from anywhere and anytime.
Security and Confidentiality 
We provide full security to the data and information of the customer as we must save this from the outside.
On-time Delivery
At whatever point we take any project, we deliver it to the customer before the given deadline and achieve their requirements.
Best Quality Outcomes 
Our knowledgeable developers never compromise on the quality of an app, it can be TikTok like app or any other app.
How Much Does an App like Tiktok Cost? Cost Analysis of TikTok like App
For developing an app like TikTok, we consider several factors that directly influence the development cost of Tiktok.
The most important of them are Platform, Design, application features and team structur.
Currently, there are two demanding and famous platforms iOS and Android. So which platform to pick? The best answer - you can get applications for the two platforms if you have an aim to make an application like TikTok. 
In any case, that you are running short in terms of budget, you can choose one platform depending upon your intended target audience and their interest. 
For example, Instagram was first launched on iOS. The Android version was launched 18 months after.
The success of an app depends on the look and feel of a design. Users nowadays. Users are very demanding nowadays. Easy to understand and attractive UI/UX design can help with driving new users and gaining their trust and reliability. 
To start with TikTok like an app, you have to set up a rundown of the required features mentioned above. 
The number of features and their complexity is the primary deciding fact of the Tiktok like app development cost. To fabricate an advanced feature for a TikTok-like app require extra time.
The structure of the development team required to build an app like TikTok is mentioned below:
Business Analyst
Project Manager
UI/UX designer
Android developer
iOS developer
Back-end developers
QA engineer
However the cost to develop an app like Tiktok ranges from $30000 to $200000 considering the above facts

Simultaneously mobile app development cost like Tiktok also relies on several advanced technologies, features, resources, and many more. Hire DxMinds the globally trusted mobile app development company In India providing the best team of android and iOS developers for your video creating apps
Cost Engagement Model DxMinds Follow
Time and Material
In this Time and Material pricing model is an effective way where the client pays, as the name defines only for Time and work invested in an app development project by us. So rather than knowing the price initially, our client is consistently updated about the progress and cost.
Onsite and Offshore Model 
The combination of Onsite and Offshore model for delivering products and services. Here we connect with our clients located in any location it could in the same city or any country across the globe.
The tasks are assigned and shared between us and the offshore team. The distribution of work rely on the agreement between us as a service provider and the client
Offshore Development Centre (ODC)
ODC is a center dedicated to satisfy the software requirements of a company. Here you can set up an offshore office anywhere around the globe. The concept is really easy and simple. Here you can employ our dedicated developers, designers, software testers, quality analysts, and project managers.
As per your preference you can add or remove resources depending on project requirement.
Fixed Model  
In this Fixed pricing model, the cost is finalized and fixed at the start of the project. It can be divided into various project milestones.