October 11, 2022
Posted by:

Admin

Category:

Famous App Analysis, Mobile App Development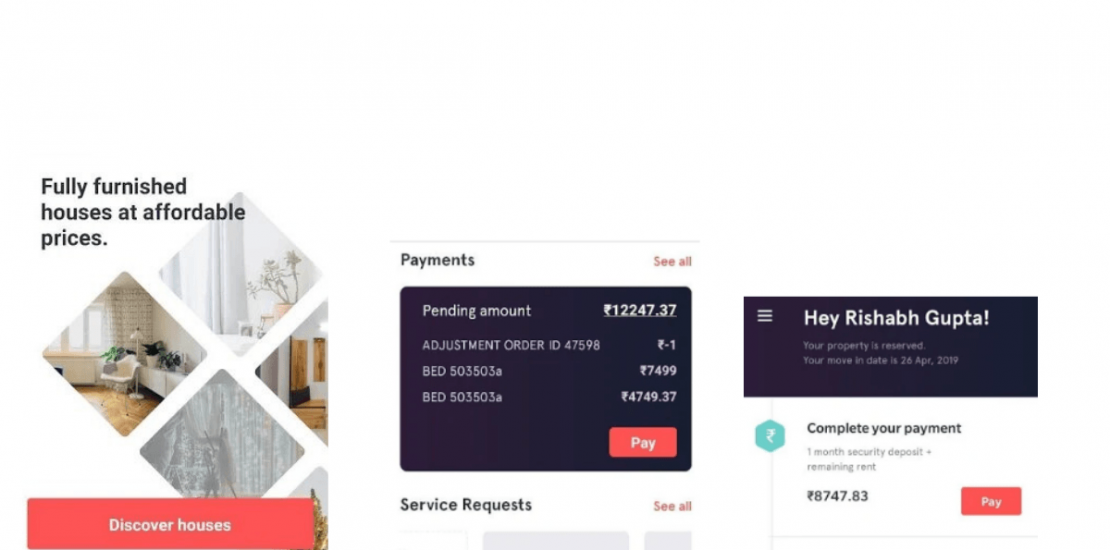 Cost of developing an app like Oyo Life
What is old is new again in India. People are living with another people to accumulate money and sustain a higher standard of living than they might experience on their own. This term they're calling it "co-living."
In recent time, the tourism industry had been converted to one of the leading financial, social, and political activities in various regions of the world. Most countries are funding in the growth of the Accommodation industry, transforming it into the foremost driving efficiency of social and business development by generating jobs and businesses and developing the base.
If you watch the graph below, you can see the rise in the numbers in recent years. The evolution of information technology has played a vital role in this process, and today the overwhelming majority of people find rental rooms and pG's through Accommodation related websites and apps.
Oyo Life offers you housing which includes renting private bedrooms in dormitory-like houses where living rooms, kitchens, and even bathrooms are shared. This is related to the much less of "having room-mates," though there are some key differences.
In co-living, the person will get all the amenities such as utilities and Wi-Fi are involved, as are plenty of facilities, such as house cleaning services. These factors are often equipped and don't expect long contracts, while repairs and billing are controlled through a mobile app. Co-living businesses, for now, are mostly beginning spaces in cities with a significant number of tech workers.
While co-living is by no means going to replace old roommate systems anytime shortly, it is growing more popular. In few years the amount of units offered by major co-living companies in India is going to increase 8 times to about 30,000 according to a new report by real estate firm collier international, which provides in-depth aspect at the state of co-living.
Growth of this sector has expanded every industry including rental apartment booking, where everything has shifted online from booking a ticket to room booking app. The fast-growing of hotel booking has enhanced with mobile app technology and creating new possibilities for clients nowadays.
About Oyo Life
Oyo Rooms comprehensive the largest platform based funds hotel chain in India. Oyo operates as a link between hotels and customers in getting hotel rooms in India. The company operates in more than 290 cities across the country. Oyo Rooms is recognized as one of the next successful start-ups in India, by a research carried out by Inside View.
Some popular apps like Oyo Life arrived with excellent features that are catching attractive options to engage more customers that attract the user to handle mobile apps to book hotels, shared rooms, and flats on major cities for convenience by the web application and mobile app.
Oyo has been strengthened by many premiere enterprise capital firms, including Softbank Group, Green oaks Capital and many more. Hotels those who want to register with Oyo Rooms' can contact Oyo Rooms through the company website.
Oyo declared the re-branding of its long-term completely arranged housing rental solution to Oyo Life. Rohit Kapoor, who joined Oyo in December 2018 as the CEO of unique real estate companies will get on the added task of managing the Oyo Life industry.
What's causing the rise in Co-living business like Oyo-life?
A number of social and economic factors have made the idea of co-living engaging to some city residents — and investors — over recent years. Common, like any other co-living companies, is near full ownership across its portfolio, which includes Bangalore, Delhi, Mumbai, Kolkata, Pune, and Hyderabad locations. Meanwhile, investors have provided the sector hundreds of millions of dollars in the last 18 months.
Housing prices are considerably outpacing earnings in India, which means that spending for a house to live is spending an even larger portion of people's pay checks.
Social factors also play a vital role, too. It's not an eventually that co-living spaces are growing up in tech capitals like Bangalore, Mumbai, and Delhi. Co-living can in some ways be portrayed as — an antidote to the loneliness of our increasingly tech-enabled lives.
Key Features of OYO life Website/Mobile app
Simple registration & login option for users to access the application.
Search hotel rooms by cities, place, landmark, locality
The handy search option to detect nearby hotels
Compare the amenities & rates of all rooms quickly
A simple adjustment in booking & cancellation
Choosing the option called "My Booking" enables users to monitor their bookings
Payment can be done through all mode of payments such as debit card, credit card, Paytm Wallet, net banking, Mobikwik Wallet, PhonePe, Google pay, or Oxygen Wallet,
Additional features like call us, account adjustment, invite friends also available.
Factors which affect the development cost of an app like Oyo life
The cost of development of an app like oyolife depend on the features and functionalities
In this section, we will divide this application into elements and examine how long it takes to develop each of them.
As you understand, the cost of building an app is designed as follows. To find the price, the App development company estimates how long it needs to build this application. The time expected for mobile development is estimated in hours. Each and every company has their own rates of wages per hour. Then, the number of hours multiplied by a specific rate fixed by the company. Thus, we get the sum that will be the cost to make your app.
In our review of Oyo life, we take into the record of an average price of website/app development. This figure is Approx $40 per hour. Thus, we can calculate the estimated cost of each function.
So, let's look at what it can cost you to develop each Oyo life-like feature. We've added the time for business logic, UI (User Interface) and testing to every figure
First Steps: Every project design starts with some fundamental steps. Without them, the website development and mobile applications development process is unlikely to start. For the Oyo Life app, this part of app building will take about 59-65 hours, where;
Estimation
20 hours for project setup;
24 hours for rest API implementation;
10 hours for database model;
10-17 hours for implementation of services and labs.
Registration: To begin the app, a user must get registered in Oyo life. By registering, you accept all the policy of use and verify your registration information.
Estimation
Implementation of the registration features takes about 12 hours.
Personal profile: Users have to create their individual profiles. There are two types of profiles:
owner
customer
The user has to add their profile for further information such as Name, Age, Gender, Address, etc.Also, there is some optional information they can add.
Estimation
Implementation of this feature may take about 16 hours.
Filters: Having registered, a user has to choose. If he is a customer he can start searching for a suitable owner. If he is an owner he/she can add his house or room.
Installing your host requires adding the data about it, like house type (house, flat, or something else), room type (private, shared, or shared bed), conveniences, cost, photos, etc.
Estimation
to develop this feature takes about 24 hours to develop.
Variants of rooms to stay: After developing filters, a user notices search results options that provide filters. A user can choose among them. Having begun one of the advantages a guest sees further data about the variant
With this information, the user can well familiarize themselves with the preferred variant of accommodation and find solutions to the maximum number of questions they are interested in.
Estimation
This part of mobile app development process takes about 180 hours.
About DxMinds
DxMinds Technologies is an IT service provider acknowledged globally as technology specialists with offices in USA, UK, UAE, Latin America, and India. Our management teams is having over 15 years of expertise into mobile app development industries and is known for a unique approach to designing, developing and delivering end to end web & mobile development projects.DxMinds, one of the fastest developing Mobile Apps and Web development provider company has its operations across multiple domains including Banking, Education, Healthcare, Logistics, etc. Operating on the latest technology.
Services Offered By DxMinds :
Mobile App development
Android App development
Ios App development
Chatbot App development
Hybrid App development
Custom App development
Blockchain App development
Ar/Vr App development
Website development/App development like Oyo Life cost will range from $15000-$50000.rest the cost of development may vary according to the requirements and extra functionality and features as mention in these articles.
To get an instant quote for app development similar to Oyo Life app or to Know the cost of developing an app like Oyo Life, Please Consult us at inquiry@dxminds.com