April 6, 2020
Posted by:

Admin

Category:

Famous App Analysis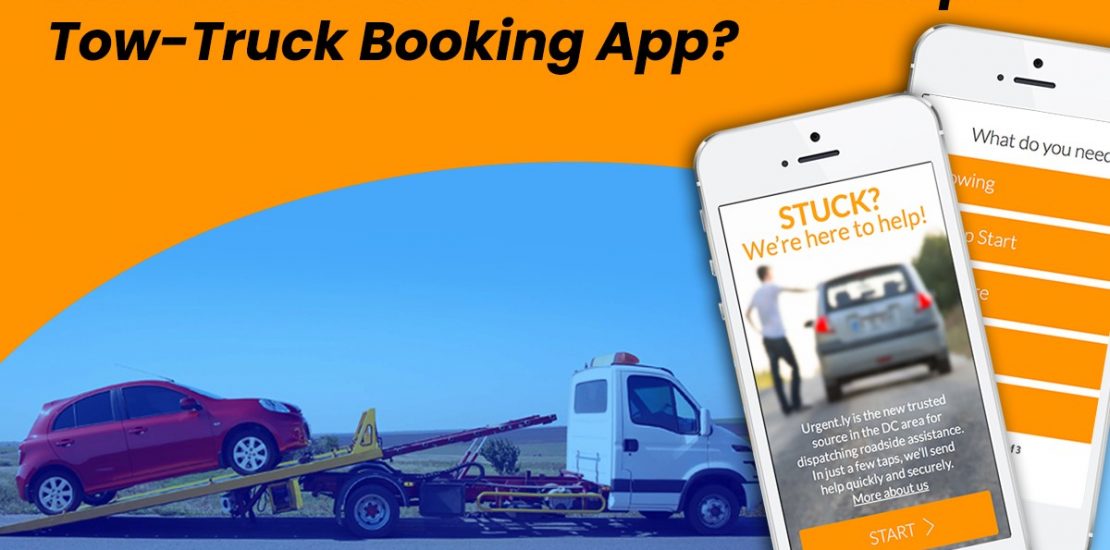 We all are aware of the fact that mobile applications are taking our lives to the next level. Mobile applications are offering enhanced features with which our day-to-day activities are becoming more productive and seamless. Mobile apps are widely been used across various domains for various purposes. There are taxi booking mobile applications, food delivery mobile applications, payment transfer mobile applications, ride-sharing mobile applications, and various other applications that serve a wide range of tasks. Due to the features and functionalities it offers, the demands for mobile applications are rising like anything.
In this article, we are going to see one such best use case of mobile application which is pointing to one of the best revenue-generating business models that serves a wide range of community. We all may have come across some of the other sorts of vehicle breakdowns, damages or collisions. In an event where our vehicle is in a condition that it can be further driven, the next option in front of us is to hire a tow truck. Hiring tow trucks won't be as easy as hiring taxis and cabs. Coming up with an idea of developing a Uber like tow truck mobile application. There is a steady growth in the demand for developing a tow truck mobile application as it helps one in building a scalable business. We will cover all aspect including how much does it cost to develop an online tow-truck booking app
Need for a tow truck booking mobile application
With the best use of technology, online tow truck booking mobile applications are generating huge revenue. It helps Tow truck booking application owners, tow truck drivers and ends customers thereby extending helping hand to all the parties. Tow truck developing mobile applications are offering extended service. Conventional ways of hiring tow trucks were very hard as users manually need to search and find truck drivers at the time of day. Things will be worse if they are in unknown remote areas and have no access to anyone. It is in such a scenario that two truck booking mobile applications are making the best way possible to leverage the latest trends in technology.
How does a tow trucking mobile application works?
Tow truck mobile application connects tow truck drivers and ends users by offering the best services to both the parties. The app comes as two a handles, one for the drivers and the other for the end-users. When in need, the users can log in to the tow truck mobile application and can update their current location to find out the nearest tow truck drivers. He then can confirm by making the booking. The driver will be notified of this order and he can proceed with the same. This is the basic working principle of a tow truck hiring mobile applications. Features will vary based on customer demands and prerequisites.
Advantages of a tow truck booking mobile application
· Great revenue-generating model
· Scalable and reliable
· Innovative solution
· Time demanding business
· Connecting vendors and end customers
Features of a tow truck development mobile application
· Sign Up/ Sign in
A tow truck booking app should allow users to create an account on the app, leveraging which they can make relevant actions. They can create an account making use of email Id, mobile number or even social media handles.
· Unique dashboard
Having a highly engaging and unique dashboard offers customers hassle-free ways of using the mobile application. The dashboard should be a junction from which users can seamlessly connect to different other sections.
· Location Access
For the hassle free ways of using the mobile application and to update the location-based driver list, the location of the users need to be made available. This is a mandatory feature that needs to be integrated into an online tow truck mobile application.
· Pick up and drop location
To make the ride possible, users need to provide their pickup as well as drop location. This will help drivers in spotting the location seamlessly.
· Map Integration
For optimizing the best routes and to save a potential amount of time, a real-time map has to be integrated. This will deliver an impeccable experience to both riders and drivers.
· Fare display
Right before confirming the ride, users need to know about the approximate fare which allows them to compare rides.
· Ride now/ Scheduled ride
The app should allow users to decide whether their ride is from the time being or any other time of the day. This will help them in making bookings.
· Booking confirmation, Driver and vehicle details
Once the rider press rides now option, the booking is confirmed, and the details of the ride and the driver including vehicle number and driver details are sent to the end customer. This will help them in easily figuring out and tracking the ride.
· Update / Cancel ride
In an event, if the user wishes to cancel or modify booking, he can make it just in a tap of a button. This offers more transparency d reliability.
· Previous ride history
Having a segment of this kind will help customers in having a track record of their previous rides.
· Billing and invoice
When a ride is complete, an invoice containing complete ride details and the fare is sen to he glistered email address or phone number.
· OTP verification
As an additional security feature, integrating the OTP feature will streamline the entire operations and diminishes the chances of human errors that may occur otherwise.
· Discounts and promotions
Having a category that offers interactive discounts and offers to the customers will help in delivering intuitive customer experience. This will prompt them to be regular users. Offers like cashbacks, free rides, coupon codes, etc. can be made use for the same purpose.
· Referrals and earnings
The Referral system is the best way for attracting more customers on to the app by making them regular users. An existing user can refer the application to his friends or family using a unique referral link on which he ill gets a reward point on successful account creation. These points can be redeemed on upcoming bookings and rides.
Factors affecting the app development cost of a tow truck booking mobile application
A multitude of constraints is bound to it while deciding the development cost of an uber like tow truck booking mobile application. Some of them are mobile application platforms, app location, app size, app technologies like artificial intelligence, Machine Learning, Blockchain Development, etc, app features, third party integrations, API frameworks, app security, app maintenance, and support, etc. There are several other minute features exist that decide the app development cost.
How much does it cost to develop an online tow truck hiring mobile application?
We have seen some of the major factors that decide the app development cost. A normal range and for a fully-fledged mobile application with the very basic features, the app development cost of a tow truck booking mobile application will be around USD 10000 to USD 50000. However, the te may var based on the integration of additional features and requirements.
If you are an entrepreneur who is actively looking forward to developing a tow truck hiring mobile application and want to know its development cost, hire DxMinds Innovation Labs, the leading digital transformation and tow truck app Development Company. DxMinds comprises highly talented individuals who seamlessly work towards attaining perfection followeth the pathways of technology and innovation. For more detail on how DxMinds can help you develop the tow truck booking app and to avail a free consultation on the same, drop a mail to