September 28, 2022
Posted by:

Admin

Category:

Mobile App Development, Mobile app development cost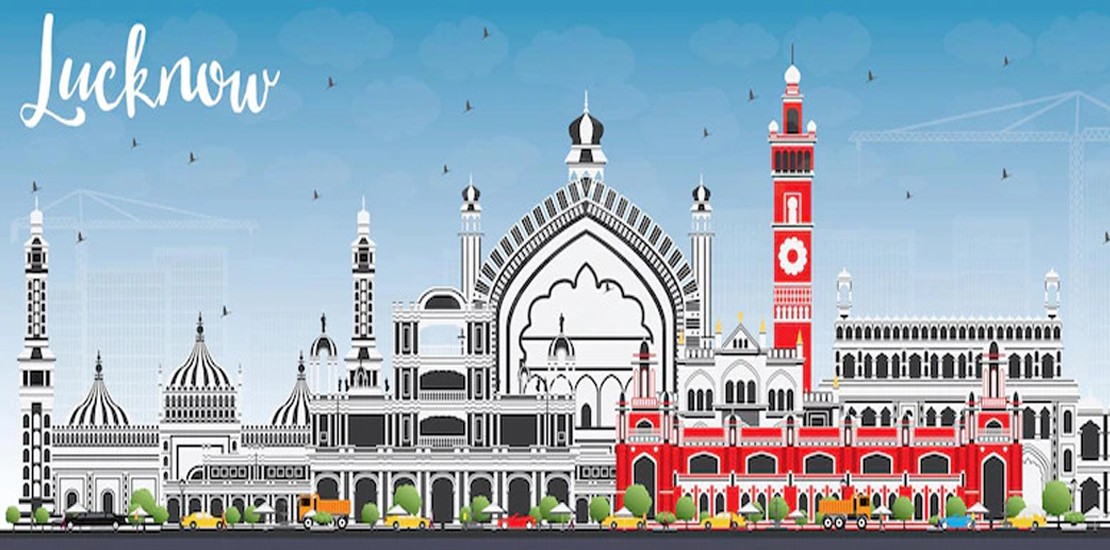 Having an idea about the budget is essential for every business.
When you want to build a house, the first thing you do is plan the budget. Similarly strategizing and planning the budget is required everywhere, whether you are intending to develop a mobile app in Lucknow for your business or aiming to purchase any product.
In the present mobile tech era, businesses around the world is revolving around mobile apps. According to reports from Statista, the App Store had over 2.22 million apps as of the first quarter of 2021. In the same quarter, Google Play Store had roughly 3.48 million apps accessible, which were downloaded 108 billion times. These figures forecast the mobile app market's unbelievable growth and demand.
The mobile app development market is spreading in every corner of India. Earlier, only big giant organizations used to step foot for high-end technologies and mobile app development, but now the time got changed and businesses of any size are taking the best interest in building business-oriented apps.
With India being the largest destination for Information technology in the world, cities like Bangalore, Hyderabad, Pune, and Chennai contribute the best in terms the majority of technology hubs. 
Well, Lucknow is leaving no stone unturned to out beat these cities by hiking the growth of IT companies. With various organizations deciding to launch their digital businesses in the city, or others relocating in search of greater opportunities, new experiences, and clients, a maximum number of businesses from Northeast India are reaching out to the best Mobile app development companies in Lucknow for developing their dream apps
However, there is one question, that always strikes every visionary mind before moving towards mobile app development, that is, How much does a Mobile app development cost in Lucknow?
Even though few businesses assert to have an estimated app price they want to create, you should be aware that this is only a marketing ploy. These projections are not even accurate.
All of it is a marketing ploy designed to keep you entertained and gripped. If you've looked into the cost of Developing Mobile Apps in Lucknow before, you'll discover that there are various views and responses available online. What you're looking for is a question that is extremely difficult and complex to answer.
In this blog from DxMinds, we have given the detailed cost of each integral that impacts the final cost of mobile app development in Lucknow. Stay tuned to the blog to understand the depth of cost.
Overview of Types of Mobile apps you choose and its Costing
Mobile app development cost in Lucknow is defined by what type of Mobile app you are seeking to Build.
Usually, Mobile app development is divided into three categories
– Simple
– Medium
– Complex
According to a survey, the average cost of developing a simple app in Lucknow ranges from $3,000 to $80,000. It is a kind of app with basic user features such as a login system, user profile facility, dashboard, and limited management.
A medium-complexity app cost in Lucknow ranges between $45,000 and $100,000. A medium-complexity app has numerous features for user engagement and app monetization. These apps offer, in addition to basic capabilities, social media integrations, payment gateways, audio/video streaming, user privacy, and so on.
A complex app development cost in Lucknow might range between $85,000 and 121,000. These apps incorporate cutting-edge technologies like AR/VR, Chatbot, Blockchain, and AI. Multi-language support, advanced data logic, and other features are also available in such apps.
Let's put in a simple table
| | | |
| --- | --- | --- |
| Class of app | Approximate cost | Time Required |
| Simple app development | $3,000 to $80,000 | 2.5-3.5 months |
| medium-complexity app cost | $45,000 and $100,000 | 4-6 months |
| Complex app development | $85,000 and 121,000 | 12+ months |
So after choosing the type of app, we will discuss other essential factors that influence the overall development cost. So, let's get started!
Factors that influence the cost to build an app in Lucknow
The cost of developing a mobile app in Lucknow is determined by numerous significant factors. Understanding these factors would be wise because it will assist you in making the most cost-effective decision and help you in maximizing the return on your development investment. It will also facilitate you in sticking to your budget.
Now let's have a look at the primary factors impacting the entire cost of mobile app development.
Features and Functionalities
Features and functionalities are the life of the mobile app. The right features you include, the more your mobile app turns out to be user-friendly.
The cost of developing an app is heavily dependent on the features and functionality that are included. With the addition of new features, the base pricing for the type of app you intend to design rises. The more features and functionalities your application offers, the more cost you'll have to spend on the app development process.
As a result, in the initial version of the app, it is best to focus just on the core functionality. It will assist you in providing an excellent customer experience at an economical cost. Creating an MVP is the best solution. It is the first version of a product having a basic set of features. MVP will save you both time and money.
Let's look at the estimated cost and development time for basic features first, then move on to advance features.
Calculating the cost of key features
| | | | |
| --- | --- | --- | --- |
| Features | Role | Estimated hours | Moderate cost |
| User Registration & Login | Include basic info addition of photoSet location | 35-45 hours | $400-$900 |
| Profile Creation | Online/offline statusTyping status end media files and documentsRead/sent status | 35-45 hours | $800-$1000 |
| Chat | Basic admin panel: User Management | 150hrs-190hrs | $2,500-$5,500 |
| Push notification | Push notifications and reminders for users | 30hrs-35hrs | $900-$1300 |
| See the list of users delete/block user create userEdit user | See the list of users delete/block user create user edit user | 70hrs-95hrs | $3,000-$4500 |
| Basic admin panel: Push notifications | Send custom notifications | 14hrs-16 hrs | $400-$600 |
Calculating the cost of complex features
| | | | |
| --- | --- | --- | --- |
| Features | Role | Estimated hours | Moderate cost |
| Payments | Detect the user's locationSet pickup and destination point | 55-80 hours | $2000-$3500 |
| Maps | Audio calls list of contactsVideo calls | 110-120 hrs | $2500-$4500 |
| Calls | Audio callsList of contactsVideo calls | 350-500hrs | $13000-$1600 |
App classification
Another considerable factor that brings the major difference is app classification. When we move from one category to another, many variables change, such as the number of users, functionalities, security criteria, and so on, resulting in varying the final cost to build an app in Lucknow.
Independent apps – These apps don't work on the network to function and are not reliant on any device features. Such apps are distinguished by low data and development costs: a win-win situation for both users and businesses. Clock and calendar are examples.
The development cost of such apps varies between $4000 to $16,000 and the time requires is around 500-900 hrs
Social Networking Apps – The emergence of Facebook itself is a big revolution that has altered abundant of businesses to get into the tech world
A social networking app's frequent features include interaction with other apps and device capabilities such as media files and cameras, real-time messaging, use of location-based services, real-time sync, and the recent trend of in-app sales.
As it has to work to service millions of users simultaneously in a safe environment and real-time ecosystem, the cost of developing an app in the social media platform category is typically considerable.
Tinder and WhatsApp, for example, cost between $50,000 and $200,000+.
On-demand apps
When your motives to build an on-demand app, you need to target three people: the user, the person providing the service, and the company. Furthermore, the UI and app flow are completely different in each of them, which significantly increases the development cost.
Surprisingly the category requests a variety of features such as in-app purchases, real-time sync, real-time tracking, chat assistance, rate and review support, and notifications.
Popular examples of On-demand apps are Ola, Rapido, and Zomato which cost around $60,000 to $100,000
Enterprise Mobile apps
Unlike other app categories, enterprise mobile apps must be more accurate. The development efforts in enterprise applications are substantially higher since the apps are to be utilized by employees as a supporting element to smooth their process and because the app should be created in such a way that it evolves as the business expands.
The cost to build an Enterprise mobile app in Lucknow ranges from $50,000 to $175,000.
App Design and Animation
Ensuring that your customers spend time in your app necessitates a special focus on app design. When it comes to app design, we often have two options: Custom and Standard UI. Customized UI is far more difficult to create and implement than Standard UI, making it more expensive.
Wireframing – Wireframing is used to structure the user experience map and features, which we create with tools like Balsamiq, Photoshop, and MARVEL. You can approve each wireframe before creating the final app screen flow.
UI Design
User interface design focuses on providing the best look and style to your app which results in the highest customer retention rate. So make sure to provide easy in-and out app navigation making it more creative and simple to use
Animation – Animation is important in various app genres, such as gaming and social networking apps like Snapchat. The design and coding of animation is considered a difficult procedure, which raises the cost of app design in Lucknow
The cost of app creation varies depending on the parameters listed above. It may be a basic one that takes around 140 hours to complete, or it could be a complex one that takes roughly 400 hours to complete.
App Platform
It is necessary to select a platform before beginning the mobile app development process in Lucknow. You can create an iOS, Android, web, or cross-platform application based on your intended audience. If you are a startup with a limited budget, it is best to start with one platform and then expand to numerous platforms afterward.
| | |
| --- | --- |
| App Platform | Approx cost |
| Web apps cost in Lucknow | $12,000 to $45,000 |
| React Native app cost in Lucknow | $12,000 to $45,000 |
| Cross platform apps cost in Lucknow | $30,000 to $45,000+ |
| Native apps (Android & iOS) in Lucknow | $45,000 to$100,000 |
| Hybrid app cost in Lucknow | $9,000 to $150000 |
App Maintenance
Expenses don't stop after the completion of the mobile application development process. Businesses will have to continuously upgrade their apps to keep up with changing market trends and new device and operating system versions, which will come at a cost.
App bug fixes – There is no such thing as a bug-free mobile app. In most situations, issues are only discovered after the app has been released. You'll have to keep an eye out for such bug fixes.
Changes in design – App designs are the one aspect of a mobile app that tends to get old and stop enticing users. If a brand wishes to remain competitive, it must ensure that its app design does not become obsolete
App Developer location
The location of app developers is another important element in determining overall app development expenses. For example, the cost of app development in Bangalore differs from the cost of app development in Lucknow. This is because the cost of living varies from one city to another
| | |
| --- | --- |
| Location | cost |
| App developer hourly cost in Bangalore | $20-$50per hour( differs based on experience) |
| App developer hourly cost in Hyderabad | $20-$50/hr |
| App developer hourly cost in Lucknow | $15-$45/hr |
By considering all the above factors the average cost of developing an app in Lucknow might fall between $25,000-$100,000.
Seeking to know the accurate cost based on your business plan then reach out to the right Mobile app Development Company in Lucknow owning experience, creativity, and a powerful team just like DxMinds
Our experience in cost estimation
Choosing the best way for picking an ambitious mobile app development company also has a significant impact on how much an app will cost in Lucknow. DxMinds is an experienced Mobile app development in Lucknow suited for your challenging and successful business requirements. Our extensive knowledge and wide portfolio will uplift your confidence too. We understand how much it costs to hire app developers in Lucknow, how to avoid risks, and how to capitalize on available opportunities. We also provide numerous collaboration models. You can outsource your project to our team, and we will oversee the entire process, or you can employ a specialized development team, in which you hire our finest specialists, such as developers, QA experts, project managers, and so on, for the duration of the project.