October 10, 2022
Posted by:

Admin

Category:

Mobile app development cost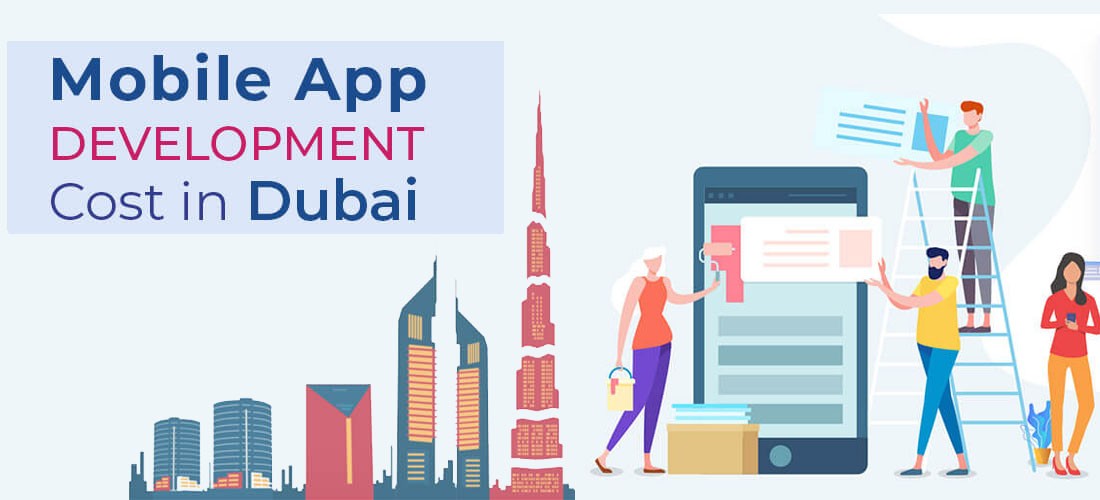 Mobile App Development Cost in Dubai UAE
Mobile applications are always been a trending topic in the town. The advancements offered by mobile applications have always made it everyone's cup of tea. Following the pathways of technology, the mobile application has disrupted the conventional ways and has eliminated all of the hassles involved in various domains. Mobile applications not only help enterprises in scaling their business but also help customers in leading a frictionless life. Mobile applications were introduced right after the giant smartphone revolution and the rest was history.
Dubai is one such vibrant city well known for its takes in technology and digital transformation. A major chunk of these innovations was made possible by leveraging mobile applications. With mobile applications, the related authorities, whether its government, MNCs, private or public sector, etc. was able to reach out to the targeted audiences. One of the main reasons that led to the increasing demand for mobile applications in Dubai is its usability and simplicity. When compared with conventional processes, users find mobile applications for better and convenient. Entrepreneurs based in Dubai are making the best use of mobile applications to gain traction from a wide range of customer base. They are actively looking towards searching for the cost of developing a mobile app in Dubai. In this blog, we are going to see the in and out details of developing a mobile application in Dubai.
Mobile app in Dubai- Changing the landscapes of businesses
In Dubai, the best use of mobile applications is taking businesses to the next level. Following the pathways of technology, mobile apps are redefining business ecosystems as a whole. The advent of mobile app in Dubai is making the lives of both enterprises and end consumers more productive and hassle-free. Mobile App development companies in Dubai are actively doing researches and studies to explore the potentiality offered by mobile applications. As they have realized the impact mobile applications and digital transformation can have on their business, enterprises varying from small, medium to large companies are aggressively switching their operations to a digital space leveraging mobile application.
Why businesses in Dubai need a mobile application to survive
Mobile applications offer an enormous number of opportunities for a business to scale. Having a mobile app is like having the right tool to flourish. Conventional ways of running a business have a lot of hassles and frictions involved in it. This has set limitations for businesses in turning out to be a full-fledged one. It is right after mobile application was introduced that one was able to make his business available to a wider range of audiences. Mobile apps facilitate various features for businesses that allows them to be a superior one.
Features a mobile application has to have
To serve the audience and to meet their requirement, a mobile application should have certain features. Though apps differ from each other, some of the mandatory features remain the same. We are going to see what those features are in detail.
· Mobile Application Platform
The mobile application platform has to be chosen very wisely. One needs to figure out the right set of audiences including the types of mobile s they use. It is only after figuring out that one will be able to finalize the mobile app platform for which the app needs to be developed.
· App Technology
The technology used in the app has to be trending and a potential one. It should deliver the best in class experience to the users. A lot of technologies are available in the market such as Artificial Intelligence, Machine Learning, and Blockchain, etc. Integrating these technologies will help enterprises in automating their complete operations thereby saving potential amounts by reducing manpower.
· App Design
The design of the app has to be top-notch to attract potential customers. The role played by mobile application design in generating potential revenue for a business is huge. The user interface of the app has to be eye candy and it should deliver the impeccable user experience.
· App security
All of the mobile applications should possess a high degree of security. It should be free from all malware attacks and hackers. To meet cybersecurity requirements and to make data in the app more secure, one has to invest a potential amount of funds in enhancing the app security.
· Third-Party Integrations
Various third-party integrations are available in the market and the app has to be enriched with several of such integrations. This is one of the major features that have to be integrated into the mobile application.
Factors affecting the cost of developing a mobile app in Dubai
Several factors are affecting the Mobile app development cost in Dubai. Let us see in detail, what they are in detail. The primary factor that determines the app development cost is the size of the mobile application. The location of the mobile application also plays a major role in determining the app development cost. Another factor that is bound to deciding the app development cost in Dubai is the app enhancements, app structure, app features, app deployment, load testing, etc. Also, the app development company one hires for developing a mobile application is the cost deciding factor.
Cost of developing a mobile app in Dubai UAE
We have seen the major factor that determines the cost of developing a mobile application in Dubai. Now coming to the costing part, on average a normal mobile app development process in Dubai will cost around USD 10,000 to USD 50,000. The price will vary based on various features of nd technologies that get integrated into the application. To avail the best price for developing a mobile app in Dubai, one needs to do a large number of research in finding out the economical mobile apps development company in Dubai.
How to figure out the best app development company in Dubai
· Have a keen focus on the history of the iOS and Android app developers in Dubai
· Do detailed research on the solutions and technologies they matter
· Have a word with their previous customers in identifying how they have experienced associating with them
· Have a deep analysis of their professionalism, on-time delivery, and various other services.
DxMinds Technologies- Budget-friendly mobile apps Development Company in Dubai
DxMinds Technologies is a leading digital transformation and budget-friendly apps development company in Dubai having relevant years of experience and domain expertise in the area of iOS and Android app developers in Dubai. In Dubai, DxMinds Technologies plays a major role in developing a digital ecosystem thereby being a key player in making digital transformation possible. DxMinds Technologies is constantly in parallel to the pulse of the latest trends in technologies and always comes up with groundbreaking technologies and products. Innovation is the key factor that drives DxMinds Technologies. This customer-centric apps developer in Dubai helps businesses in skyrocketing their sales and revenue leveraging cut-throat technologies and solutions. Hire DxMinds Technologies your digital transformation partner and mobile apps Development Company in Dubai and experience in reality what it is to have a finely brewed mobile application for enhancing your business. For more details, drop a mail to info@dxminds.com