October 11, 2022
Posted by:

Admin

Category:

Mobile app developers, Mobile App Development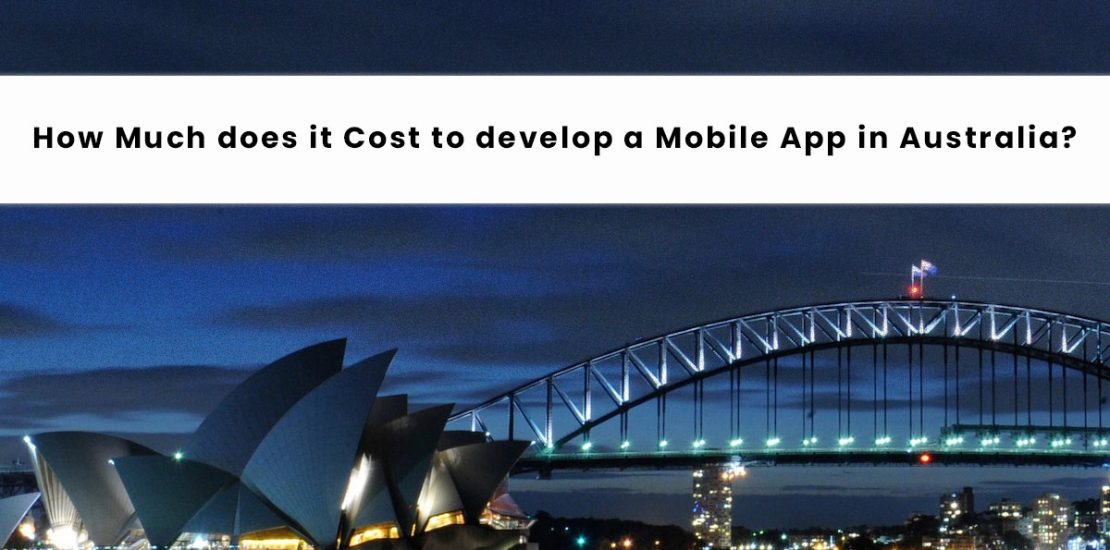 Mobile App Development Cost in Australia
In this digital Tech era, almost all business owners are looking forward to transforming their business into an online digital store. The Mobile App Development has become a perfect tool for customer engagement, revenue generation, business promotion, branding, and its ROI. Mobile apps are playing an imperative role in making our life luxurious and smooth, whether it is ordering food, booking a flight, reserving a cab, etc for everything we have a dependency on it. Therefore, the market of mobile apps in Australia has become a non-stopping factor, and more and more business people are in search of the issue, how much does it cost to develop a mobile app?
When it comes to an efficient and quality-rich mobile app, we have to consider a lot of factors. So, first, let us understand the facts that affect the app development cost.
Get a Free Consultation
Geography
You may be confused how does geography factor examine the app development cost? But the reality is yes, it does. You will find plenty of app development companies around the globe. Depending on the expenditure rate of the country the cost differs. Let's have average cost estimates to develop an app of various places in Australia.
Cost to develop an app in Sydney varies AUD 8000-AUD 500000
Cost of app development in Melbourne varies AUD 10000-AUD 500000
App Development Cost in Brisbane varies AUD 15000-AUD 500000
Mobile app development Cost in Perth varies from AUD 11000-AUD 500000
Developing Platform
The primary job of any company is to choose the most engaging platform (Android, React Native, and IOS) depending on targeted customers. Type of app you choose decides the app development cost.
React Native Apps
The vast and quality of rich mobile apps require the best user experience, optimization, and fast performance. Native apps will get as expensive as a number of platforms you want to include because more people get involved in the app development process. They are suitable for business apps, entertainment apps, and education apps.
Hybrid Apps
Cross-platform apps that combines elements of native apps and web apps. Offers the best user experience with an agile development cycle. The development and maintenance cost is less as it performs for all the platforms.
Basic Functionality App
Basic functionality apps are simple app include few features. This app is developed for personal use, they are built to display the list of topics one by one.
Apps that rely on the device hardware/features
This kind of apps access the mobile device functionalities it could be a camera, flashlight, alarm clock or any other function.
Get a Free Quote
App Features
The number and complexity of your app functionalities will influence the app development cost. Each feature has a different interface and will be designed with specific logic. The more complex app, the higher the app development cost.
Here a brief detail of common features that makes up a specific Mobile App:
Login/User Account: Most of the app has some sort of login for security purpose, which is a combination of username, email-id or password.
Chat/Messaging: An important feature for many social media apps, where the users can communicate with one another in their own way.
Search: The feature which provides all kind of information based on user's keyword whether it's a product list, galleries, videos or any other content.
Geo location: For most of the restaurants, travel, dating apps geographic location can be very impactful for users.
UX/UI Design: The first look of the app depends on innovative and creative UX/UI design. The most important recipe in mobile app development which enables a user-friendly and most engaging experience.
Backend development: Backend is crucial in mobile app development, it is an API which enables the transfer of data between your app and hosted database. The main fact while estimating the app development cost in Australia.
Do you have an app Idea?
Latest Technologies in Mobile App Development
AR VR App Development
We are already aware of modern mobile app development trends, then Augmented Reality and Virtual Reality apps have created magic in the mobility world. Games like Pokémon Go, iOnRoad, myNav are some examples of AR/VR app development. If you to make your business to reach a peak level, then AR/VR technology adds a spark in your application development. This Technology take your app development cost at high and away from competitors.
Artificial Intelligence is Real Now
Now, most of the people are investing in AI technology due to its enormous advantages. The use of technology is advanced for analytics, cognitive interfaces, and machine learning techs. App Development Company using artificial intelligence-enabled solutions to make things easier, speedy and efficient in different industries.
Chatbots
Chatbots are the digital apps that enable the interactive conversation to aid the users to fulfill their requirements in the absence of the human. The traditional app interface is not just enough to make your app booming, we need to add bots as it offers an innovative user interface to allow the users to meet their requirements within their time limit.
Total Investment / Cost For Developing a Mobile App in Australia
As per the DxMinds, the top Mobile app development Company in Australia
A basic/Simple mobile app with fewer API functionalities, backend database or social media integration will cost around AUD 5000- AUD 15000
A moderately complex app will cost around AUD 10000- AUD 40000 depending on the app platform, the country where the app has been developed.
A complex and large mobile app with advanced technology, features, and platform will cost around AUD 20000 –AUD 500000
Why to hire DxMinds for Mobile App Development Australia?
With hands-on experience in mobile app development, by understanding client requirements, high-quality UX/UI design, we have app developer experts who blend right technology, features, platform to build a quality reach mobile app.
Contact Us