January 21, 2021
Posted by:

Admin

Category:

Mobile app development cost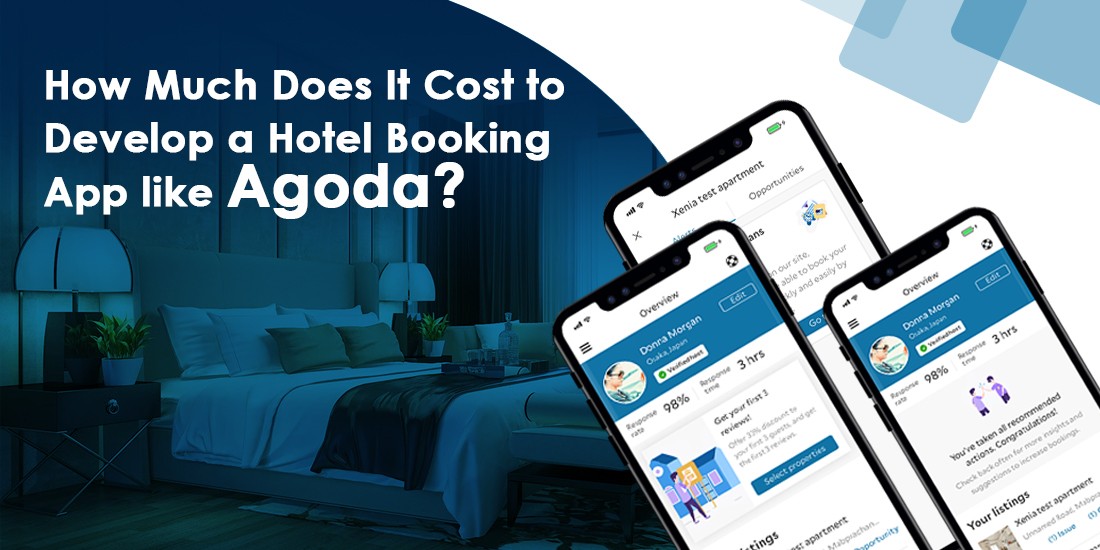 The usage of smartphones has been increasingly skyrocketing over time. If we look at the statistics, we can pretty much assume that the lion share of the global citizens, regardless of their reputation, power, employment, gender, location, etc. are active smartphone users. This rise in smartphone usage has ideally paved the way for a disruption followed by digital transformation. The disruption caused right after the advent of smartphones has face lifted the entire landscapes of our socio-economic landscape.
Smartphone applications are the softwares that run of respective operating systems of the smartphones. The increased popularity of mobile devices has skyrocketed the demand for the need for mobile applications and development practice. When it comes to streamlining day to day activities of both individuals and organizations, smartphone applications have outpaced the traditional approaches. Right from booking a meal to hailing a taxi and taking the doctor's appointment, mobile applications are playing a key role in our daily lives. This article is all about one such mobile application which is intended to make our lives hassle-free. It is a hotel booking app called Agoda.
Ever since its advent, the Agoda mobile application has gained huge popularity from the potential set of customers that have prompted other business owners in thinking about developing an app like Agoda with more customized features integrated into it as per their requirements. Entrepreneurs are actively looking for agencies in developing a hotel booking app like Agoda to be the key industry players. So it is to serve that set of customers, we are coming up with this article. Here we will cover the in and out features of the app including the cost of developing a hotel booking app like Agoda, and much more. SO let us get started.
More about hotel booking app like Agoda
Agoda is Google for finding hotels, rental homes, and vacation stay. It acts as a bridge for connecting customers and hoteliers. It was co-founded by Mr. Robert Rosenstein and Mr. Michael Kenny in the year 1998. It is headquartered in Phuket, Thailand. Along with the various digital transformation adoptions, Agoda was able to scale its operations from a traditional phase to that of a digital one. They have come up with an interactive mobile application for both Android and iOS devices that have played a key role in helping them scale-like anything. With the mobile app, they were able to reach out to a potential set of audiences there by generating fruitful business and revenue all year-round.
Key features of Agoda mobile app
Account creation
TO get started, a user needs to have an account created on the app. They can have their account created leveraging social media handles, Email id, or even mobile number. They need to provide relevant details and everything is good to go with.
Log in/ Log out
Once the account is created on the app, the user will have a specified user id and password. They can leverage this credential to get into their account.
User profile
The user profile is the dedicated private space for each user. They can manage and edit it at any time of the day. Details like profile name, contact details, email ids also can be changed under this section.
In-app Messaging
The Agoda app comes with an interactive in-app messaging service, where both the customers and hoteliers can carry out hassle-free conversations. The app messaging service plays a key role in making the booking and related process free from all kinds of confusion.
Account settings
The account settings segment comes with a lot of options featured in it. It contains language settings, currency settings, distance settings, notifications, and much more.
Deals and promotions
In order to enhance the customer experience, the app delivers personalized promotions and deals for the customers. This helps customers in choosing the deals that fit the best for them and helps Agoda in gaining customer traction.
Booking history
The booking history is an exclusively dedicated space for users to find and edit their upcoming bookings, find details of their past, present bookings, and much more. It ideally let them stay ahead of all their property booking details.
In-app payment
Once a user is good to go with a property he liked the most, he can confirm the booking by carrying out the payment process within the app. The app offers a secure, safe, and hassle-free payment gateway for its customers to have a world-class level of experience.
Wishlist
In their search for finding out the best properties, users can filter the properties they like the most by adding them to the wish list. This helps them in making the search much more productive.
Enhanced search filters
Filters based on location, pricing, property features, ratings, etc. are available in the app that helps the users in landing on the perfect one they are looking forward to having.
Hotel Review
Based on their stay experience, customers can rate a hotel that will be helpful for other users in their future stays with the same property. The Agoda app lets its users in rating and reviewing properties in the best way possible.
Flight booking
Other than hotel and resort booking, the app also allows its users to book flights as well. This makes the app the one with huge usability demand.
How much does it cost to develop an app like Agoda?
Prior to discussing the cost of developing an app like Agoda, let us discuss in detail the factors that cause the app development cost to rise. One of the prime factors that determine the app development cost is the platforms for which the app is been built. It can be iOS, Android, or windows. Choosing the three will cost the app development cost to surge. As a tip for reducing the cost at this phase, one can select the hybrid mode of app development that helps them save a huge amount of development cost. There exist many other factors like technology integrations like Artificial Intelligence, Machine Learning, Blockchain Technology, etc, location for which the app is been built, third-party integrations, etc also needs to be considered while determining the app development cost. So when it comes to determining the cost of an app like Agoda, one cannot just blind shoot it as the above-mentioned factors need to be taken into account.
How to get started building an app like Agoda
For building an app like Agoda, you first need to partner with the top mobile app development companies like DxMinds.By doing so, you are exposing yourself to a world of opportunities, where the experience of the developer can enhance the app development process. Being the top mobile app development company with global roots, DxMinds is in parallel to the latest trends and happenings in the space that they can roll out services that revamp your organizational frameworks.
App development process at DxMinds
Ideation
Market Research
Competitor Analysis
Development
Testing
Deployment
Maintenance and support
Resource hiring model at DxMinds
To make the most out of the development process, DxMinds upholds a wide array of engagement models that offers a high degree of transparency for its customers. Some of the major engagement models built are described below.
Offshore development center
The offshore development centers are exclusively designed spaces where team DxMinds help you hire profound resources that help you build top of the line apps from the scratch. The ODC engagement model is highly economical in that it helps you save 30–40% of the development cost.
Turnkey and co-owned projects
The turnkey and co-owned projects are also known to be the fixed cost model. Under this model, you can avail top of line services meeting deadline at a cost that is fixed prior to the development. This engagement model fits you the best if you want to have the project developed within a limited time range.
Build Operate Transfer
The BOT engagement model is classified into three-phase namely build, operate, and transfer phase. The build phase is all about building everything from the scratch, the operate deals with ensuring hassle-free operation of the system, whereas the transfer phase is all about transferring the legal ownership of the system to respective owners.
FAQ
How good is it to have an app like Agoda?
An app like Agoda is the best way you can build a successful business model. It helps you reaching out to the potential set of audiences, thereby offering a high amount of scaling opportunity for your business frameworks.
How can I build an app like Agoda?
You can associate with app development companies like DxMinds to have your app built from the scratch.
Why DxMinds is the best for developing an app like Agoda?
The quality of service delivered, flexible engagement models, seamless resource hiring, etc. are some of the major factors that set DxMinds the best app development company.
What are the popular engagement models at DxMinds?
Build operate transfer, Offshore development center, Turnkey and co-owned projects, etc. are some of the most popular engagement models offered by DxMinds.