June 12, 2020
Posted by:

Admin

Category:

Famous App Analysis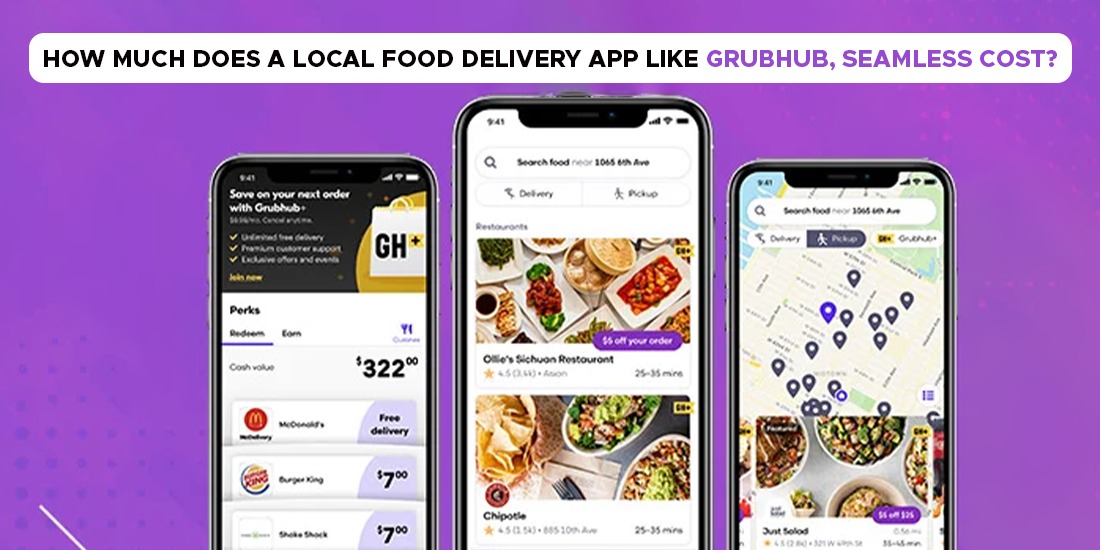 The bandwidth of mobile applications is transforming our lives, no matter what. The advantages, mobile apps facilitate are diminishing all the hassles and bustles that forced us to stay back from implementing a digital economy. Demand for mobile applications is increasing each day as more and more users are onboarded to digital platforms. This peculiarity of mobile applications has prompted business owners, enterprises, and even global fortune companies in choosing apps as the best platform to get in touch with their loyal customers. As conventional ways of running a business have a lot of limitations and restrictions involved in it, digital technologies like mobile applications are offering a handful of opportunities to them.
Mobile applications not only help businesses in generating potential revenue but also act as a medium that a user find is the best to rely upon. Right after the advent of smartphones, the demand for mobile applications has increased drastically and as a result, we have witnessed the site of the finest mobile applications getting introduced in the market.
Smartphones and mobile applications are the active representation of digital transformation. Mobile applications are paving the way for the rise of the digital economy, where anything and everything has gone digital in just a matter of a click. Life without mobile applications is hard to imagine as we are dependent upon apps for accomplishing our daily activities. Apps have taken us to a stage where we don't have to spend time thinking about what to do next. Right from food delivery to taxi-hailing and online salon services, the service domains of mobile applications are broadening regularly.
As the user rate for mobile applications is skyrocketing, entrepreneurs are actively looking for mobile application development companies to develop masterclass mobile applications. One of their major area of focus is the online food delivery business, as it is a high-potential and ever-growing area. It is to serve this set of entrepreneurs and to fill their appetite; we have come up with a blog where we discuss in detail how much it costs to develop food delivery apps like Grubhub, Seamless, etc. We will also have a detailed look into the various features of the app, the technologies used, and much more. So, let's get started.
Need for food delivery mobile applications like Seamless, Grubhub, Doordash
Conventional ways of running restaurant businesses are no more in the limelight as the customer needs cuisines at their doorsteps. Back in time, there were days when users need to the long drive to reach their favorite restaurant, waiting there for a long period of time to get their dishes delivered. All this can go completely mess amid busy schedules. Right after the intervention of online food delivery mobile applications, relaxed are these categories of people and they are more in number. From there till here, we have reached a point where the number of people who rely upon online food delivery mobile applications is skyrocketing at a rapid pace. Online food delivery apps have reduced the gravity existing in the domain, thereby enhancing productivity and efficiency. Also, for a restaurant owner, he feels much more relaxed than ever before as he is free from all kinds of stresses. The bandwidth of his restaurant after the arrival of the mobile application is very high. Moreover, it is one of the highly scalable industries, which is a super hit and a lot of opportunities still exist.
Food delivery mobile application types
A Food delivery mobile application commonly comes with four apps to offer seamless operation. They are
· Mobile app for the user
Food delivery mobile application for the end-users helps them in exploring the food of their kind. It will be integrated with an engaging interface and eye-candy designs. Users can use this app to book their orders, make payments, and many other features.
· Mobile app for the delivery executive
Food delivery executives need to have a dedicated mobile application that allows them to complete the delivery orders. It is with the help of this mobile application that the executives can track the delivery location.
· Mobile app for the restaurants
Leveraging the mobile application provided, restaurants will be notified about the orders they have received. This helps the restaurants in delivering the best in class services to the end customers.
· Mobile application for the administrator
Mobile application for the administrator allows the admins to stay on top of all activities happening within the business. It allows them to check the order details, the performance of the executives, customer feedback, and much more
Must-have features of online food delivery mobile applications like Grubhub, Seamless, etc
In order to serve a wide range of customers and satisfy their appetite for good food, a food delivery mobile application should have some specially integrated features in it. Let us dive deep into it
· Login (User, Admin, Restaurant, and Delivery boy)
All of the above-mentioned categories of people need to create an account in the app. They will be provided with the username and password after successful registration, leveraging which they can access their account.
· Search bar
The app should have a high-end search bar integrated with top-notch filter options to make the user search more productive.
· Save for later
The app should have save for later feature that allows the users to bookmark their favorite dishes
· Cart
Prior to booking, whatever order is confirmed, will get reflected under the cart option. Users can edit or remove dishes from their carts, etc.
· Delivery tracking
Having an order tracking facility will leave a pleasant feeling among the customers as it helps them to stay updated about their orders.
· Payment Management System
Other than cash on delivery, the app should have features that allow customers to carry out online payments in a seamless manner. The payment facility has to be safe, secure, and transparent.
· Review and rating system
Feedbacks from the customers always help any organization to grow. In that sense, a food delivery mobile app like Grubhub, Seamless, Doordash, etc should have reviews and rating systems, where the customers can express what they feel about their past orders.
Popular integrations whilst developing food delivery mobile applications like Grubhub
· Google maps
· Amazon Web Services
· Square API
· Paypal
· Facebook SDK etc.
How to figure out the best food delivery mobile application?
If you are looking forward to developing online food delivery mobile app like Seamless in major cities like Hartford, Houston, Las Vegas, Brooklyn, or any part of the globe, keep these factors in mind to avail a top-notch mobile application.
· Domain experience
· Proficiency
· Mastery of various technologies
· App development budget
· Service portfolio
· Resources
· Customer ratings
How much does it cost to develop an online food delivery mobile application like Seamless, or Grubhub?
As more users prefer online food delivery over offline one, app development demand for such mobile applications is skyrocketing. All entrepreneurs and enterprises want to know how much it cost to develop an online food delivery mobile application. Coming to the point, the cost of the food delivery app is bounded to a large number of factors such as app platforms, app size, app technology, integrations, features, etc. However, taking these factors into account, the cost to build a food delivery mobile app like Grubhub, Seamless will be around USD 10000 to USD 50000. The cost may vary based on the variations in the requirements.
DxMinds Technologies- the best online food delivery app developers Associate with DxMinds to come up with a sustainable business model that not only helps you in generating potential revenue but also takes your business to newer heights. DxMinds masters are in developing innovative mobile applications leveraging cutting-edge technologies. For more details on developing a hyperlocal food delivery mobile application, drop a mail to info@dxminds.com