June 30, 2020
Posted by:

Admin

Category:

Famous App Analysis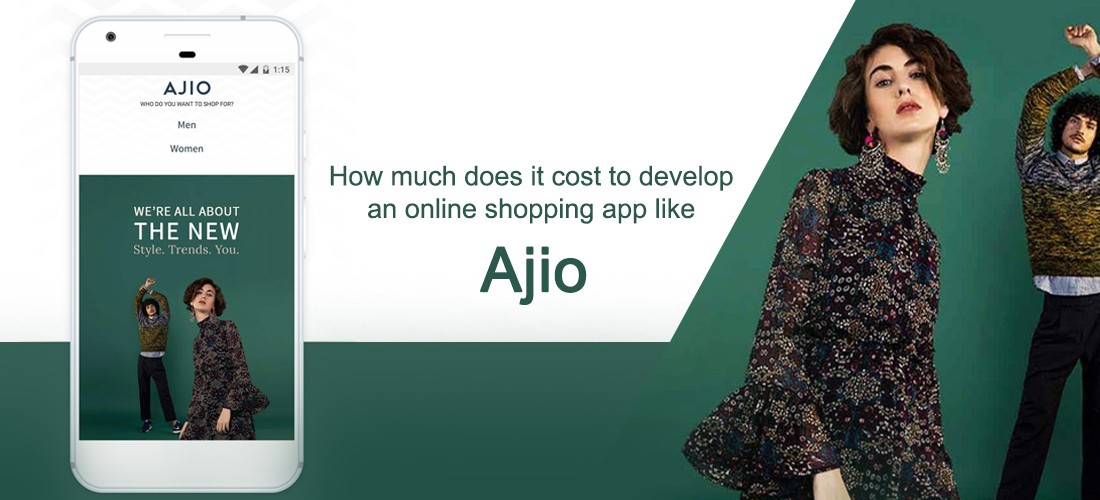 The interactive experience offered by mobile applications has always helped businesses in offering traction from the user community. It supports both businesses and end-users by offering world-class experience, regardless of the industries and size. In this tech-savvy era, businesses are relying upon mobile applications to boost their operational efficiency and productivity. Technology backed mobile applications are the best platform when it comes to generating potential leads as well. This has prompted businesses to make the best use of mobile applications to scale their business exponentially.
Enormous usage of smartphones and mobile applications has redefined out economy landscapes to a digitalized one. It is taking our lives to new heights by enhancing its transparency and productivity. As of now, mobile apps are the key players in determining the success of a venture as it holds the capacity to disrupt the conventional processes. Technology backed mobile applications helps a business to reach out to the potential customers. Also, it helps them in delivering precise results that add more value to branding and advertisement purposes. From the perspective of a business, having a mobile application is like having the right tool to boost sales.
In this digital era, almost every one of us is a huge fan of online shopping. Any commodity under the sun is easily accessible from online stores. The tremendous success of online shopping giant Amazon is the perfect example against this statement. Online shopping apps deliver a unique experience to its users with a wide range of products listed in it and a large number of offers and discounts it gives out. Because of these factors, many entrepreneurs out there are betting their luck by developing innovative online shopping mobile applications. In this article, we are going to discuss one such mobile app which delivers world-class shopping experience to its end users. The app is known to be Ajio. We will cover the entire aspects of the process including the cost to develop a shopping mobile app like Ajio. So let us get started.
Need for a shopping app like Ajio
An Online shopping app like Ajio is gaining huge traction as it facilitates a lot of advantages to its users. It helps them in availing of a stunning shopping experience by making anything and everything available under one umbrella. An app like Ajio is eliminating all kinds of frictions from the life of a user by helping them to get connected with the right kind of product they need. Conventional ways of carrying out shopping are what got completely disrupted right after the advent of an online shopping mobile application like Ajio.
More about online shopping mobile app Ajio
Ajio is a shopping brand that offers quality assured, handpicked footwear, clothing, and related accessories for men, women, and kids. The brand sowed and operated by Reliance. As a part of digital transformation, they have taken the brand to a digital space leveraging a mobile application, The app has skyrocketed the sales and revenue. Also, it has helped the management to enhance the branding aspects of the brand Ajio.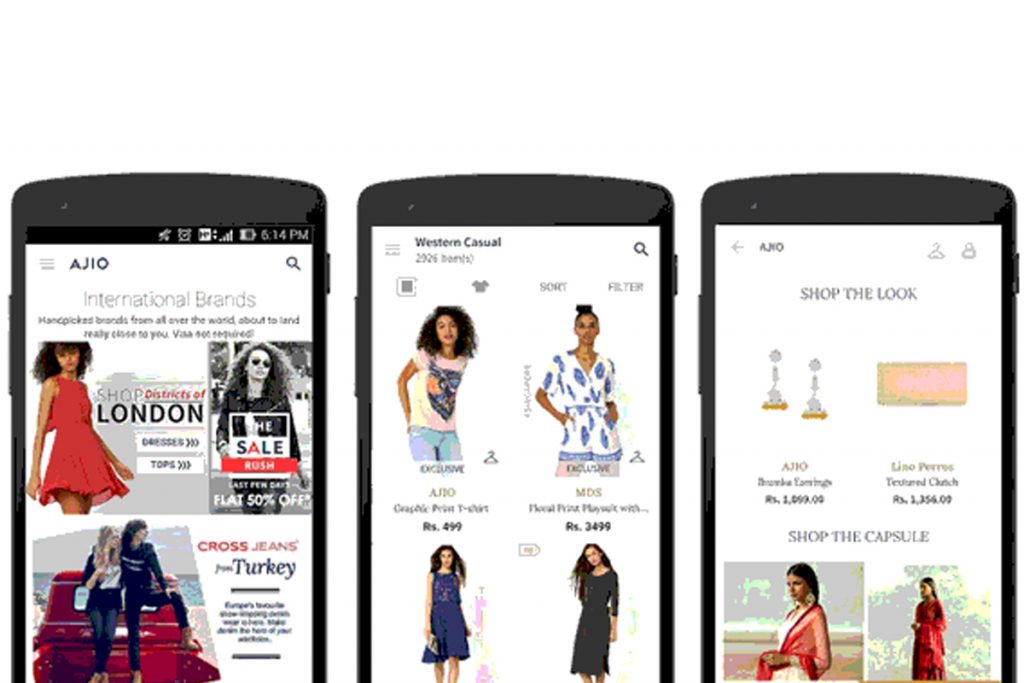 Features of an online shopping mobile application like Ajio
In order to satisfy the customer's appetite towards online shopping, an app like Ajio has to have certain features integrated into it. Let us see in detail what are they.
· Account Registration
Users need to register their details on the Ajio app to get started. Even though they can experience hassle-free shopping even without an account, having an account is the recommended mode. They can make use of their email address, social media handles or even mobile number to complete the registration.
· My Account
Under the My Account option, the users can have access to a wide range of personalized features like personal information, contact details, Address book, Payment history, etc.
· Ajio Wallet
Users can keep their money in the Ajio wallet to enhance their shopping experience. Ajio wallet is safe, secure, and easy to use.
· Interactive dashboard
The dashboard of the Ajio shopping app is designed in such a way that it is very much pleasing to the users. All of the designs are eye candy and prompts the users to spend quality time on the app continuing the shopping in a productive manner. Other than the outstanding user interface, the app also delivers exemplary user experience as well.
· Notification Bar
The app consists of a notification bar where the users can explore the latest news and notifications regarding the app. It can be of product launch, updates, and much more.
· Store
The app has a separate segment known to be a store, where the users can explore all the brands that have been listed in the app. It also displays the latest offers and discounts on specified brands.
· Search bar
An interactive search bar has been provided in the app where users can carry out a productive search for the products they need.
· Closet
The closet in the app is the wish list or favorites where users can save a product or accessory as a bookmark for the easiness in future purchases. Users can access all such saved items under the closet menu.
· My Bag
My Bag can also be known as a cart. The items will appear under My Bag prior to the billing process. Users can explore the complete list of the items under this segment, including the bill amount, item details, and much more.
· Search History
The app saves your previous searches and displays it at the bottom of the search bar. This is to deliver an unimpeachable searching experience. It also helps users to stay away from making searches for the same product multiple times.
· Product Classification
The products listed in the apps are classified in such a way that the user finds no hassle while searching for particular products. Classification based on age, gender, footwear segments, dress segments, accessories, brands, etc is the major ones.
How much does it cost to develop an online shopping app like Ajio
Every entrepreneur is thriving hard to come up with innovative shopping apps like Ajio as the potential of an app of such kind is huge. The very basic steps they are taking are actively looking to find the answer to the question, how much will it cost to build a shopping app like Ajio. So it's our turn to reveal the app development cost. The development cost, as we all know is determined by a collection of a large number of factors. It consists of app development platform, app location, size of the app, app maintenance, features of the app, technologies leveraged, app development agency one hires, and much more. Based on the factors mentioned above, the cost to build an e-commerce app like Ajio will be around USD 10,000 to UD 50,000. The cost may vary based on the features and requirements.
DxMinds Innovation Labs- the best shopping app development company
When it comes to developing a high end online shopping app like Ajio, one needs to get associated with a master app development company in India like DxMinds. They have got proven track records of developing high-end mobile applications that meet international standards and requirements. For more details on how the apps developed by DxMinds can take your business to the next level, drop a mail to info@dxminds.com