October 10, 2022
Posted by:

Admin

Category:

Famous App Analysis, Technology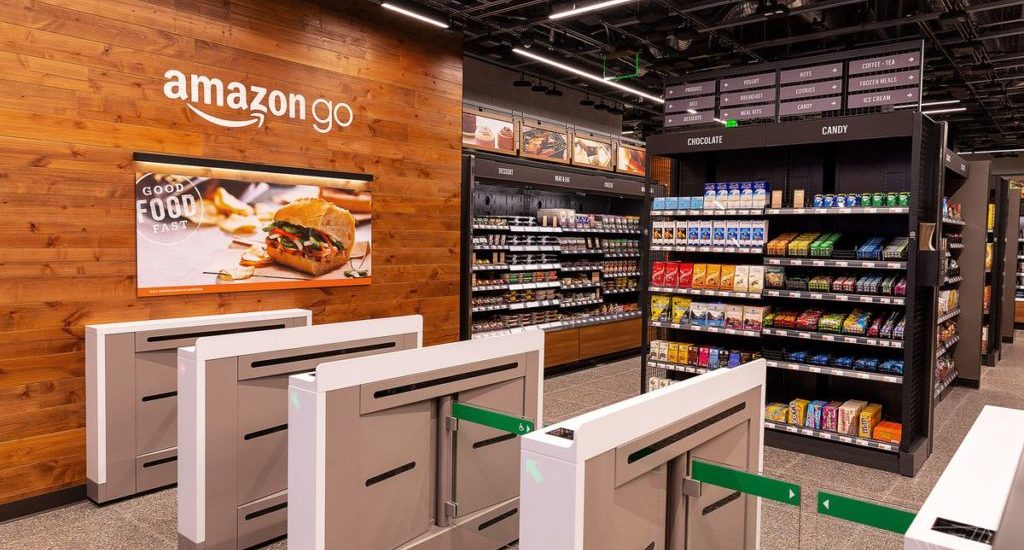 COST OF SETTING UP A STORE LIKE AMAZON GO
WHAT IS AMAZON GO?
AMAZON GO is a chain of retail stores run by Amazon. Presently they are operating among major cities of the US. AMAZON GOs are fully automated AI stores. The first AMAZON GO came into existence on 5th December 2016. They brought a new revolution in the field of retail shopping. These stores help customers in getting rid of long queues and checkouts. Amazon Gos came into existence with an aim to offer a more transparent and convenient shopping experience to their customers.
HOW IT WORKS?
Long queues can make customers feel embarrassed and bring out an awkward feeling in them. But not at any AMAZON GO. As previously said, AMAZON Gos are purely cashier-less stores. Customers can get into the store and can manually pick up whatever products they need. Once the shopping is over, they can easily
check out. No more long bill payment and checkout queues. Thanks to technology. Invoice for their purchase will be sent to their AMAZON GO accounts and cash will be debited as well.
AMAZON GO not only enhances customer experience, but also opens
the wide windows of opportunities in the area of Artificial Intelligence.
So how an AMAZON GO really works? Let's have a step by step assessment.
AMAZON GO comes with a mobile app, which enables the customers to create an account.
QR codes displayed in the mobile app needed to be scanned using scanners provided at the store entrance.
Customers can enter the store after the successful scanning of the QR code.
Customers can shop whatever stuffs they want from the store.
Products inside the store are arranged on racks. Once the customer picks up a product , the product will be added to his virtual cart.
The product will be automatically removed from the virtual cart if he places it back .
After the shopping, all the customer need to do is just check out of the store.
At the time of checkout, the invoice will be sent to them and the cash will be automatically debited from their respective wallet.
TECHNOLOGIES BEHIND AMAZON GO
Technologies used in AMAZON GO stores are somewhat related to self-driven cars. It makes use of algorithms such as Machine Learning, Deep Learning, Computer vision and Image processing along with Artificial Intelligence. Thousands of sensors and hundreds of cameras are placed inside each store.
Various features of each customer like their looks, height, physique etc. are monitored using these sensors, cameras and Radiofrequency Identification (RFID). The information such obtained are analyzed and processed with the help of AI. It is with the help of the RFID technology, the movements and the products each customer picks are tracked. Bills are generated and cash is debited based on these datasets. Thus, offering a unique and uninterrupted shopping experience to each customer.
COST OF SETTING UP A STORE LIKE AMAZON GO
Several aspects need to be taken in into account while estimating the cost of a store like Amazon Go. The investment cost of hardware, as well as software, should also be considered. The cost may vary based on your requirements. It also depends on the platforms by which mobile apps are developed. As the finest App Development Company in India and USA, DxMinds are keenly focused on delivering unimpeachable services across the globe. We helps our prestigious clients who are in to retail business in setting up an automated AI stores or upgrading their current retail stores in to stores like AMAZON GO. Extra features which AMAZON GO S doesn't offer also can be included by hiring DxMinds.
Write to us for a free quote at info@dxminds.com