The client hosts a platform that is an online market place where the needies can find out books they are looking for at affordable prices. The app hosts a wide range of academic text books, both brand new and second hand ones. The unique services offered by the client leverages a mobile app to connect the users and delivers easy, fast and professional services. It helps not only the students but also the faculty community in availing text books of their kind that too in a hassle free manner. The pricing for the books listed on the client app is highly competitive that it costs less than a fraction the books available in the Bangalore market. The rates are economical, reliable and affordable by anyone. When it comes to deliver in the Bangalore metropolitan area, the client offers express delivery services. In an event where the users are not satisfied with the condition of the book, the app upholds highly flexible refund policy.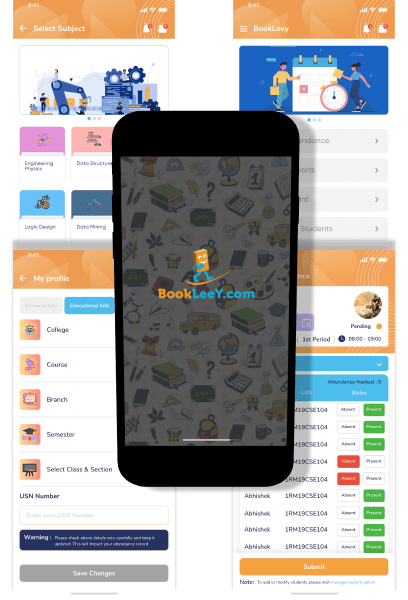 The clients come with a prominent history of successful track record in the education industry. The client approached DxMinds Innovation Labs and as a part of digital transformation, all they need is to keep up the pace with the latest trends happening in the space. All they wanted was a mobile app that can be used to streamline their day to day operations such as delivering seamless experience for the users in buying and selling textbooks, act as a student's welfare platform etc.
Our offering
We supplied the client with a futuristic mobile app with state of the art technologies integrated to it. The top-notch UI/UX possessed by the app makes sure that it is delivering high-end experience to the customers. The app acts as a digital platform that help students and faculty meet their end-to-end requirement in taking their academic learning to the next level.
Aftermath            
The client was able to serve a wide range of customers than ever before
They were able to deliver precise services there by meeting the customer requirement
Enhanced the business bandwidth
Payments were made safely and securely
Offered the business with a wide range of scaling opportunity
Digital attendance platform
Hosts a wide range of digital learning materials
End-to-end student learning platform
Online notes sharing
Faculty announcement feature
Previous year question papers
Safe and secure payment etc.