December 31, 2020
Posted by:

Admin

Category:

Uncategorized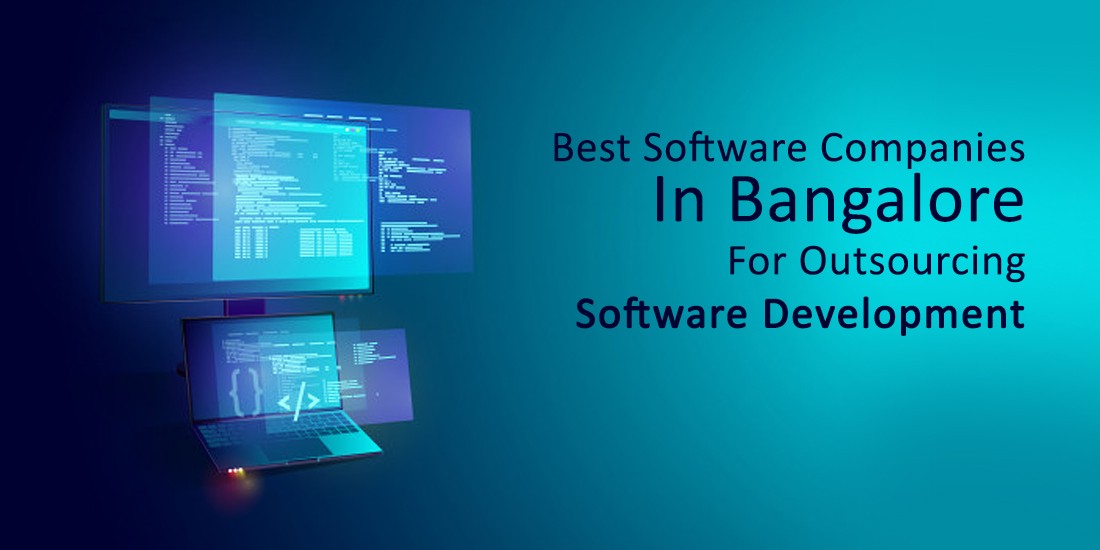 Bangalore is known to be the silicon valley of India with the most number of software development companies offering the best outsourcing services to various firms, regardless of the business domain they belong to. The distinction of Indian Silicon Valley has been achieved by this city being the house for all tech giants. In this technological era, where most businesses are onboarding the digital platform are tending towards India, especially Bangalore to get the best outsourcing assistance at the most affordable price. Another factor that tends all the countries to take a shift to Software Companies in Bangalore for Outsourcing Software Development is simple and quick to attain government policies that are friendly enough to be understandable and acceptable by all. The friendly government policies and excellent talent pool have fuelled up the sector of software development companies in Bangalore and tempted more and more companies.
Are you also willing to step your foot into the digital world and get well-established with a prompt solution at an affordable price? Then Bangalore is the right destination to fulfill your demand. As Bangalore is replete with software companies with a wide range of services and specializations, choosing the best out of a plethora of options is a hectic job. If you are seeking effective assistance then this is the right page for you. Here we have mentioned a list of top software development companies in Bangalore that can assist you with excellently outsourcing software development services.
List of top software companies in Bangalore:
DxMinds:

DxMinds Technologies is a next-generation digital transformation company with the widest client base for software development all across the globe. The company has poised a proficient place in the listing of top software development companies in Bangalore and also has extended the prominence of its success to various offshore countries. They have in-house top professionals of the industries capable of leveraging the latest digital technologies for drafting the most empirical mobile apps. They offer a wide range of services to cater to your app development requirements with a higher rate of proficiency in various technologies, such as Android app development, iOS app development, IoT, artificial intelligence, machine learning, and many more. The professionals working with the firm have intensive knowledge of various leading technologies satisfying various verticals of business industries.
Key services offered by DxMinds:
Year of Inception: 2008
Locations: India, USA, Australia
Team size: 200+
Website: https://dxminds.com/
Benefits of hiring Software developers in Bangalore from DxMinds:
Comprehensively customized and business-oriented services
Highly skilled professionals with great experience
Scalable team based on your business requirement
Agile development process
Creative thinking with guaranteed solutions
Transparency with the clients
On-time delivery
Project management at the edge of perfection
Direct and clear communication
Sap Labs India: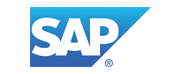 Sap Labs is one of the fastest-growing software development companies in India and is been headquartered in Bangalore. With rigorous efforts, it has become the world's leading software solution provider with subsidiary offices in various cities and clients from every corner of the world. The company has gained experience working with various business sectors that include energy and resources, finance, retail, media, healthcare, travel, aerospace and defense, and many more. With the professionals of Sap Labs, innovation and growth go simultaneously. The inception of this company is dated back to the year 2007. The major technologies in which professionals of Sap Labs have gained proficiency and have been serving the latest and cutting-edge solutions are mobile app development, cloud services, SAP solutions, application lifecycle management, and many more.
Key services offered by Sap Labs India:
CRM and customer experience software
ERP and finance solutions
Supply chain management
Network management
Human resource management software
Advisory services
Year of inception: 1996
Team size: 200+
Location: Bangalore, Japan, and other countries in Asia
Website: https://www.sap.com/
Benefits of hiring mobile software developers from Sap Labs India:
Intelligent approach
Small and medium enterprise solutions
Access to the biggest talent pool
Solutions on the go
Guaranteed outcomes
Creative thinking
Highly interactive team
Competitive cost
Flexible engagement models
Mindtree:

The ultimate goal of Mindtree is to drive transformations from data and intelligence to craft a new and brighter business future. Proficient data analytics solutions are leveraged by highly experienced professionals to cater to your business requirements and nurture them with the latest innovations. The professionals accommodated by this company are deeply rooted in the latest technologies and have great experience working with giants of various business sectors such as banking, customer technology, insurance, retail, education, manufacturing, travel and hospitality, media and entertainment, logistics, transportation, and more. The company has gained experience and expertise in offering end-to-end services that include all types of services from ideation to deployment of the solution.
Key services offered by Mindtree:
Product and service innovation
Data and intelligence consulting
Customer experience transformation
Salesforce experience
Mobile app and e-commerce app development
Cloud advisory and services
Cloud operations and management
Internet of Things
Year of inception: 1999
Number of clients: 2000+
Team size: 21k
Locations: Bangalore
Benefits of hiring mobile app developers from Mindtree:
Agile Studio
Skilled professionals
Seamless scaling up and scaling down of the team
Flexible engagement models
Robust and reliable
Enhanced resource monitoring facilities
Rapid project delivery
Zenith Software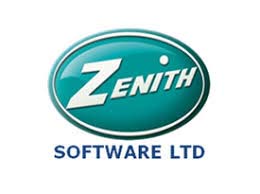 Zenith Software is a leading provider of end-to-end software development services to various business domains. The professionals in the team of Zenith software are always at the edge to serve you with the competitive solution satisfying your business environment demands by generating more focused solutions for your organizations. Each product developed by professionals is reliable and secure. The ultimate intention of these professionals is to transform their businesses on a great scale to match the ever-growing pace of this technological world. Each professional in this team is hand-picked from the list of top professionals to make the team highly proficient and capable of catering to all types of business demands.
Services offered:
IT Consulting
ECM and Portal Development
Testing
Business Process Outsourcing
Mobility
Staff Augmentation
BI and Data Warehousing
Year of inception: 1996
Location: Bangalore, India
Number of clients: 150+
Reasons that make Zenith Software the best software development company in Bangalore:
Skilled professionals
Access to the latest technologies
Agile model development
Groundbreaking solutions
Out-of-the-box thinking
Transparency with clients
Affordable services
Mphasis Ltd.

Mphasis is one of the leading tech leaders offering the most prominent app development and other web solutions for various businesses to thrive out in the specific industry. This company has ever proven its professionalism and expertise in various edges of technological aspects. They are renowned for serving futurist business solutions by leveraging the most thriving technologies. The ultimate objective of this company is to serve top-notch solutions to their clients keeping the ever-changing market trends as the major point of concern. In the past decades, this company has gained expertise in serving various business industries that cover banking and capital management, insurance, communications, healthcare, logistics, manufacturing, and many more.
Key services offered by Mphasis LTD are:
Application services
Blockchain
Business process
Cloud
Cybersecurity
DevOps
Product engineering
Enterprise automation
And many more…
Year of inception: 2000
Location: Bangalore, India
Benefits of choosing Mhasis for your software development:
Agile business process
Innovative and next-gen solutions
Higher app development standards
Use of the latest technology
Use of future-oriented technology
Rapid digital transformations
Customer-centric services
Incorporation of cloud strategy
TRIGENT

The company initiated its services with the ultimate objective to generate a chain of happy customers. Each employee working with Trigent is dedicated and focused to serve you with an empirical solution that helps you crawl faster toward your business objective and thrive out over the intended market. With its expertise and exception services, Trigent has become one of the most renowned software development companies in Bangalore. The company has established its footprints in the global market and has served several countries with outstanding performances. The major industries in which the professionals of Trigent have proven their expertise are banking and finance, education, healthcare, manufacturing, transportation, and logistics. The services of this company are extremely affordable that satisfy the budget constraint of small as well as medium business solutions.
Services offered:
Application development
Cloud services
Disruptive services
Digital transformation
Infrastructure
Testing and QA
Product engineering
Blockchain and data analytics
Year of inception: 1995
Locations: Bangalore, India
Why Trigent is renowned as the best software development company in Bangalore?
Proven track record in technology
Flexible engagement models
Excellent productivity
Competitive prices
Access to the latest technologies
Top professionals at your service
Friendly team and clear communications
Easier project management
Transparency in prices and project development
Appentus Technologies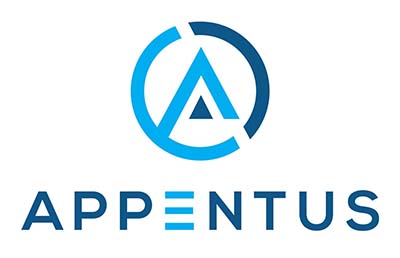 Appentus Technologies is the best mobile app and web Development Company in Bangalore ensuring the quality of the services and keeping high standards. The company has the most potential team with vast experience in software development. Each professional on the team is highly skilled and has mastered various latest technologies to serve you with the best solutions. This company is gaining recognition all across the world being the most affordable web solution provider with excellent outputs. The company has acquired various awards for offering excellent services. If you are finding any difficulty or confusion about software development, then you can also consult the experts before you go ahead with the development. The professionals have experience working with several industries that include real estate, travel, sports, education, banking and finance, media and entertainment, etc.
Services offered:
Mobile app development
Web development
Blockchain development
Web app development
E-commerce app development
IoT app development
Wearable app development
Year of Inception: 2011
Location: Bangalore
Website: https://www.appentus.com/
Benefits offered by Appentus Technologies:
Quality services
Affordable prices
On-time delivery
Professionals at your assistance
Use of the latest tools and technologies
Flexible engagement models
Customized solutions
Global Edge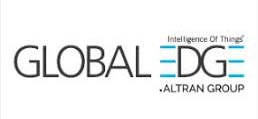 Global Edge is renowned for serving out-of-the-box software development services and has established its presence in the tech world with the greatest innovations capable of transforming the software industry with amazing solutions. The team of this company has gained proficiency in developing smarter connected devices by incorporating intelligence into them. They are a passionate team ready to serve you at the edge of technologies covering all verticals of your business domains. They are skilled enough to serve you with customized solutions and are creative enough to walk the extra mile to serve you with a superlative solution for your requirements. Industries served by the professionals of Global Edge are automotive, telecommunications, semiconductors, consumer electronics, industrial automation, and many more.
Services offered:
Web design and development
Cloud solutions
Connectivity
Networking
Platform engineering
Automation testing
Maintenance and support
Year of inception: 2005
Location: Bangalore
Reasons that make Global Edge the best software development companies in Bangalore:
Customized solutions
Bug-free flawless delivery
On-time delivery
Incorporation of global standards
Value to your money and idea
Dynamic talent pool
Use of cloud engineering technology
Use of the latest software development technologies
Heptagon Technologies:

Heptagon Technologies work with the principle of "accelerated technology development". It is working as a digital catalyst for several businesses by serving the most effective web solutions. They are always at your services to provide end-to-end solutions. The company was founded in 2017 with the single mission to become a tech giant by providing the most effective and unique solutions to businesses helping them in accelerating their growth. They focus on developing future-oriented digital solutions to reinforce your business from the changing business market. With a vast client base of more than 100 customers and four offices spread at all the corners of the country. Industries served by the professionals of Heptagon Technologies are banking, education, financial services, government, insurance, retail, manufacturing, and many more.
Services offered:
Digital Transformation
Robotic Process Automation
Application Development
Blockchain Development
Internet of Things
Data Analytics
Year of inception: 2017
Location: Bangalore, India
Benefits offered by Heptagon Technology:
Digital transformation
Affordable solutions
Assured quality
Use of cutting edge technologies
Proper infrastructure management
The passionate and skilled team
Swift delivery
Y Media Labs:

Y Media Labs is a leading software development company in Bangalore and has held its position for long ten years. In the past decade, this company is knocking big revenue of $200 billion. The company serves with an end-to-end solution and continuously helping the brand to convert into a tech giant with the biggest number of clients. The objective of this company is to serve excellent solutions to companies of various sizes and business domains. This company has worked with various big brands and has ever turned out as a winner of the industry with the most innovative solution.
Year of inception: 2010
Team size: 300
Location Bangalore
Benefits that you can avail from Y Media Labs:
Prolific team
Hands-on latest technology
End-to-end business solution
Swift development
Holistic problem solver
Innovative ideas
On-time delivery
Round the clock assistance
Sourcebits

Sourcebits acts as the intersection between your business ideas and the technology and assists you to get your dreams to vitality. Partnering with Sourcebits can provide you a gateway to the digital world with the most prominent solutions that are inspired by your idea and give you a new approach to reach your business objectives. The company was commenced in the year 2006 and after another 11 years of operation, it became a part of Ascendum with the parent company Vora Ventures. It has been serving all sizes of businesses, ranging from big to small. They have been proven very potential in serving almost all business challenges with amazing solutions. Industries served by the professionals are retail, technology, education, healthcare, and many more.
Services offered:
Chatbots
UX designs
Digital video services
Data-driven strategies
Accelerators
Product engineering
Year of inception: 2006
Benefits offered by this Sourcebit:
Mastery over entire mobile app development modules
Agile and robust
Rapid delivery
Swift development
Seamlessly meets deadlines
Enhanced resource monitoring systems
Techjini

Techjini, now been acquired by Datamatics on March 13th, 2018. It is one of the Google certified software development agency in Bangalore recognized for serving the most prominent digital solutions. The prominence of this company has been reaching at the global level and has been working with the great giants of various sectors, continuously serving them robust, innovative, and engaging solutions. This company has proven its expertise in various business industries, such as banking and finance, healthcare, insurance, travel and hospitality, market research, retail and e-commerce, transportation, manufacturing and logistics, education, and many more. They are highly skilled in developing data-driven solutions enhancing the productivity of your business and also your customer experiences.
Services offered:
Application management
Cloud
AI and cognitive services
Enterprise portal
Finance and accounting
Customer management
Banking and insurance
Healthcare process management
Big data analysis
Robotic process automation
Total customers: 200+
Annual revenue: $170 Million
Global clients: Covered 4 regions
Location: Bangalore and five more places all around the globe
What makes Techjini the best software developer in Bangalore?
Cutting edge technology
Incorporation of most trending features
Value to your business and money too
Flexible engagement models
Customized solutions
Swift development
Agile project management
Code Brew Labs

Not just an exciting name but the company has been remarked as one of the best software development companies in Bangalore and also has gained prominence all across the globe by developing the most exciting apps with innovative ideas and features. It is renowned for offering iOS, Android, and also hybrid apps. The company has the best team having the highest skills in developing various types of apps using a wide range of the latest technologies. The professionals are well versed with the latest tools that allow the developers to leverage the potential of the technologies and scale up the solutions. Industries served by the professionals of Code Brew Labs are food, eCommerce, logistics, beauty, healthcare, and many more.
Services offered:
Mobile app development
UI/UX design
Blockchain
IoT app development
Cryptocurrency
Marketing
QA
Web development
Location: Bangalore
Completed projects: 3000+
Reasons to choose Code Brew Labs:
Customized solutions
Tried and tested solutions
Enhancing your business ideas
Value to your time and money
On-time delivery
Use of latest technology
Incorporation of latest tools
Skilled professionals
Transparency with clients
Nextbrain Technologies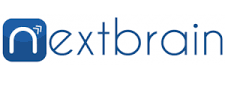 Netbrain Technologies has been working for various businesses as the best tech partners serving them a perfect solution to onboard the digital platform. The company has been serving all types of businesses varying from big giants to start-ups. They come up with the most innovative ideas helping various businesses to develop the best apps with the most creative and engaging designs. With the completion of 150 potential projects, Nextbrain Technologies is becoming a leading brand in Bangalore.
Services offered:
Mobile app development
Web development
User Experience designs
IoT development
Chatbot development
Staff Augmentation
Digital transformation
Year of inception: 2015
Team size: 55+
Clientbase: 70+
Location: Bangalore and two more offices around the globe
What you can avail of from NextBrains?
Highly experienced professionals
Dedicated and passionate about technological advancements
The profound experience of the software industry
Excellent knowledge of various technologies
Flexible engagement policies
Swift development
Direct interaction with the team
Transparency
CognitiveClouds

CognitiveClouds is a product development company and has attained an exceptional brand value in the software development industry with a vast number of client bases. The company deals with creative business ideas and assist various firms in transforming their ideas into lucrative software. Each project taken by the professionals of Cognitive Cloud is a challenge for them to perform better than best and make it more innovative and interactive than their previous solutions. They also have gained expertise in software consultation, in case you are doubtful about your business ideas, their experts are always at your assistance to serve you with the right guidance and direction to build your app very productively.
Services offered:
SaaS Development
OmnichanneleCommerce
IoT Application Development
Enterprise Mobility
Web Application Development
Responsive Web Design
Mobile App Development
Website development
Year of inception: 2012
Location: Bangalore
Benefits offered by Congnitive Clouds:
Access to the best talent pool
Transparency
Rapid development process
On-time delivery
Hands-on latest technology
App development backed up with the latest tools
Creative and engaging designs
Easy to use solutions
Conclusion:
Software development has become an inseparable part of today's business world. To stay ahead of the competition you need the best software that can take your business online and can let you thrive over the global market with the widest customer base. If you are also looking to hire a software development company in Bangalore but sorting the best companies is becoming a difficult job then a list of top and most preferred software development companies are listed above. To make the task simpler for you, we have also listed the services offered and benefits offered by each company. Comparing each company based on your requirement list, and other aspects you can select the best option for you.
Faqs:
How to test the proficiency of the team?
Creative ideas and suggestions make an app or software much firm and better. Search for a team where you can get creative ideas backed up with proven tactics and strategies. If a team is capable of enhancing your business idea and explain to you about the technological advancements and usage then it is the right team for you.
Which is the most recommended company from the list?
Comparing the work history, services offered, benefits offered, and budget, DxMinds is one of the most preferred software development companies in Bangalore. It has been renowned for serving the highest quality at the least possible price.
What are the benefits of opting DxMinds?
There are a plethora of benefits offered by the DxMinds to make the development prominent and clients happy. A few of those are listed below:
Comprehensively customized and business-oriented services
Highly skilled professionals with great experience
Scalable team based on your business requirement
Agile development process
Creative thinking with guaranteed solutions
Transparency with the clients
On-time delivery
Project management at the edge of perfection
Direct and clear communication
Customized services with a customized package