DxBasket for Food Delivery App
End to end food delivery solution to meet your business requirements
With DxMinds food delivery solution onboard, you are positioning yourself among the top industry players in the domain. Our solutions come with guaranteed cutthroat innovation and futuristic technology integrations. What makes our food delivery solution a premium one is its ability to meeting all of your business requirements in the most precise and accurate manner.
Top of the line food delivery solution for better ROI
Our mission is to help business residing in the restaurant and food industry outpace competition in the most successful manner. And to put that in to perspective, we provide you with a finely blended food delivery solution that helps you streamline end to end operations.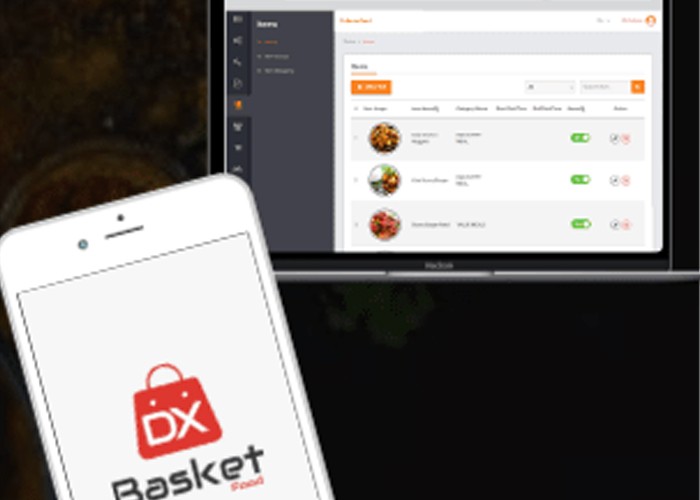 Finely fabricated food delivery solutions beyond your expectations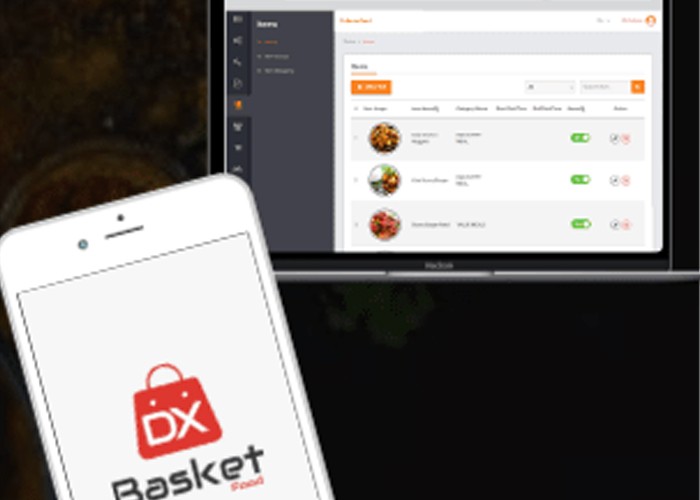 Top-of-the-line food delivery solutions we offer are meant to take your business residing in the restaurant industry to newer heights, no matter what. It provides you all the relevant stuff that helps scale your business in the most feasible and appropriate manner. It enhances your business by adding more mileage in its journey towards being a successful entity. Our food delivery solution comprises high-end technology integration and eye candy interfaces that can even be optimized far more and beyond as per the need of the hour.
Admin app
User app
Vendor App
Delivery app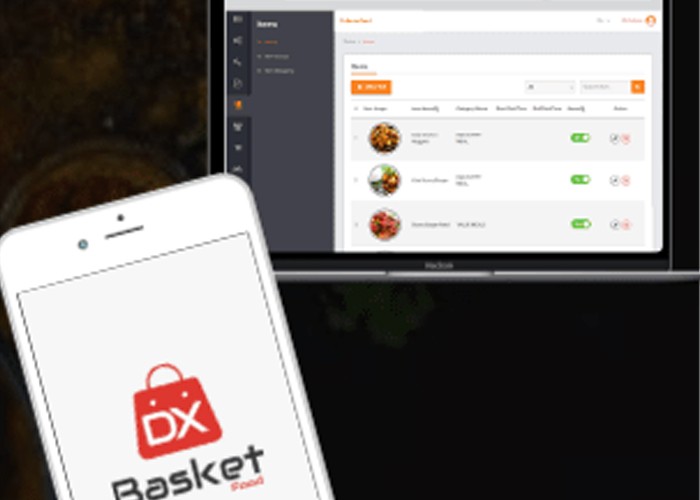 Key highlights of our food delivery solutions
Seamless restaurant/ Menu browsing
Search based on restaurants/ food menu in connection with the user location.
Precision based search filters
A handful of search filters based on user requirements such as restaurant type, dishes, location, ratings, popularity, etc. make the solution a standalone one.
Placing an order comes with zero hassles and is the main highlight of the app. Search, find, and there you go.
Stay on top of the order tracking with enhanced track features integrated.
Secure and safe payment gateway
The solution comes with an end-to-end transparent payment gateway system that makes it a top-notch one.
The solution provides users in and out order details including the past, and present ones.
The solution allows both the users and delivery executives in having end-to-end communication in a hassle-free yet encrypted manner.
Our solution upholds a wide array of customer engagement activities such as membership programs that helps both the users and businesses.
From discounts to promotions and cash backs, the food delivery solution is enriched with features to enhance the user experience.
Enhanced solution for vendors
Our food delivery solution consists of an app for the service providers, in this scenario, the restaurants, and hotels where they can seamlessly perform enhanced content management. They are provided with a wide array of accesses to make users feel better about their services and offerings.
Top of the line admin app
An app with which one can have control over the entire system and process.-that is the admin app for you. Admin app can manage users, vendors, and delivery executives. We offer a high level of optimization for the admin app and it can be fabricated as per customer requirement.
Why DxMinds' food delivery solution?
Accelerated revenue
Better ROI
Enhanced business visibility
Streamlined operations
Seamless elimination of all hassles and bustles