October 12, 2022
Posted by:

Admin

Category:

Internet of Things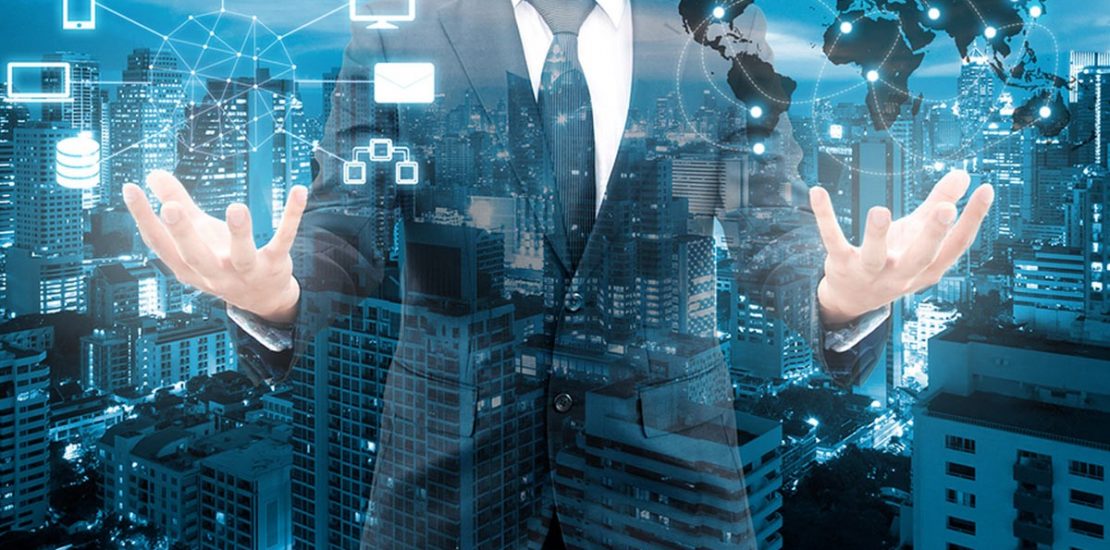 The Internet of Things: How the IoT Will Change the World
What Is IOT?
IOT stands for Internet for things. It Means Connectivity and computing ability of computers and devices that are used by the whole world.
If we look back, before 1990's century, Tesla announced that the world should be made wireless and we start applying it. It has created a new wave in the world and innovated a new brain in the field of technology. The Internet is a biggest network in the whole world which is connected with computers and devices all over the world. We had connected with each other before IOT emerged in the world but earlier we used to communicate through letters. Graham bell has given to the world telephone which is one more big revolution to the world. Now after IOT, we have changed the way we are connected to each other. Now we are spending our entire time on the internet like ordering food online & calling for cab. We do most of the things on the internet nowadays. It's tough to imagine without the internet nowadays because one third of the world is using the internet nowadays.
Why is it important?
The internet of things (IOT) helps people live & work smarter, it has complete control in our lifestyle. IoT is essential to the business in addition to offering smart devices to automate homes. IoT has the ability to deliver business with real time reports and it can show you exactly how the system really works? It can help you in work from Insight to perform & from supply chain to logistics operations.
IoT allows companies to automate & reduce labor charge along with head count in your companies. It saves your time and improves service delivery in your business. As of now, the Internet of things is one of the most important technologies of our daily life, and it will continue to pick up steam as more business will address the potential of connected devices to keep them competitive.
How does the Internet of Things work?
Iot use with the help of the web – enabled smart devices such as processor, sensor, hardware. The Internet of things (IOT) basically in uses to collect, send and act on data they acquire from their spaces. This data is either sent to cloud to be analyzed or analyzed locally.
What is the benefit of using IOT in our business and daily life
If we talk about the benefits of the internet of Things (IOT) then there's so many benefits which we are taking from internet. I am explaining here some of the benefits of IOT.
Monitor their overall business processes
Improve the customer experience (CX)
Save time and money
Enhance employee productivity
Integrate and adapt business models
Make better business decisions
Generate more revenue.
Why Do We Need IOT?
The Internet of things is the latest technique or we can say emerging technology that saves human time. Today we have created such an environment where we can't imagine a world without the internet. It would be very much impossible to live our life without the internet of things.
There are so many things that come under the internet which can't be avoided from our life nowadays.
Smartphones
Nowadays mobile phones are getting used for other purposes than calling. Smartphones are a big revolution for the world nowadays. It has changed the world activity by enabling new features through IOT. Which can make your work easier and smarter?
Artificial Intelligence
It's a very interesting technology to make things smarter and more eligible. It's all that working on Voice commands such Siri (Apple), Alexa, Google Assistant, Amazon Echo, Contara etc.
Wearable
The wearable device is also smart innovation in the field of IoT- you can wear your device which will get connected to your phone through Bluetooth such – Apple Watch, Fitbit Watch.
Network Architecture
The network architecture is a connection (DNS server) that connects all computing devices with the internet. That is mainly two type-
Internet protocol version 4
Internet protocol version 6
Smart city
The technology of "IOT" makes our city smarter with the help of techniques of the traffic signal, technical lights, security system, etc.
Connected Car
The Connected car is an upgraded technology of "internet of thing" in which Cars connected with the internet that is controlled wireless easily by the driver.
Connected Health (Digital health)
The connected Health is medical equipment to use for patience daily checkups. It's also connected with devices.
Smart Retail
In the modern world, many people use many websites like flipkart, Myntra, Jabong, etc., for shopping and many more things.
Categories of IOT
We have divided IOT majorly into 3 categories. Which we will discuss in brief.
1- Consumer IOT
2- Commercial IOT
3- Industrial IOT
1- Consumer IOT
If we talk about the transformation of the last decade and the field of connected devices. Customer means accessing or observing our physical object. The technology assistant in accessing our daily physical activity like- connected cars, mobile phones, smart lighting, thermometer, etc.
2- Commercial IOT
The components of business-like inventory control, medical devices and many more to help businesses run better. Commercial word attached with the money. Commercial categories of IOT means the technology makes our commercial work easier like: – calculator, laptops, and many more devices.
3- Industries IOT
Industries are also using the technology of the internet of things to make their work easier with many techniques. These techniques applied to whole industrial products in the field of industrial application, sensor, management, etc.
Contribution of IOT in changing the World
You have heard often that emerging technologies will change the entire world in the coming year forever.
Will you agree on this? Well I do!
Based on Survey Report, half of the world's population now lives in cities. The number keeps increasing. As much as cities are getting developed, the ratio of IOT contribution will get Increased automatically. Adoption of Iot makes urban life more attractive, such as fast, convenient transportation networks linked to sensors, data analysis tools. If we talk about the latest technologies then IOT is one of the most popular & important technologies in the world nowadays. Apart from that there are so many other technologies that are contributing to change the world Such as Chatbot, AI, ML etc.
The IoT is reviewing vehicles by empowering associated autos. The Internet of Things (IoT) allows car owners to remotely control a car/vehicle, for example, by preheating the car before the driver gets in, or bringing the car remotely by phone. Given the IoT's ability to enhance gadget-to-gadget communication, cars also have the option to book their own assistance arrangements when warranted.
Conclusion
In this whole Blog, we have learned that how the future of IOT is virtually unlimited. It all happens due to upgradation of advance technology and consumer behavior. Consumer love to try new things, new technology etc. Wi-Fi, smartphone has been adopted by the customer long back. Wi-Fi has made it possible to connect the people and machine. These possibilities are exciting & it will increase and amazing things will come by connecting the world. At end of this note, if you are looking for any development company who are using these emerging technologies then DxMinds Innovation labs in best solutions for you. We are well expert and top IoT Development Company in India, USA, Dubai UAE, Australia, and Peru.