Mobile Game Development Company in Delhi, NCR

The demand for conventional gaming models has done away with the introduction of mobile games. Top mobile game developers in Delhi like DxMinds Innovation Labs is continuously focusing on delivering an impeccable experience to the end customers by constantly experimenting thoroughly with the best technology use cases. Mobile games have turned out to be everyone's cup of tea, regardless of factors like age group, sex, and even profession. The fact that mobile games have turned out in being the real stress busters has helped it acquire huge traction from the global community. Also, mobile games are an excellent revenue-generating model that helps entrepreneurs scale-like anything. If you are able to satisfy the appetite of the potential gamers, it is of no doubt that your mobile gaming app will be generating millions and billions of dollars.
DxMinds Innovation Labs is a leading Mobile Game Development Company in Delhi, NCR. Customers approach us with an intention to avail mobile games that are highly intuitive and engaging. We, at all backs these communities by delivering top-notch mobile games, which will be a tremendous hit in the respective stores. Our team is comprised of exceptionally talented professionals who are capable of building prototypes leveraging groundbreaking solutions and cutting edge technologies. Over the years, we have gained vast experience developing games for our customers widespread across the globe. We have worked with enterprises such as MSMEs, futuristic startups, and even global fortune companies. Our proficiency over the entire domain has made us the best mobile game development company in Delhi. We have mastery over game development for iOS, Android, and Windows platforms. Also, we deliver unimpeachable services in developing hybrid games for smartphones. The entire process of game development at DxMinds is categorized into different stages.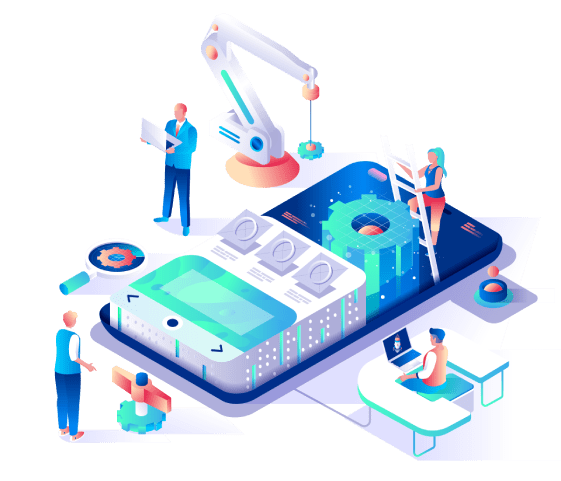 This is the very first stage of mobile game development. The customer finds us as the top mobile game development company in Delhi and walks into our office. All they will be having is a rough sketch of the game they want to visualize. This stage is so important that it is at this phase the basic skeleton of the game gets developed. The client discusses with us the kind of game they want to have, its theme. Yet a major chunk of the customers won't have a sound technical knowledge regarding the game development. It's quite normal and happens everywhere. Our team of experts and mentors work closely with them to polish their idea and takes relevant measures to make it a perfect one. We will offer all possible guidance and technical supports so that their idea can be transformed into a full-fledged mobile game. Also, we will help them come up with a storyboard that matches the perfect with their ideas. We believe that the more the efforts one takes at the ideation part, higher will be the results and success of the mobile game.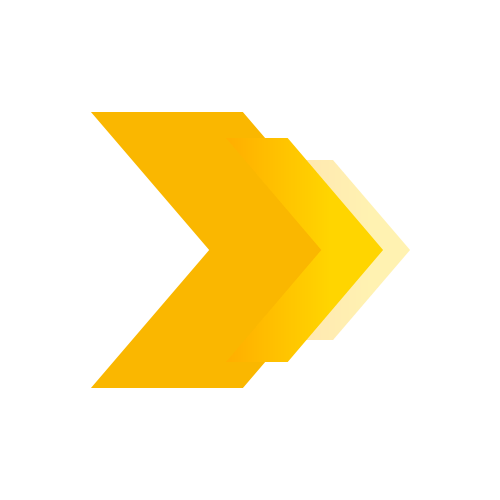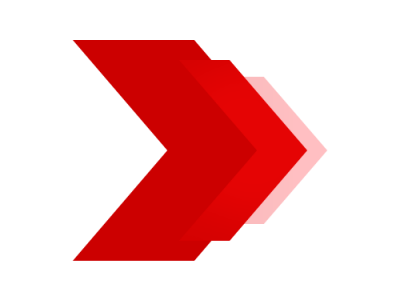 Stage 2 - Market Research
As the pioneers among top mobile game development companies in Delhi, we carry out several rounds of researches to have an in-depth market analysis. Our team of well-experienced market analysts delivers their best inputs to give you accurate results. The purpose of carrying out market research is to figure out all the opportunities and possibilities that work as a prime factor in determining the success of the game. It is at this stage that we will collect all the information regarding the needs of the customers to figure out what exactly are they looking for. The inputs we received from market research will help us in strategizing our mode of development and integrate features accordingly.
Stage 3 - Competitor Analysis
We carry out in-depth competitor analysis to have a detailed awareness of the strategies followed by the competitors. This will be an added advantage that helps us in structuring the game plan. We keenly focus on each minute activity the competitors are adopting and take initiatives to come up with plans that stand on top of the current activities.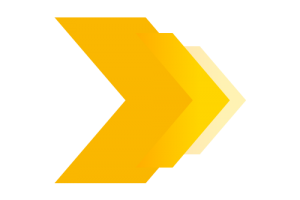 Stage 4 - Designing and Development
The major and crucial element that plays a key role in determining the success of a mobile game is the design part of it. Numerous efforts have to be put into account while coming up with the designing part. Even though a mobile game has all the latest features integrated to it, it remains unnoticed when it has a poor designing part. At DxMinds we have got a team of well-experienced designers who possess all the qualities of an ideal designer. They have gained huge expertise over the years and have in-depth knowledge and domain authority. They are the best when it comes to designing eye-candy interfaces and attractive images. Hey develops exemplary animations and videos that make your mobile game stand odd among the competitors. Once the designing part of the game is finalized, we then go ahead with the development part of it. We have in-house mobile game developers who have their hands on top of the latest technologies and practices. The finely blend those technologies in such a way that they are weaving out a game which is the perfect mixture of art, technology, and creativity.
Right after a mobile game of perfect kind has been built, we go ahead with the testing process. We make use of the best testing practices and resources to make your game free from all bugs and errors. Being the best gaming technology company in Delhi, we very well know what it is to have a gaming app with zero errors and bugs. We have our own testing lab equipped with the most modern testing practices and methodologies that no bugs and errors remain unfixed. Error-free mobile games matters much when it comes to building an engaging prototype and we collectively work towards achieving the same.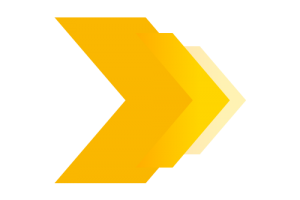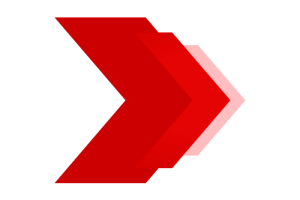 After making sure that the game is free from all such errors, we go ahead with airing the game to its respective stores. We call this process app deployment and we take a lot of measures prior to the deployment. We ensure the proper load balancing of the app, make sure it meets all the requirements, and much more. At the stage of deployment, our duty is to make the app ready fit for the users to download it.
Stage 7 - Maintenance & Support
For a mobile game to reach its peak of success, it has to be given proper support and timely maintenance. We, the best smartphone game development company in Delhi never fail to meet the customer requirement when it comes to delivering the best mobile game maintenance services in Delhi.
Top Mobile game development services we offer
Best Hybrid mobile game development services in Delhi
We ace the art of coming up with standalone games for smartphones which are developed using hybrid development platforms. We are the masters in designing, developing, and deploying hybrid mobile games leveraging the latest cross-platform tools like flutter, react native, etc
Best iOS game development services in Delhi
We are the pioneers among the best iOS game developers in Delhi. We build exemplary outstanding mobile games for Apple gadgets like iPhone, iPad, wearable, etc. We help you in coming up with a full-fledged mobile game for iOS devices right from scratch. We have a well-versed team of professionals who will assist you throughout your entire journey towards availing an iOS mobile game of your kind.
Best Android game development services in Delhi
We deliver outstanding mobile game development services precisely for Android smartphones, tablets, and other devices. Our proficiency in developing finely blended android games has made us the top android game development company in Delhi. We cater the best service to our clients and they have taken us in our hearts. Our well-versed knowledge in developing outstanding Android mobile applications can be leveraged throughout the game development process.
Major Categories of games we develop

LAN Games, Online Games, Multi-player games, Simulations Games, Adventure Games, Real-Time Games, Puzzle Games, Action Games,  Sports Games, Betting Games, Card Games, Board Games, Educational Games, Arcade Games, Strategy Games, Brain Games, 3D games, Gamification Apps, Augmented Reality/ Virtual Reality/ Mixed Reality games, Training Games and much more
Avail the Best Mobile Gaming Services in New Delhi
As the leaders among the iOS, Android, and Hybrid mobile game development companies in Delhi, NCR, it's our responsibility to deliver top-notch services that meet international standards and parameters to our end customers. We move forward with a mission of imparting quality services that go beyond your expectation. All of our services meet international standards and global guidelines. As the industry leaders, we are in parallel to the pulse of the market that helps us in follow contemporary patters and innovative design thinking.
Innovative mobile games at affordable pricings
At DxMinds, we develop a solution for you means that we are becoming a part of your success. For us, it's more than business and we love to celebrate our clients excelling. When it comes to the pricing part of a mobile game, we quote the pricing with minimal profit margins. For us, happiness is prime satisfaction.
Less delivery time is the key
For you to stand odd among the competitors, it is mandatory that you need to have a quick action plan. DxMinds is the best mobile gaming developers in Delhi, NCR that delivers full-fledged games in the least possible time without ever compromising on the costing part
Gaming tools and technologies we ace

Buildbox, AppGameKit, Fusion, Unity, Corona SDK, Marmalade SDK, Gideros, Amazon Lumberyard, SpriteKit, GameMaker Studio 2, MonoGame, CocoonJS, Cocos2D-x, Haxe
Why DxMinds for developing futuristic mobile games?
High engaging mobile games

Guaranteed outrageous performance

Highly engaging and interactive

Eye-candy UI and innovative designs

Perfect design thinking

Rich in technology integrations

Unparalleled, intuitive and futuristic experience
Frequently Asked Questions
FAQ