March 1, 2021
Posted by:

Admin

Category:

eCommerce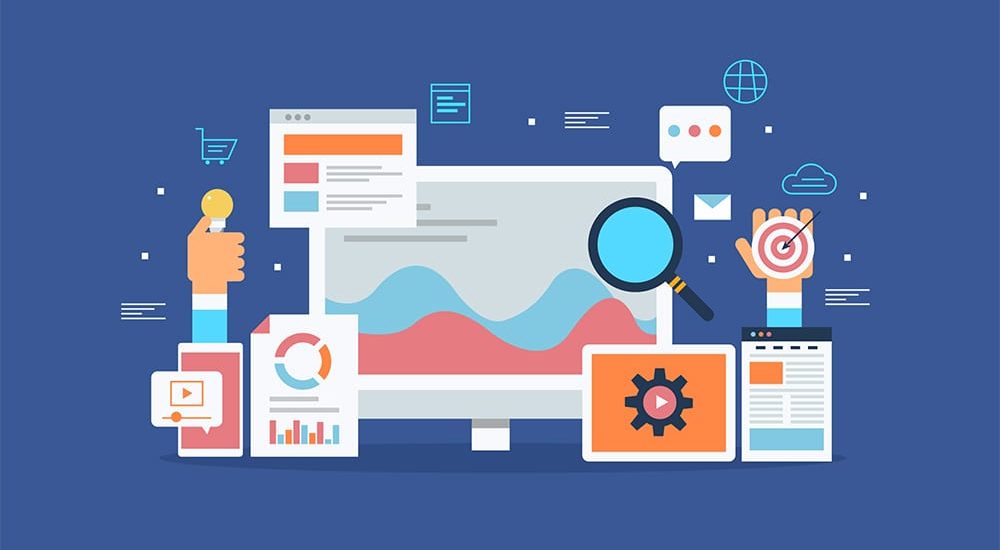 Nowadays, there are a lot of people relying on the Internet to earn income. For this reason, it is not going to be easy to get traffic and sales with your online store. You'll need to come up with innovative e-commerce marketing strategies to beat your competitors. The following are the top 10 e-commerce marketing strategies you can use to improve your conversions.
Here is the List of the Top 10 Innovative E-commerce Marketing Strategies
1. Convert Abandoned Shopping Carts
If you have customers that abandon a shopping cart, you must do something to bring them back. It could be some reason that the customer changed his mind. It is probably because the checkout page did not load fast enough or he encounters a 404 page or the product is sold out. If you can find out the reason why he quit the checkout page, you can rectify the mistake and send him an email to complete the checkout. You can put a message about product recommendations below if the customer removes everything from the cart and the page refreshes to an empty cart page.
2. Offers Sitewide Discount
Offering a sitewide discount can encourage customers to buy more. When things are expensive, customers will go to other places to look for the same item at a cheaper price. You don't get to earn as much as when you sell it at the full price. But, if people buy a lot, they are going to earn more. Offering even a little discount will get people's attention and make them feel more worthwhile to spend their money in your store. You can send the wishlist reminder to your customer's email to get back their business. The wishlist reminder email should be displayed in a clear and simple design with a powerful CTA.
3. Display Product Reviews from Customers
People like to read reviews of the products so you may want to invite your customers to leave reviews below the product description page. They like to view photos and videos of the product walkthrough. They want to see what good and bad things that people are saying about the product. You can also incorporate customer testimonials in your email marketing. In promotional emails, you can display the customer testimonials next to the product thumbnail. This is more effective than using a long description.
4. Start an Email Campaign
Almost every online business uses email automation to boost their conversions so you should also do likewise. Email marketing campaigns provide a convenient way for you to make announcements on new products and discount sales. The email newsletter should be personalized with the customer's name to show your sincerity. The customer's name can be in the email subject line. Personalized emails are more likely to get opened compared to non-personalized emails.
Email marketing is more effective than social media. Social media sites can shut down at any time and all your followers will disappear. Email marketing allows you to send emails to customers on your list. The list can be compiled by putting a subscription invitation form on your landing page. The ability to have one-on-one communication will allow you to develop a solid relationship with your customers.
Customize Your Quote
5. Set Up a Shoppable Instagram
You can set up a shoppable Instagram to share and promote sales of your products. An Instagram shop is a customizable storefront that customers can click directly to enter a shop and browse your products. With Instagram Shopping, you will be able to create a digital catalog on Instagram.  All the key product information including description, price, and photo can be viewed by the customers. You can group your products by collections. The products in the photo can be tagged with the shopping tag feature. If they are interested, they can buy directly through the checkout page on Instagram or complete the transaction at the e-commerce store site. The shop discovery tab allows non-followers to discover the products. To get approved for Instagram shopping, you need to have a business in a supported market.
6. Boost Conversions with Pinterest
You can pin some nice pictures on Pinterest and direct them to the landing page. The landing page can be a blog post or a product page in your store. You should also pin and share videos on Pinterest. Videos can be a powerful tool for small businesses to spread word about their products. You have the option to let your promoted pins appear in the relevant feeds or searches. Pinterest gets a lot of visits from people who are searching for new inspirations. So, you can pin products in your store that are inspiring to encourage people to click through on Pinterest. You can use Pinterest in conjunction with Hootsuite. Hootsuite allows you to schedule your pins for posting to different social media accounts.
Most of the pinners are mobile users so you should pin vertical images in a 2:3 aspect ratio. In your pin, make sure to write a brief description that entices them to find out more. You can put text overlay on your pinned images to add reinforcement to the message. You can place a watermark of the small logo to inform people about your brand. It is recommended that you pin at least once per day to create a board full of pins. Regularly updating new pins show that you are serious about setting up an established account on Pinterest. You can make use of online analytic tools to determine the posts on Pinterest that get the most traffic.
7. Develop a Mobile App for Your E-commerce Store
Many people carry phones with them wherever they go so you should develop a mobile app for your online store. They can download your store app and shop from their phones conveniently. Shopping with a mobile app offers a better experience for the customers than having to search for your store on a mobile browser. Customers don't have to enter your URL to visit your store. Surfing an online store from an app is also faster and more secure. If people decide to download your store app, it shows that they have a certain degree of loyalty to your brand.
Customers are more likely to consider buying from you if there is an icon of your store on their phones. Study shows that mobile app users are more likely to return to the store in 30 days. Apps for e-commerce stores often use push notifications to inform customers about news on sales. You can personalize the push notifications by addressing the users by name. The app should have your company logo so that your customer will remember your brand. With an app, you can set up a point system where they earn points when they buy your products. They will be coming back to buy more stuff so that they can use up the points to save money.
8. Use Augmented and Virtual Reality Technologies
Many businesses are using augmented and virtual reality technologies to recreate a shopping environment that is similar to traditional brick-and-mortar stores. For example, when shopping at a furniture store, the customer can upload a photo of their actual rooms and then use the augmented reality feature to view the arrangement of the furniture in 360 aspects. In a fashion accessories shop, you can use the app to see how a pair of earrings look on you. AR app for bike shops allows customers to test out different seats and lighting on a customized bike. Allowing customers to try on the products can reduce the rate of refunds.
9. Paid Online Advertising
If your business is new, you are not going to get a lot of traffic from organic search so you may want to try advertising on the web. You can start with low-cost advertising like purchasing business directory listings. If you have more budget, you can hire a digital marketing agency to manage your Google Ads campaign. They know how to pick the right keywords and use different strategies to get high ROI for your AdWords campaign. It is important to use a consistent landing page in your paid advertising campaign. For example, if you are advertising a sale, make sure you lead customers to the sales page. The landing page should not have too many distractions so that it is easy to convert. To make your ad campaign work, you need to perform an A/B test on everything. You can keep trying different graphics, sales writing, and CTA until you find one that works.
10. Go with Influencers
Influencers have a large audience that can directly drive sales to your business. Micro-influencers with tens of thousands of influencers can offer just the conversion boost that small businesses need. It usually costs around one thousand dollars to get a post published on a micro-influencers page. This is worthwhile if you can get a lot of orders through the micro-influencer. It is not wise to choose the one with the largest following. Instead, you should consider the number of actual engagements the influencer's social media page has. Quality influencers will be able to produce an ROI of at least 3% – 5%. You need to advertise with a relevant influencer, for example, if you are selling pet products, you should choose a pet influencer.
Get a Free Quote
Popular Posts: