April 17, 2023
Posted by:

Admin

Category:

Healthcare App Development, Mobile App Development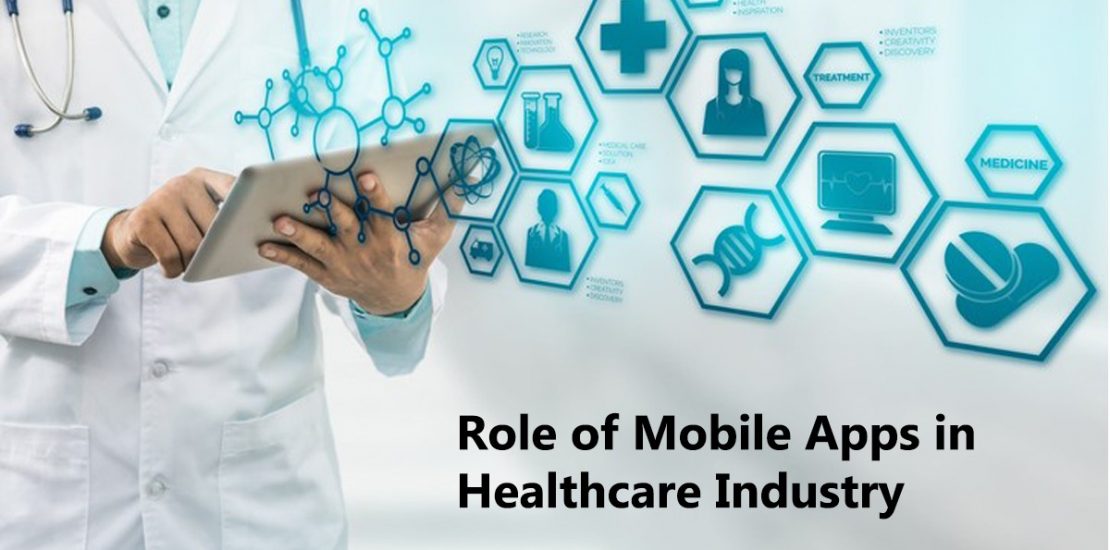 Benefits Of Mobile Apps In the Healthcare Industry
We live in a tech-savvy world where we rely much on technology for each and every necessity. With the latest adoption of technology in common man's life, mobile applications had taken over the conventional ways and have made lives vibrant and productive. Various applications and best practices of mobile apps are widely been adopted throughout various industries. The healthcare industry is one such area that demands regular upgrades and technological innovations. As it is dealing with human lives, it has to be accurate and precise. It is at this point that various mobile applications were developed. Right from booking a doctor's appointment to medical check-ups and consultations, healthcare mobile apps have served our lives better than no before.
This article deals with healthcare mobile applications and their wide range of use cases in the medical industry. We will learn about how the applications of mobile apps pave the way for the betterment of our medical area and healthcare industry.
Enhancing the quality of the healthcare industry
Our lifestyles are changing and so are diseases. To have effective control over that, our system needs to be more productive and error-free. However hard we try, we can't fully get rid of man-made errors and assumptions. Here come mobile applications as an exact alternative for the same. With a high degree of accuracy and enhanced quality, mobile applications are taking the healthcare industry to newer heights. It is helping hospitals and related institutions in imparting the best services.
Streamlined operations and processes
Gone are those days when patients need to wait for hours to get a doctor's appointment. With the arrival of mobile applications, this made history. This is just a single-use case of how mobile applications are transforming the medical industry. There are several mobile apps like medicine delivery apps, ambulance booking apps, medical services apps, etc. to bring the best out of the healthcare industry.
Improved customer service
With the help of mobile applications, hospitals were now able to serve their customers better than ever before. This made them improve their brand value and services, thereby attracting more individuals. Mobile applications played an important role in leaving a pleasant feeling among the patients and their bi-standers leveraging the best application of technology.
Disease diagnosis and improved life expectancy
With the best use case of mobile applications, medical authorities are now able to diagnose diseases. This paved the way for offering the best treatment for the right disease, which resulted in an increase in human life expectancy.
Self-care improvement and awareness
In the event of deadly diseases like CoVid-19 and all, mobile applications built can be used to improve self-care and awareness among the public. The majority of the public are smartphone users and these let authorities in having effective communication. Almost all government bodies are adopting this way.
Uninterrupted medical reports and analysis
After mobile applications were introduced, it was made easy for patients to get in touch with their respective doctors in the form of video and audio calls, real-time report sharing, etc. This, in turn, has transformed the conventional medical systems.
Doctors On-Demand
Mobile apps are available in the market, which connect patients with doctors at any time of the day. This has helped the suspects and their families in availing of top standard treatments and medical care.
Digitalization of the industry
Mobile applications in the healthcare industry have led a revolution in the medical industry which not only benefited the patients but also transformed the lives of medical professionals. With the help of mobile applications, they are now able to deliver unmatched services with hundred percent satisfaction.
Cost-effective treatments
Diagnosis and treatment of diseases are always more costly than a common man can afford. It is at this stage that mobile applications come as a savior for all. Mobile applications followed the pathways of offering the best treatments even to the common man in a cost-effective manner.
Self-check-up and medical aid
Even medical organizations have come up with mobile applications that let patients in doing self checkups and medical aid. These apps can track and monitor real-time healthcare reports and can help patients in getting connected to the right doctors at the right time.
High accessibility for the rural remote areas
Based on the geographies and location features, each area will have remote areas that are hard to access. Mobile applications are a huge blessing for people living in areas of such kind as medical personas can get real-time updates regarding the health conditions of the inhabitants. This can be used to ensure proper treatment for these categories.
Rising demand for medical care mobile applications
As time passes by, we can see a rising demand for healthcare industry mobile applications. Innovations are happening each day and to make it into practice, it demands a top-notch mobile app. Healthcare industries are heavily relying up on top medical mobile application development companies across the globe in making this happen.
Want to build a top-notch medical app for you
Are you a medical professional or institution looking forward to developing a medical mobile app to serve your customers? Do you want a top-notch medical application that meets international standards and guidelines? We have got you covered. DxMinds Innovation Labs Pvt Ltd is a leading digital transformation and medical mobile application development company in India having innovation labs all across the globe. We are a team of experienced professionals for multiple decades in the industry. We have helped several healthcare institutions in scaling up their businesses by developing mobile applications of high quality.
Why DxMinds for developing healthcare and medical mobile applications?
As a digital transformation company, our portfolio is enriched with mobile applications of a wide variety. We have worked with medical clients and have a high degree of client satisfaction rate. Moreover, we are among the very few healthcare app development companies that have worked with local as well as global clients of the same category.
For more information and trade inquiries: info@dxminds.com