DxMinds helped QRiE to build an innovation platform for quick engagement.
Built for:   
 | Industry: Education | Technologies: CodeIgniter, PHP, JavaScript, JQuery | Country: India
QRiE.in is Education contest platform making students prepare for the examination by letting them participate in the hot contest and rewarding them with cool rewards such as prizes. The platform used to motivate students to make study interesting by moving on a competitive era of winning prizes.
The QRiE Founded in 2018 arrived with gamification platform hosted with advanced features that can transform students to engage more through the application. The app consists of contests, messages, insights, and real-time tracking and rewarding with excellent prizes and making the product valuable.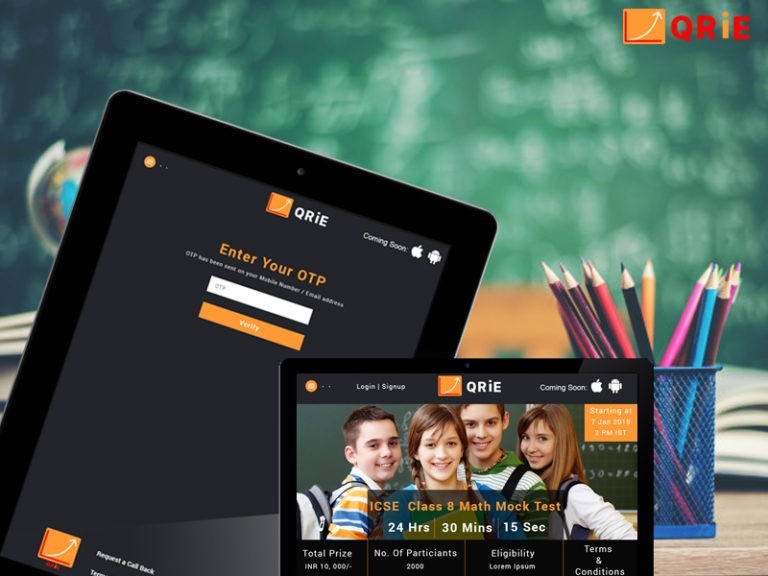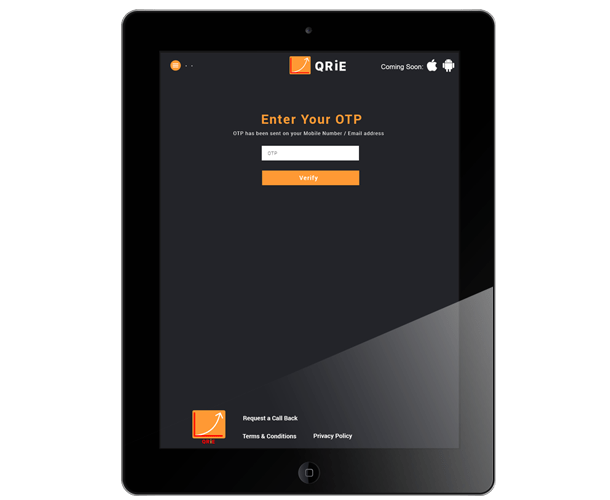 QRiE.in is a private company looking to develop a mobile app for web, Android and iOS platforms. They consulted DxMinds with the objective to implement a digital platform that helps students to meet their prospective on preparing examination and it helps to sustain positive energy on studies. They started out with the idea that student's participation is the main objective and making them engage more within the mobile app with attractive features.
When QRiE.in engaged us for development of apps on various platforms, they explained that they want to develop a rich elements app for web to mobile. Therefore, we took under consideration of their requirements and done research and analysis from our expert team, came with advanced strategies to develop an award winning success.
Our expert team of developer got a clear idea of their objective to deliver responsive mobile apps with advanced functionality that will more attractive t reach more audiences rapidly.
As this platform, need expertise in coding, need to incorporate on many latest tools and technologies. We continuously collaborated with QRiE.in to make the better product as per custom requirements. Our team of expert developers is proficient in developing a digital platform for web, Android and iOS and can identify the new trends on market user preferred from applications.
We coded dynamically to deliver a reliable product; the app is more efficient and easily manageable for admin. On scheduled date, we produced Android app, iOS app, and Web application
DxMinds holds dedicated developers applied agile methodologies to deliver a quality product on schedule time. We build an application as per customer requirements from scratch using the latest UX designs, user-friendly layout and advance features.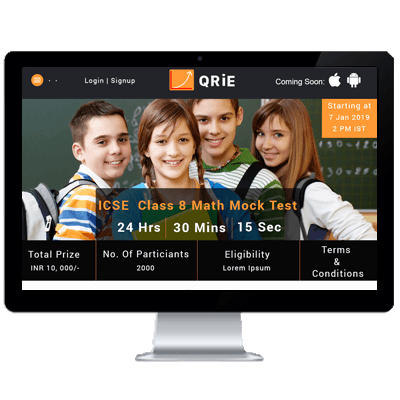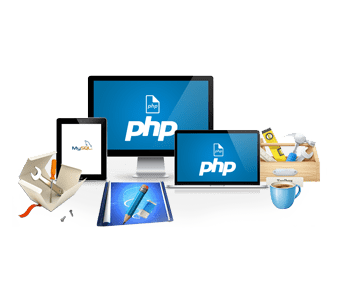 Technology Stack
CodeIgniter
PHP
HTML
CSS
JavaScript
J-Query
My SQL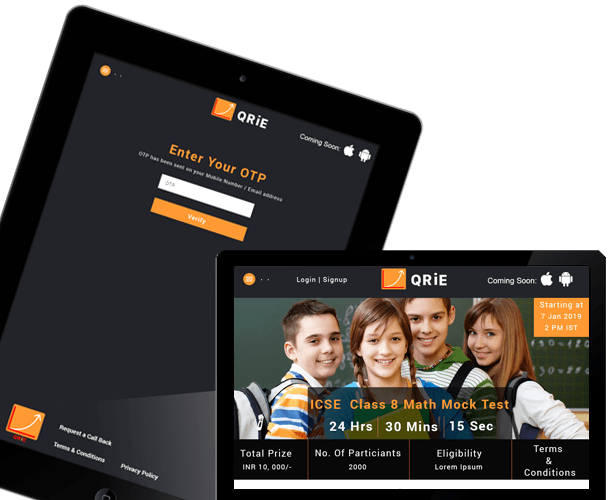 Features Delivered
Simple Registration
OTP Confirmation
Profile Creation
Contest history
Winners Test List
Category wise opportunities
Innovation challenges
Rewards and loyalty points
24×7 Customer Support
Payment Gateway
User Interface
Want to develop an app like QRiE.in?
Reach us through the mail info@dxminds.com , DxMinds can support you to develop a mobile app that we provide new life to your business. We are leading mobile app development company can design any complex project with simple solutions.