October 12, 2022
Posted by:

Admin

Category:

Mobile App Development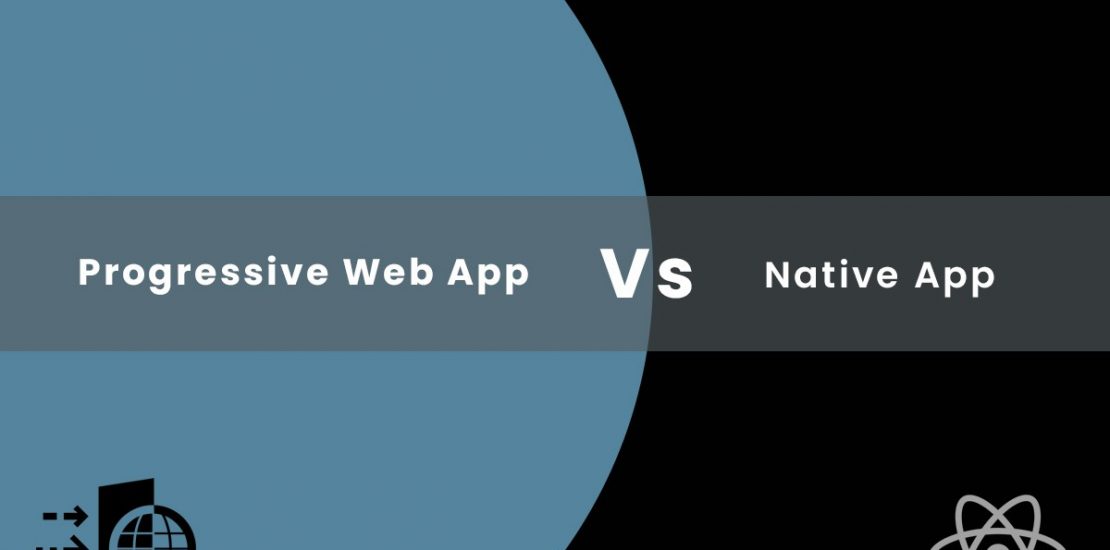 It is clear that statistics and study reports show usage of smartphones are increasing rapidly, as users are spending time with mobiles than desktops and influence many businesses to engage mobile users. As a result, now most of the business holds mobile apps and it becomes an essential tool to produce great customer experience and to deliver great results.
Now mobile apps become an option for many businesses that presents online, when coming to website development there is a chance for advancing the website into web apps. This advancement presented many features for developers to develop highly responsive web apps, which are exactly satisfying for both customers and companies.
Progressive Web Apps
The Progressive web apps is a advanced type of websites that build with combination of modern technologies (APIs) to sense like mobile app for web browser users. This type of web apps is secure, reliable and responsive compare to normal websites. Web apps operates similar like normal WebPages but it added additional features such as PWAs can use in offline mode and push notification sending. Mainly, in the development of PWA following foremost technologies are required; AngularJS. CSS style sheets , images, and Nodejs. PWA is an entire collection of various technologies which are blended together to build a strong and high-speed web app for online business
Benefits of Progressive Web Apps
Acceleration
Developed with advance programming technologies, ability to operate in every browser and fits for every type of screen sizes
Less Data
Progressive web apps need less data space to store essential data on all devices. It has features to free up space for users and can make better performance.
Offline Mode
PWAs have capable to operate and use by users in offline mode, where it helps to engage with users and enhance conversion rate for better business.
SEO friendly
The PWAs load fast less than 2 seconds, better indexing capabilities, and greater experience as it helps to impact on search engine ranking and useful for SEO
Seamless
Business can drive repeated conversions with help of PWAs, as users spend more time on a website and capable can increase income that is created online.
Low Cost
Progressive web apps charge less cost to develop with more extras added features. It is the best option for business peoples to invest less and can generate better ROI.
No ASO
There is no requirement of optimizing web apps for the app store; we can update features in the web process. No restrictions on web, individual will be control of the entire process.
App like
Progressive web apps view and sense like mobile apps, as it includes features navigation and all types of communications. PWAs are more secures can use and can store in browser to view later
Push Notification
Once PWAs downloaded by the user in a web browser then it enables to get push notifications and quick messages, alerts from websites.
Native App
A software program developed with special programming languages such as Swift or Objective-C for iOS platform and Java for the Android platform. This type of application will be more responsive and highly reliable for various devices. The native app enables users to obtain features like camera, contacts without an internet connection.
Native apps are safe, effective and engaging. This function makes users connect with your business and user preferred choice, as most quality and rapid app development companies integrated all the required elements within the mobile app.
Loads Faster
Native apps designed with core coding styles by applying the latest tools and APIs. It consists of more effective and reliable across all devices. It can compile and stored in mobile devices. The speed of app constantly maintained.
Secure
These native apps built with security features of the operating system and developed with languages such as HTML, CSS, and JavaScript, as it enables users to control of their app with their data from spammers.
Scalability
Native app Developers can build a native app by integrating advanced features within it and there is possible to render app with APIs to scale better performance. These native apps allow users to experience the native sense for multi-touch, double tap, and zoom.
Mobile Features
Smartphones arrive with advanced features for users such as camera, geo, and smart touch and microphones. The native app allows users to utilize a camera and all features integrated with mobile devices.
UX/ UI Designs
The users are kind pleased for designs and appearance of the app and expected to experience with a pleasant feel. The Native app development companies can build with attractive UX/UI designs that make users feel natural.
Offline Mode
A native app can perform applications independently without internet connections. It allows users to view all the features integrated seamlessly for all content lives on native apps. It is the greatest advantage of developing native apps that do not need of internet to operate.
Conclusion
Choosing PWA and Native app are two different platforms that need to figure out the features at the back of the applications that fit for your business. The progressive web app can manage all features and sense like a mobile app for users. PWAs can integrate everything to exist application with business strategies and objectives.
The selection of both native app and PWAs can decided with business type and their objectives of services provided. There are still many things to consider decide which app is best for your business such as target audience, user's choices, marketing goals, etc. The main thing to consider about choosing PWA and Native app is about their features, performance etc.
If you are looking top progressive web app development company and top Native app development company, DxMInds is one of the leading app development company can build a strong application for you.
Send us your requirements info@dxminds.com if you are looking for reliable mobile app Development Company in India, USA, Australia and UAE