Top Node JS Development Company in Bangalore, India
Node.js is an open source and cross-platform process for developing web applications. It is executing capable JavaScript on a server. It renders computing and event-driven APIs. It is powered by Google chrome and operates on the back-end of the frame. It gets the equivalent runtime as in Google Chrome to perform JavaScript in the front-end. It is one of the fastest and dynamic server run-time comparing to latest JavaScript and it allows removing errors in front-end and back-end having with default feature of debugging. At present days, Node.js development services are becoming a trend for developers to write code easier, and create APIs and to build web applications.
DxMinds has emerged as one of the top-rated Node.JS application development companies in Bangalore, Mumbai India. If you are in serious about your company to expand in growth and demand of applications that performed a lot of protection and safety to carry real time the Node.JS building is the valid technology to extend your demands.
Advantages of Node.js for your Enterprise
js is an open source platform and drives the community spreads extensively. It principally benefits your industry to produce many great models for the enterprise.
The Node.js applications are one of the successful applications between in the business; it is the greatest technology to advance server-side customers' demands.
js accepts JavaScript in the back end and it is very fast and secure to execute because it is powered by Google chrome.
It helps to increase the business demands by enhancing the productivity level with less employees and which leads to increased business profit.
Essentially, it will give better performance as compared to other server-side, and helps to remove you unnecessary time to perform code.
With NodeJS at your performance, your web apps deliver higher acceleration and excellent execution
Offering various services like remodeling database, web connections, and data systems is simple. Google Chrome's V8 provides lines to run at a fulmination speed.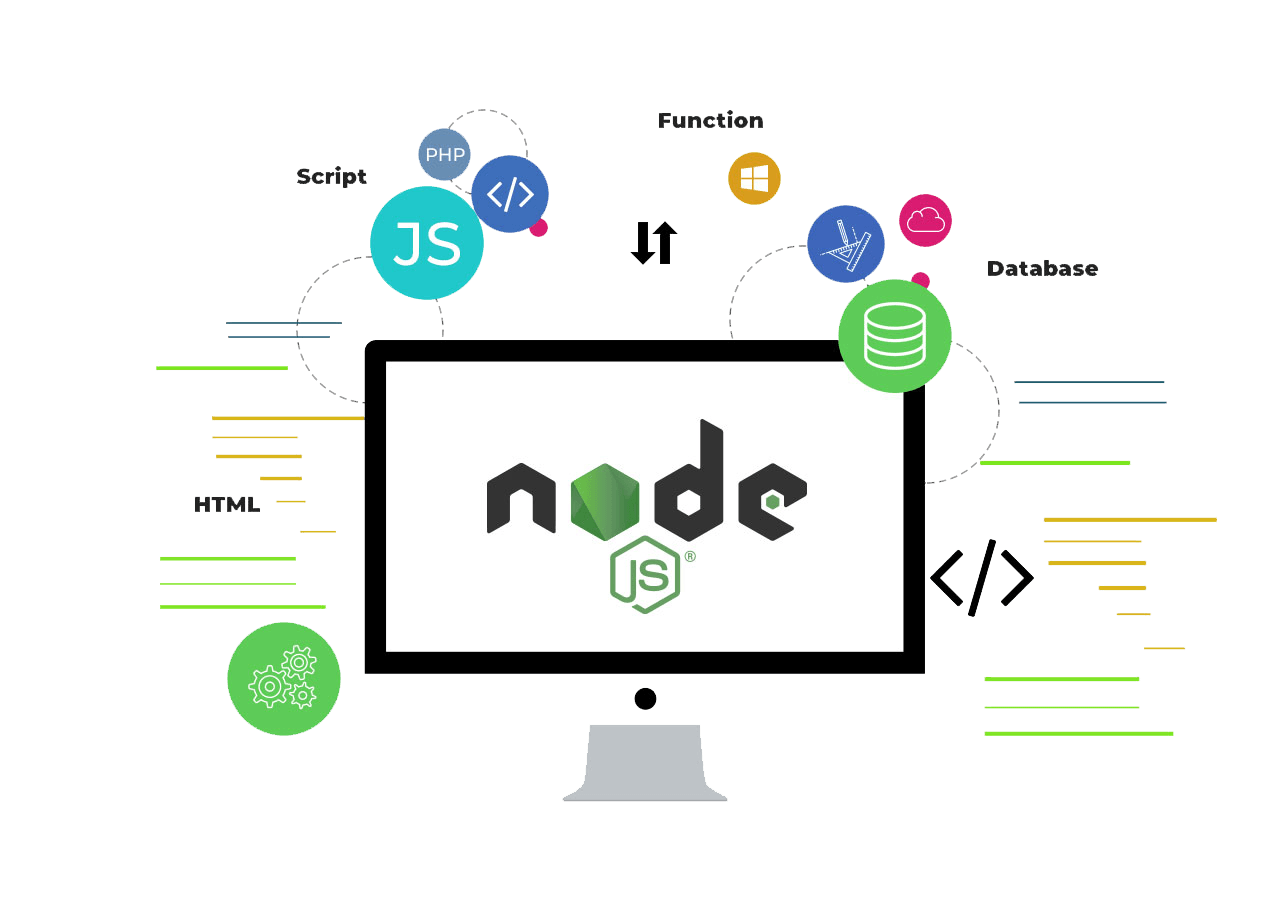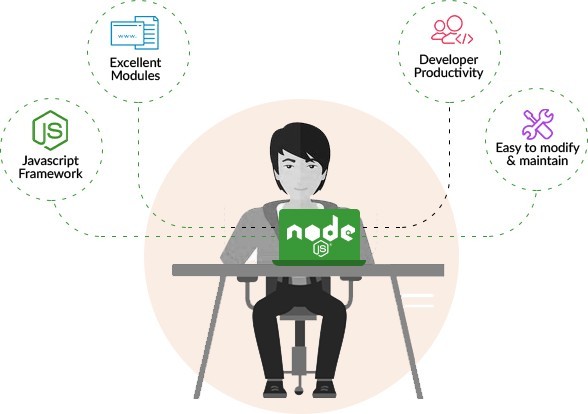 Why DxMinds Technologies?
Advanced Technologies and High Standards
Strong Quality Measures
Smooth processes
Standard Transparency
Friendly communication
24*7 support
Safe Development Process
Blended Infrastructure
DxMinds – Node.js Development Company Services
Node.js development to build lightweight, extendable and secure applications.
Node.js Mobile Apps Development
Real-time Apps Development
Node.js Web Apps Development
Node.js API Development
Customized Node.js App Development
Node.js Packages Development