October 10, 2022
Posted by:

Admin

Category:

Internet of Things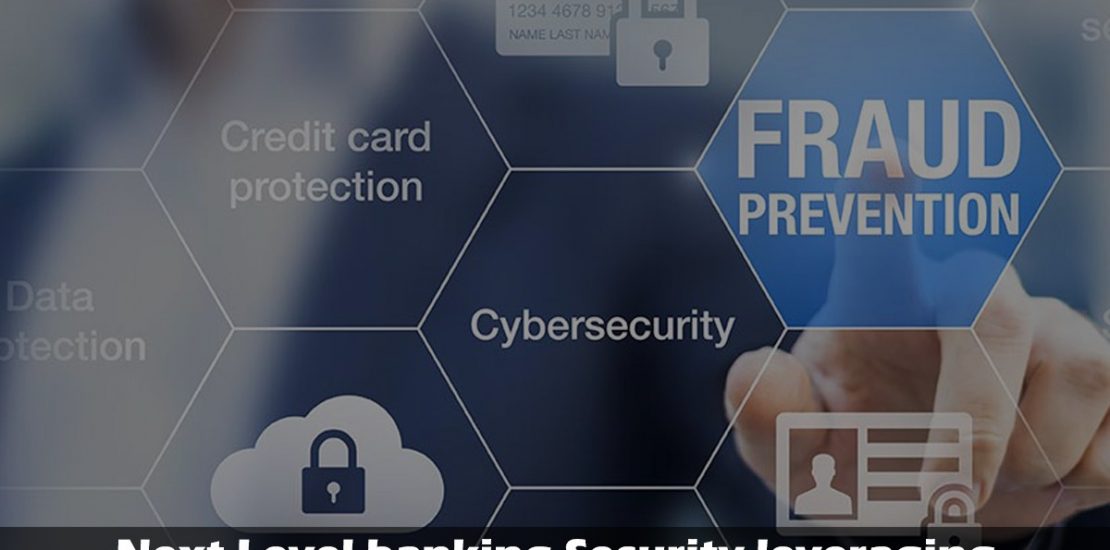 Next Level Banking Security – Integrating IoT Systems
The banking industry is marked as one of the most sensitive industries in the world as it deals with finance. Utmost care has to be given to this industry to deliver impeccable customer service. Even a minute error can charge high for banks. The best use cases and practices of technology application over the years have brought huge transparency in banking procedures.
Curating highly secure transactions and enhanced operational flow at the ATM counters was one of the challenging aspects in the banking sector. There existed tens and hundreds of loopholes in the security side of ATMs. This had created not-so-small headaches for the banking institutions as ATM frauds are causing millions and billions of dollars each year.
In this article, we are going to have a detailed study on the application of technology, especially the Internet of Things (IoT) at the ATM counters and how it is streamlining day-to-day ATM operations.
Let's get started!
· Application of IoT in ATM security and maintenance
The best application of IoT in the banking sector has resulted in an enhanced ATM security and maintenance system. With sensors such as smoke sensors, temperature sensors, light sensors, and several other sensors an effective system that enhances the ATM security has been developed. This not only helps the customers in staying safe but protects the ATM counters from thieves and robbers.
· IoT in user Verification and card reading
RFID sensors and USB cameras are deployed at the ATM counters to retina scan and verify customer identity. It is also used to verify the ATM cards as well. This is a boon for customers and helps them stay safe from misuse of their ATM cards without concern.
· Enhanced face detection system leveraging IoT
Facial features stored using local binary patterns are recalled when a person steps into an ATM counter. It is incomplete without the application of IoT in it. The purpose of doing so is to boost security within the ATM counters by detecting frontal images. In case found any fraudulent activities, the card will be blocked and start alarming.
· Fingerprint scanner to enhance security at an ATM counter
We already discussed security enhancements leveraging various features and here comes the other one. By scanning fingerprints and crosschecking them with the one present in the database, the system will be able to identify the genuine person. IoT-integrated systems of this kind help customers in saving their hard-earned money.
· ATM cloud monitoring system using IoT
Sensors integrated into the ATM counters are integrated into the cloud system by the best usage of IoT systems. Sensors help the ATM from robbery. For example, the vibration sensors integrated will detect threshold vibration when the robber tries to break into the ATM. The doors are closed automatically and information will be sent to concerned authorities.
· IoT smart security surveillance system
IoT has taken full control of ATM counter security and its efficiency is much higher than human security guards. The IoT smart security system offers end-to-end security by diminishing the chances of ATM attacks to zero.
Benefits of integrating IoT solutions in ATM counters
1. Enhanced security
IoT technology solutions add more security while carrying out transactions.
2. Boosts authenticity
One has to be several checkpoints like facial recognition, fingerprint recognition, retina scan, etc. while withdrawing cash from ATM counters. This nullifies the chances of fraudulent activities thereby enhancing the authenticity of the bank and banking systems.
3. Hassle-free experience
Although technology seems to be complex when heard, the system is intended to offer seamless ways of customer experience. One can withdraw cash from the ATM anywhere across the globe with the same easiness at his home place.
4. Cost-effective
In the long run, one can find that the IoT security systems for ATM counters are highly cost-effective compared to conventional ways. These systems are widely been adopted by both private and government banks.
Machine Learning along with IoT for the betterment of ATM counters
Machine learning, popularly known as ML, one of the most advanced programming languages is made use of along with IoT to deliver top-notch services and experiences for the customers while banking. Programs are created to handle and manage IoT hardware. The main reason behind the application of Machine Learning is that it keeps improving itself by self-learning. It can be pretty much useful, especially in a use case like this. Various algorithms of Machine Learning are highly effective and scalable. It is no doubt that it leverages technology through its best practices and use cases.
Looking forward to implementing these solutions?
Are you a banking agency or financial institution looking forward to developing the aforementioned solutions and products for your domain? Don't know how to get connected with the right agency? Don't worry…we have got you covered. With decades of industry experience and expertise in creating cutthroat technology, DxMinds Innovation Labs, a leading digital transformation and mobile app development company in India are helping banking institutions in developing top-notch IoT solutions to enhance safety and customer experience.
DxMinds Innovation Labs for developing IoT-enabled security solutions
As the pioneers among quality IoT service providers, we always think a step forward, which we believe is mandatory in this tech-savvy world. We are rich with resources like access to the latest technologies, the best talents in the industry, and a high degree of professional ethics. We help you skyrocket your revenue by building customized IoT products and solutions. All of our solutions are highly scalable and trustworthy.
Why DxMinds Innovation Labs?
· Fastest growing digital transformation and IoT Development Company having roots all across the globe
The dedicated and challenging team
Cutthroat technology and innovative solutions
On-time delivery
100% customer satisfaction
Robust and scalable solution
Highly customizable retrofit solutions
Connect with us
Feel free to get connected with us in case you need any clarifications or details on how the IoT security system can offer you a fruitful business. For more details, drop a mail to us. Email: info@dxminds.com