Mean Stack Development Company in India
DxMinds is evolving as the best Mean Stack Development Companies in India and is also been serving companies all across the world. We have proven our expertise in the app development sector several times and with appreciable competencies in Mean stack technologies and frameworks. To bring a noticeable transformation to your business strategies and achieve the business goals, get hitched with our professionals making it a gateway for your spectacular app development. We have top professionals in our team well-versed with the latest technology and well-equipped with the recent market trends. Our professionals understand the importance of your business plans for your success and hence ensure making a perfect blend of all major attributes to serve you with robust, scalable, and attractive websites and apps.
MEAN Stack is a combination of four major technologies that are ruling today's IT sector, i.e. MongoDB, ExpressJS, Angular JS, and Node JS. Our experts hold the upper hand on all the technologies and are capable of developing high-end apps on the minimum possible budget.
Get the assistance of the best MEAN Stack Development Company in India
We have been serving businesses across various industries for more than a decade and have been recognized as the best Mean stack development service Provider Company in India. The professionals housed in our team are highly experienced and have worked with top brands to assist them in cross-platform app development. With years of experience, we help you develop interactive and complex applications. We are committed to delivering the most spectacular and high-end products for our worldwide customers. Our professionals serve you with the most customized solutions perfectly developed right from scratch to cater to your business requirements.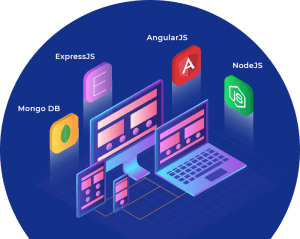 Services offered by our top professionals:
Development
We help you develop the most robust, scalable, and high-end products using MEAN stack technology. Whatever is your requirement, or whatever be your business industry, we are ready to cater to you with the best development solutions.
Consulting
If you have any doubts about the technology or app development, you can consult our experts. We have top professionals in our team who are well-familiar with the market trends, and requirements, and also are well-known with future demands. Hence, we can help you to figure out a solution that is capable of catering to your present as well as futuristic business requirements.
Migration to MEAN stack
If you are willing to scale up the power of your applications, then our professionals are always at your assistance. Our top developers in India help you in migrating your existing solution by keeping each of its features intact and unaltered.
Performance support
Do you need a technology partner who can assist you throughout the development procedure to enhance your business performance? We are here to spike your performance up with a top-notch solution.
Deployment assistance
Does the deployment of your app seems a tough job and you are seeking prolific assistance? Our experts assist you to deploy your apps with great ease and also help you to make it a big launch with a wider visibility option.
Maintenance
To keep your apps up-to-date and scale up the performance with the rapidly growing pace of this technological world, our experts are here to assist you to maintain your apps and keep them dynamic and robust.
Types of apps developed by our proficient team:
Web and mobile apps
For the highest performing web and mobile applications, our professionals use MEAN stack to make it cost-effective and robust
Enterprise applications
Synchronize your business activities with accelerated performance. Our professionals assist you to incorporate the power of the MEAN stack in your business to streamline various operations for enhanced productivity.
Ecommerce solutions
Taking your product-based business is now much easier and affordable too with the influential Mean stack technology. We help you to develop responsive and secure e-commerce web solutions.
What establishes us as one of the leading MEAN stack development companies in India?
We help you in establishing your footprints in the digital world expediting your business expansion. We have been crowned as one of the best Mean Stack development companies in India and the attributes we have followed and are still following to reach and maintain our excellence are listed below:
Upper hand on coding: Our professionals are well-versed with each technology employed in the MEAN stack and have gained deep-rooted knowledge in developing magnificent apps.
Customized solution: We work to bring value to your business to scale up your business operations and help you reach faster to your objective. Your business objective is the basic trait based on which we strategize your app development. We serve a completely customized solution that compliments your business operations.
Experienced professionals: We have the biggest talent pools hand-picked after tough and rigorous interview levels ensuring in-house only better out of best options.
Rapid development: We deploy the most proven strategies and tools that enable us to develop the app rapidly. Our professionals are well-versed in the libraries and frameworks that speed up the development and aid you with a quick development solution.
Cost-effective: The use of the latest tools and technologies helps us to cut down the unexpected cost of app development which makes us the most preferred option for both big established companies and also start-ups making it an affordable option for them.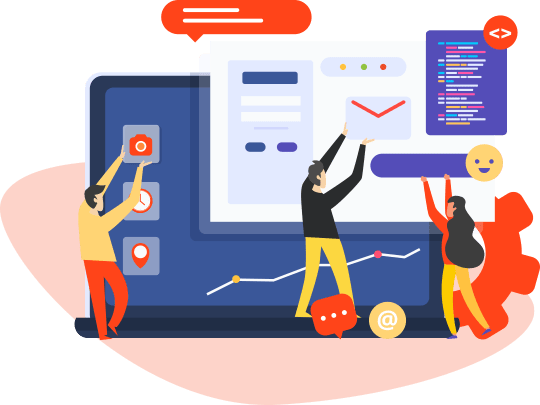 Why choose MEAN Stack technology for app development?
For choosing MEAN stack technology, there are a plethora of reasons but the major one that tempts most of the developers to choose it for developing dynamic, futuristic, and scalable apps are listed below:
The basic programming language used in MEAN stack technology is JavaScript. Hence no need to learn a new programming language for the front as well as back-end development.
MEAN stack technology is comprised of MongoDB and Node JS that helps the developer to counter the security issues and address them much more effectively making the app flawless even while facing heavy traffic.
The NoSQL feature of MEAN stack technology helps the developer to modify the data layer of an app without facing any type of migration issues.
Being open-source, the app development with MEAN stack becomes easier and affordable too.
MongoDB uses cloud technology to help the developer to save time and cost too. It helps the developer to use the same code for various platforms.
The functioning of Node JS is faster and with MEAN stack it is deployed with the fastest architecture delivering excellent performance.
Why DxMinds is the right partner for your app development?
Transparency with the clients
Experienced developers and well-versed with MEAN stack technology
Clear project management
Flexible engagement models
24*7 expert support
Dedicated resources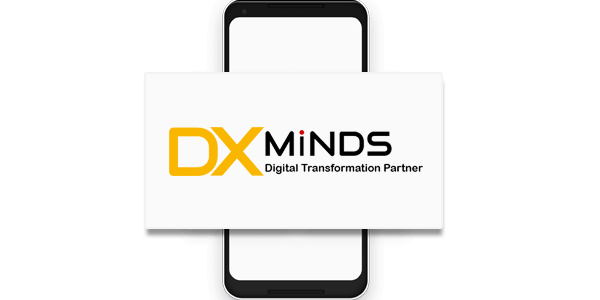 Would you like to speak to one of our customer success executive over the phone? Just submit your details and we'll be in touch shortly. You can also email us if you would prefer.
Our resource hiring models
Offshore development center
Setting up an offshore development center is an easy task now. We assist you to hire a team of professionals without investing much capital and time for recruitment. We have the best talent pool that cares capable of catering to all types of business requirements based on any technology. We take care of your end-to-end recruitment services but you will also have a complete hold over your team without any hassles.
Build operate and transfer
To get an app developed hassle-free you can opt for our build-operate-and-transfer model. This model is divided into three phases. The first phase is comprised of app development in which our developers build an app based on your requirement. The second phase is testing the operations of the developed app in which our expert testing team tests each functionality and feature. The last phase is transferring the final product to the client with each credential based on the pre-agreed terms and conditions.
Turnkey Co-owned Project
Under this hiring model, the cost of the project is pre-decided. This is also called a fixed-cost model for which both parties agree upon the same costing terms and conditions. In this model, we offer highly talented resources based on the fixed hourly and monthly cost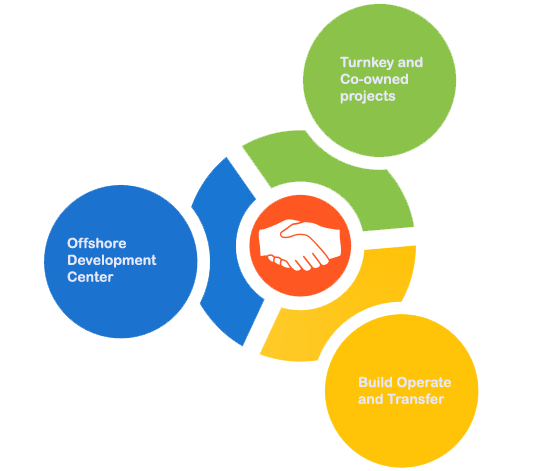 Frequently Asked Questions
Our developers are highly skilled and have vast experience in developing apps ensuring the quality of codes. Each code developed for a unit of the app is been tested under tight control and real-time environmental measures. We are dedicated to serving you the highest quality solution.
The cost of Mean stack development varies based on the team you are choosing for your app development. The cost of a Mean stack developer ranges from $15-$18 per hour. We at DxMinds, ensure the most affordable app development solutions customized based on your requirements.
Our experts suggest using the MEAN stack for the development of the most scalable, robust, and dynamic mobile and web app development. It is open-source which makes the development cost-effective and the best blend of technologies makes the app secure and highest performing too.
Get a Free Quote Now


Have an App idea? Just submit your contact details and one of our expert will call you shortly. You can also email us your requirement if you prefer. Your App idea and contact details will be kept confidential.