February 12, 2021
Posted by:

Admin

Category:

Awards & Certification, News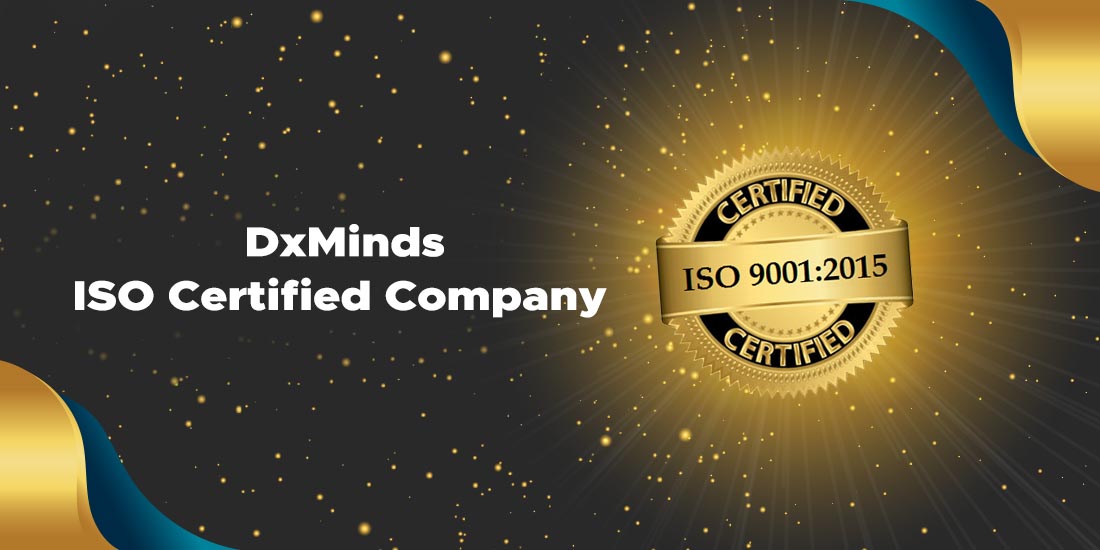 California, USA: The international organization for standardization has honored DxMinds Technologies with an ISO 9001: 2015 certifications as an appreciation for the continued dedication and quality of the services delivered. DxMinds is one of the top product engineering and digital transformation agency having its clientele spread across the globe.
ISO 9001: 2015 is a global standard quality management system that acts as a powerful tool for optimizing business processes. With ISO 9001: 2015 certification onboard businesses across the globe can monitor and iterate business processes for the betterment. By having an ISO 9001:2015, DxMinds Technologies have proved to be an organization that effectively exhibited the ability to consistently provide products and services that meet customer and applicable statutory and regulatory requirements. In addition, DxMinds have effectively optimized the entire system to enhance the customer satisfaction rate, including the continuous process improvement system and the assurance of conformity to customer and applicable statutory and regulatory requirements.
The certification of ISO 9002: 2015 comes with a wide array of proven advantages. The entire business process is documented with a systematic operating procedure to meet a quality management system with employees having end-to-end awareness of the entire processes. For customers, this helps to avail of services that are highly optimized in nature. Being an internationally acclaimed quality management system, the quality guidelines of ISO 9001 certifications help businesses identify scraps at the earliest so that they can adopt relevant measures to address and successfully tackle them. This results in breaking down the project cost to a very extend. The end to end guidelines of ISO 9001:2015 guidelines pivots around customer satisfaction and is more customer-centric. This prompts organizations to land upon what exactly the customers are looking forward to having. This enhances the go-to-market strategies and the buyer experience.
"With recognition comes more responsibilities and now being an ISO 9001:2015 product engineering company, we are humbled to swear an oath to serve our customers in the most precise manner, better than ever before"- Mr. Bhabani Sankar Jena, Group CEO of DxMinds Technologies commented. "DxMinds focuses on pivoting around customer requirements and our technology first approaches are ramping up businesses beyond industries". Mr. Bhabani added.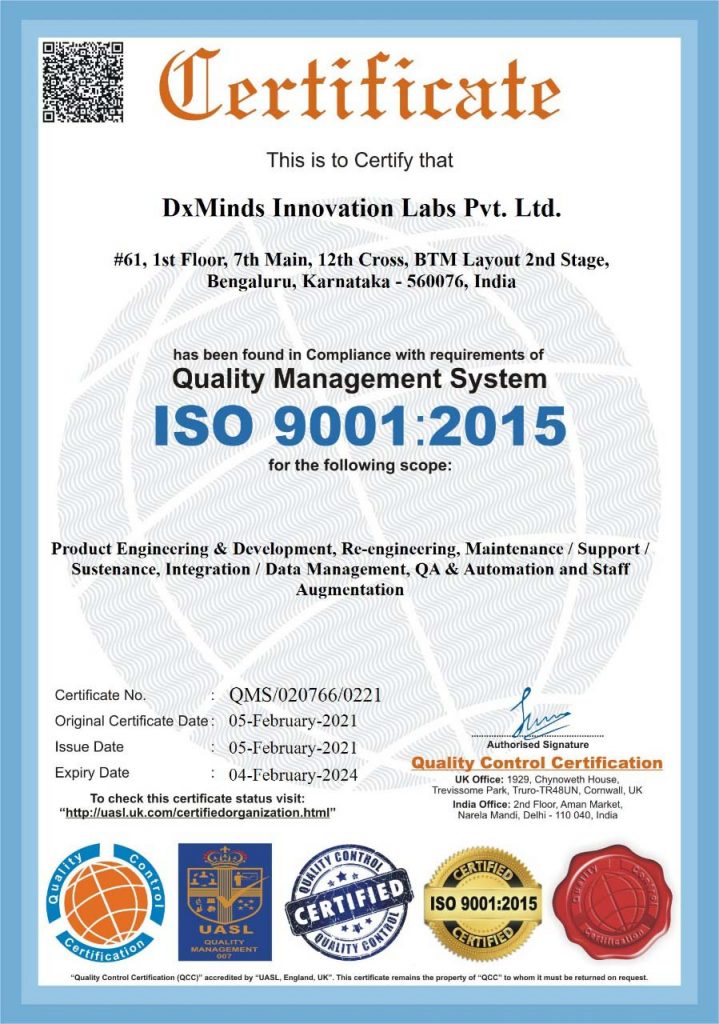 About DxMinds Technologies
DxMinds Technologies is positioned among the top product engineering and digital transformation company that helps transform businesses in a digital manner. Team DxMinds comprises of profound technologists who come with relevant industry authority and hands-on experience. DxMinds was in the limelight by offering a wide array of digital solutions for businesses amid the Covid-19 lockdown days.
Experts are Just a Click Away
Popular Posts: