February 23, 2021
Posted by:

Admin

Category:

Blockchain Development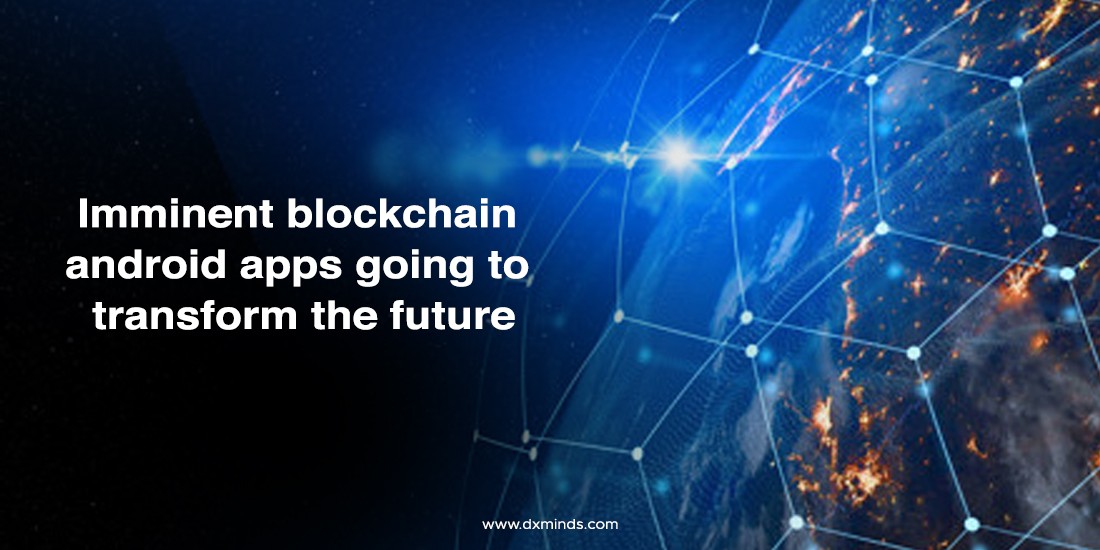 The number of active participants in the Blockchain space has skyrocketed like anything in the last couple of years. The trend is still up and is expected to reach various verticals than ever before. Blockchain technology investments are expected to have a huge surge of about 13.5% billion in the decades to come.
Global organizations are betting on Blockchain Technology as blockchain mobile applications help them stay on track. Blockchain technology helps organizations to keep their business off from all hassles and bustles. Businesses are investing tens of hundreds of millions to land upon the perfect blockchain app that best fits their requirements and organizational use cases.
Over the years, Blockchain technology has turned out in becoming the key driving factor of innovation and has gained huge traction with institutions adopting and experimenting with it on various grounds. Organizations ranging from micro, medium, small, and even global fortune companies are active beneficiaries of this state-of-the-art technology.
Blockchain mobile applications are trending
These days, mobile applications that are built on top of blockchain technology are gaining huge traction both at the national as well as global levels. With blockchain-enabled mobile applications onboard, businesses are capable of capturing new skies, with their day-to-day operations scaling to various verticals. Blockchain technology is a boon for mobile app developers as it comes up with a wide array of features and diversified use cases.
Why blockchain is a perfect pie for mobile app development?
Blockchain app developers across the globe are deriving out the best equations that go parallel to the user requirements as the technology is gaining huge momentum. So what makes blockchain the best fit when it comes to developing futuristic mobile applications? Well, let us see what these factors are in detail.
Blockchain technology is highly transparent and makes the entire app development process seamless
The blockchain technology as such is highly accurate and consistent. This has resulted in having more endorsers for the same.
Users can carry out instant transactions despite any other external factors or circumstances.
The chances for blockchain-enabled mobile applications to get hacked is nil to negligible. This makes it highly safe and secure.
Blockchain technology is decentralized meaning there is no centralized authority to control it. The entire power and the authority rely on the hands of the user himself.
Blockchain technology enables safe and secure P2P transactions by eliminating intermediaries
Speak to The Expert
Top free of cost blockchain mobile applications in 2021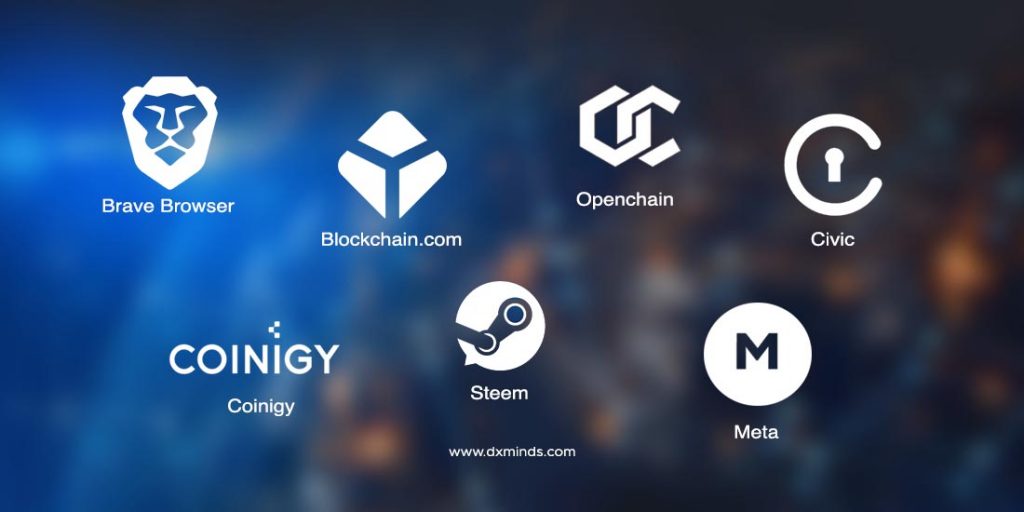 Brave browser
Brave is a blockchain-enabled browser for web and mobile devices that allows users to have a faster, safer, and private browsing experience. Brave comes with a wide array of advantages and pivots around user privacy. Unlike any other browsers, brave extends the opportunity for its customers to block and ban ads that have been displayed based on their search history. The brave browser comes with a high level of encryption and its servers cannot interfere with user's browsing data. It's 2x faster than the fastest browser that exists and gives its token named Basic Attention Token as a reward for the users. Let us see what the major advantages of Brave browser are.
In-built features to block advertisements
Prevents battery draining
Less data consumption
Private browsing experience
Faster and reliable
Zero tracking of user data
Blockchain.com
Blockchain.com is one of the most popular mobile applications that serve hundreds of thousands of global investors trading in cryptocurrencies like Bitcoin, Ethereum, etc. Blockchain is a perfect gateway for investors to land upon their favorite cryptocurrencies. With blockchain.com mobile app, users can swap, stake, store, and trade cryptocurrencies based on their interest. This mobile app has gained huge hype in almost all of the progressive nations with its user base growing at a rapid pace. The app allows its users to create custodial as well as non-custodial wallets and has around 63M wallets created to date. Since it's built on top of blockchain technology, it possesses features and advantages that are highly optimized.
Seamless trading of cryptocurrencies like Bitcoin, Ethereum, etc.
Delivering best in class user experience
High-level security encryption
Two-factor authentication enabled
Private Keys to enhance individual dominance over their wallet
Enhanced safety and free from bad actors
Openchain
Being an open-source ledger technology, Openchain allows institutions to issue and manage digital assets such as cryptocurrencies in a robust, scalable, and secure way. Openchain comes with a dynamic signature feature meaning, the user needs to provide multiple signatures and private keys to get the required permission granted. The Openchain server has a public HTTP API that makes it callable by any programs that are capable of making HTTP calls. Let us now see the features and advantages of Openchain.
Possess a high degree of scalability
Quick payment approval and processing
Zero mining fee
Comes with close loop ledger
Transparent transactions
Decentralized
Civic
Civic mobile application lets the users securely store and leverage their digital identity, currencies, etc. The app offers Civic identity features with which users only need to prove their identity once with trusted partners and that identity can be used across multiple use cases and scenarios without iterating the process. A highly secured civic wallet comes with a 1M USD cryptocurrency protection guarantee that lets users store their virtual assets with a high degree of confidence. Let us now have a look into the advantages offered by the Civic app.
One time verification and everything is good to go
Private key management based on identity
Safe storage of assets
Coinigy
Coiningy is one of the most comprehensive cryptocurrency trading and portfolio management tool. The app supply users with real-time market data and charts and has become a prominent player in the space. With its API, the Coinigy app allows users to connect with various exchanges and wallets and help them automatically import their portfolio in a hassle-free manner. Since its built leveraging blockchain technology it offers end-to-end security and transparency. Let us see some of the features and advantages offered by the Coinigy app.
Real-time crypto news and updates
Highly customizable user interface
Easy setup process across all devices
Enhanced security
BitExchange
BitExchange provides users with anything and everything that help them start a cryptocurrency exchange from the scratch, that too in the most productive manner. The prime factor that determines the success of a cryptocurrency exchange is the security it upholds and when it comes to building an instant cryptocurrency exchange leveraging BitExchange, the users need not worry about security at all. Just as any other crypto exchanges, users can have multiple features integrated into the exchanges they are building. Let us have a brief look at the features offered by BitExchange.
Atomic Swaps
Liquidity Management
Hot and cold wallets
P2P Transactions
Most secure crypto trading script
Modular and secure design
Steem
Steem is a mobile app that carries out end-to-end communication with the steem blockchain. Steem is a social media kind of mobile app, which helps the users in gaining rewards in the form of its native token or cryptocurrency. The app also acts as a platform to give tips as it allows users to tip the contents they like the most.
Acts like a social media, based out on blockchain technology
Fast, secure, and transparent mode of transactions
Global acceptance
Scalable and convenient
Decentralized
Higher rate of transactions per second
Trustworthy ways of achieving consensus
Final notes We have briefly seen the top blockchain apps that are trending like anything in 2021. Being such a futuristic area of focus, blockchain mobile app development will become so common in the years to come. To ramp up with the requirement, top blockchain app developers like DxMinds technologies are carrying out high-level experiments to explore the unexplored domains of blockchain mobile app development. In a nutshell, we can say that the real-life applications of blockchain mobile application is meant to stay here for decades and are capable of transforming the future generations.
Experts are Just a Click Away
Popular Posts: