October 10, 2022
Posted by:

Admin

Category:

Famous App Analysis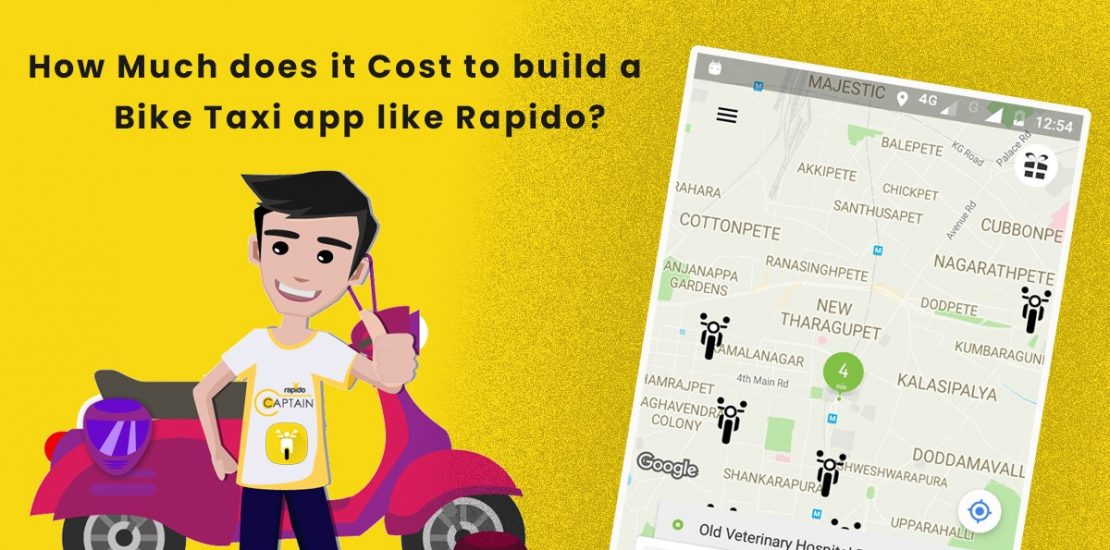 Taxi Booking App Development Cost
Taxi aggregators were able to make it big right after the arrival of online taxi booking mobile applications. The business idea went like wildfire and hundreds and thousands have adopted it customized it and executed it to touch the lives of millions and billions of people across the globe.
With the level shift of the mode of taxi booking, gone are those days were a user has to suffer all the hassles and bustles to get a taxi right in front of them. Technology with its widespread wings has taken all the existing businesses to newer heights, including the taxi booking industry. It has helped them to skyrocket their sales and revenues.
For a user, technology has given him more freedom and convenience and has brought more flexibility and transparency in their day-to-day commutation process. Taxi booking applications have enhanced his ability to hire and ride a taxi from any part of the globe at any time of the day. It provided its users with a schedule and books their rides in advance.
For an entrepreneur, the idea of an online taxi-booking app is next to being exposed to a wider area of opportunities. Online taxi booking app helped them in successfully running a taxi booking business hassle-free, managing and coordinating riders, drivers and various other days to day activities rather than running it brick-and-mortar.
As many business owners and aspiring entrepreneurs are coming up to the mainstream expressing their interest to set up an online taxi business and want to know its app development cost, but many of them are having limited knowledge on the same. As it requires tons and tons of research to set up an online taxi business considering the nitty-gritty aspects of it, we, DxMinds Innovation Labs, the leading taxi booking app Development Company, thought of doing the same on behalf of you.
Through this article, we intend to cover all the aspects and make you aware of the factors that need to be taken into account before developing a taxi booking app and how much will it cost you to set up an online taxi-booking app. So let us dive deep into that.
Features of a Taxi Booking App Development
Even though we call it a taxi-booking app, it comes in three. One for the user to book his ride, other for the driver to connect with the user and one admin panel to have a control on top of all activities. First, let us see what the main features of the user end app are.
Sign In/Sign Up
Leveraging their various social media accounts like Facebook, Twitter, etc or by using their mail account a user can go for registering an account on a taxi booking app platform. Even the mobile numbers with the help of an OTP can be used for the same to happen.
Location Access
Access to user location plays a crucial role in setting up an online business. User needs to provide his/ her location for the driver to access their pick up and drop destinations.
User Profile
A user profile is a private space for a user to change his username, passwords, and any other personal details.
DashBoard
The dashboard gives access to a user to various features like choosing their pick up locations, locating their drop points, and various other features.
Booking Confirmation
A confirmation of the booking has to be done from the user's end for his ride to get assured. It comes as a click of a button
Advance Booking
Every taxi-booking app lets this feature of booking to its users, leveraging which he or she can book their ride on a scheduled date and time.
Driver Location Live Tracking
This feature of tracing driver location gives the user details about his estimated time of arrival with real-time records of accomplishment.
Reviews and Ratings
A user can give a rating to his riding experience with a particular driver on a scale of one to five stars.
Payment Gateway
Many of the taxi-booking apps come with an in-app wallet, recharging on which they can make direct payments. Users can also make use of their debit/ credit cards or cash payment as well.
Personal/ Business rides
Online taxi aggregators provide users two ways to billing their ride. It can be either business or personal. Users can choose the one based on their mode of ride.
Safety Alerts
Any issues that threaten the safety of a rider can be reported using a one-tap safety notification provided in the app. Users can make use of this feature whenever necessary.
Various features possessed by the driver end app are:
Sign In/ Sign Up
Just like the users, a driver also has to create an account with a ride-hailing app. He can log in to the platform leveraging the user name and password associated.
New Ride Notification
Whenever a rider books a ride, drivers in the appropriate locality will be notified.
Accept/ Reject Rides
Before the notification, a rider can either accept the ride or reject it based on the scenario.
Map Navigation
After the successful boarding of a user, the driver will be provided with the route map to the destination. Most convenient and traffic-less areas will be shown.
Rider Ratings
The drivers also need to rate the customers based on their behavior throughout the ride. This helps them in creating a perfect customer database.
Admin panel hosts these features and they are:
Unique control Panel and Dashboard
The unique dashboard gives admin the privileges to have their hand on top of each activity. With the dashboard, they can have access to the details of the ride, total rides based on several filters, total earning, etc.
User Management
Based on various factors, admins can effectively manage users leveraging several features provided by the user management menu.
Inventory Management
Inventory management lets them in having detailed knowledge about vehicles and related gadgets.
Ride Management
Ride management lets them in making relevant alterations throughout the ride.
Cost to develop an online taxi-booking app
The cost of booking an online taxi app like Uber, Ola, FreeNow, Bird, etc varies with different factors. However, an app with the very basic features cost you around USD 10,000 to USD 50,000. The other factors determining the app development cost are app platforms, app size, technologies used, etc.
Best Taxi App Development Company
DxMinds Innovation Lab, a leading online taxi app development company offers entrepreneurs with high-end taxi app development solutions at economical budgets with the latest technologies integrated in the least time possible.
For more details and trade inquiries: info@dxminds.com