April 16, 2020
Posted by:

Admin

Category:

Famous App Analysis, Software Development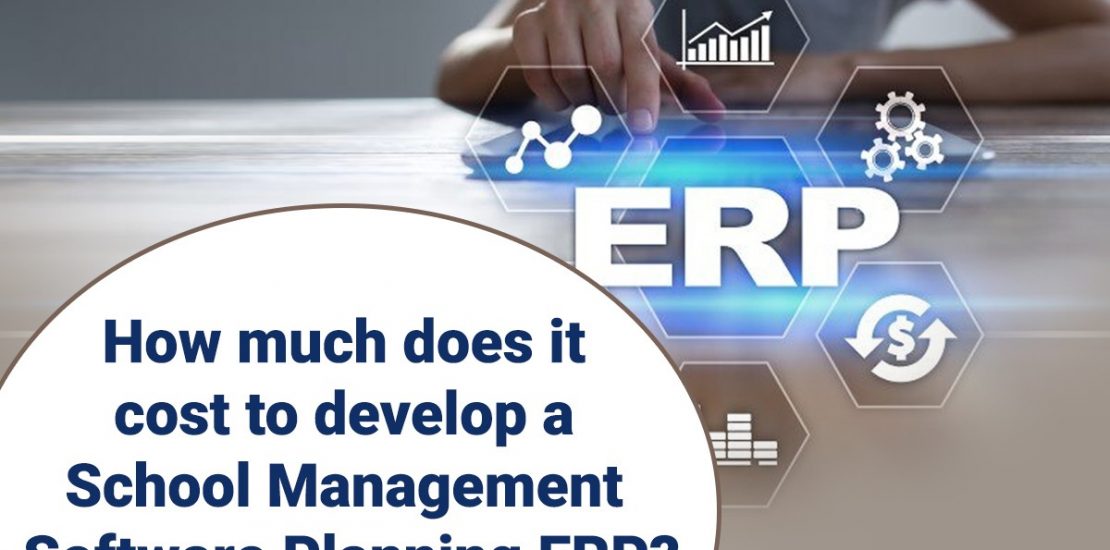 School Management Software Development Cost & Features
Technology is playing a key role in digitalizing domains across various levels regardless of its industries and application. Digitalization has transformed entire landscapes of our ecosystem and is standing or its advancement and betterment. All of the conventional ways that existed have been disrupted paving the way for technology. It streamlines the entire process that has been existing here for a long period thus improving operational efficiency and productivity. Technology has enhanced the transparency of the system as a whole.
In this article, we are going to see the best application of technology that gets integrated into the conventional frameworks of the school management system where it has level shifted the entire process and made it seamless eliminating all the hassles and bustles that existed in between. Here we will discuss in detail the in and out features including the key factors a school management enterprise resource planning ERP solution should have. We will also see the cost to build an enterprise resource planning software for school management. So let s get started and dive deep into the topic.
What is Enterprise Resource Planning Software?
Enterprise resource planning software is computer software exclusively developed for automating various processes that existed in an enterprise. In a nutshell, it is business process management software that streamlines in house operations and processes thereby improving productivity and efficiency. Enterprise Resource Planning Software allows management to stay on top of the entire operations. It helps the business in scaling exponentially thereby generating potential sales and revenue. It also helps businesses in ensuring firm growth in all domains of aspects.
Why school management needs Enterprise Resource Planning Software?
Back in time, school managements need to put a high degree of manual effort to stay on top of their day-to-day activities. Daily roosters of school management include various activities like effective admission management, managing various student-related activities, employee-related activities, ensuring academic activities are taking place at the right time, etc. Doing all these activities in a brick and mortar way will end up making the entire situation even worse. Moreover, the management has to hire more resources in maintaining all of these activities which may include human errors as well that can ruin the entire system. There is many free school management enterprise software available for the schools, but one needs to go for a full-fledged one a minute mistake that can lead to the loss of entire data.
How Enterprise Resource Planning Software is transforming operations of educational institutions
The impact ERP software is having in the entire frameworks of the educational institutions is very much high. Almost all of the school managements are shifting or have shifted to a digital space by making the best use of enterprise resource planning software. The facilities offered by ERPs alone can deliver an impeccable experience to the school managements by making their entire ecosystem digital and error-free. ERP software is streamlining the entire operations that existed in the day to day school activities.
Must-have features of a school management ERP module
We have seen that ERP solutions are transforming the entire landscapes of the educational industry by implementing the best solutions for the effective management of schools. For a full-fledged school management ERP solution, there should be enough features integrated into it. Let us see what they are in detail.
· Enhanced admission solution
The prime part of a school is its students. So it is a must factor that the ERP solution should have a unique module where it can carry out the entire process of student admissions. Having an online admission portal will help both school management and parents in being part of a hassle-free admission process throughout. The admissions thus done are easy to retrieve and are safer and secure when compared to the conventional documentation process.
· Ensuring proper academic conduct
Each academic year comprises a bunch and more activities including examination, sports day, annual day, youth festivals, etc. As this needs to be coordinated and conducted in a way that is free from all hassles, proper planning and management tools need to be integrated into the enterprise resource planning software. By the proper usage of the same, schools managements can stay n top of all those activities.
· Attendance management system
Academics only qualify students who have their attendance just above the benchmark that has been set as default. To identify the same, teachers or the dedicated person need to put a lot of effort into the same while this can be seamlessly achieved by making use of high-end school management ERP software. It not only offers end to end solutions for tracking students' attendance but helps management in availing the in and out details of employees attendance as well.
· In house communication
The school management ERP solution lets schools in offering hassle-free communication among in house teams. This feature is mandatory as this enhances the productivity and streamlines entire operations.
· SMS and E-mail integration
The ERP solution should have an SMS and email integrated to it for delivering the best possible experience to the end customers. As the end customers, this helps schools in enhancing their operations.
How much does it cost to develop Enterprise Resource planning software for School Management?
We have seen various must-have features that needed to be integrated into a school management enterprise planning software. Now if we are coming to the costing part of it, a large number of factors are bound in determining the same. Some of them are the technology used in the software, area of service, features that need to be integrated, storage capacity, size, maintenance, etc. However, based on these features, the cost of building an enterprise resource planning software for school management will be around USD 10,000 to USD 50000. The cost will vary based on the prerequisites and requirements. It is also dependent on the proficiency and the category of the software development company. Enterprise resource planning software can be easily integrated into existing frameworks without any hassles and bustles.
DxMinds Innovation labs- The best school management ERP software development company
DxMinds Innovation Labs is a leading digital transformation and Enterprise Resource Planning software development company that delivers impeccable services to fellow clients. The ERP software solution exclusively developed for school management developed by DxMinds Innovation lab offers end to end services and let the management run institutions in the most productive way. Highly professional individuals and access to a wide range of services including the latest technology is what sets DxMinds apart from other random ERP for school management service providers.
Why DxMinds Innovation labs for developing high-end ERP solutions for school management?
· Cutting edge technology
· Homegrown solutions
· Innovative products
· High domain expertise and authority
· Hands-on experience over various trends in technology
If you are the one or part of an educational institution that is actively looking forward to developing high-end enterprise resource planning, hire DxMinds, the leading ERP service providing company for school management. For more details on how ERP solutions developed by DxMinds can transform the landscapes of your business and to avail a free consultation, drop a mail to info@dxminds.com