October 10, 2022
Posted by:

Admin

Category:

Famous App Analysis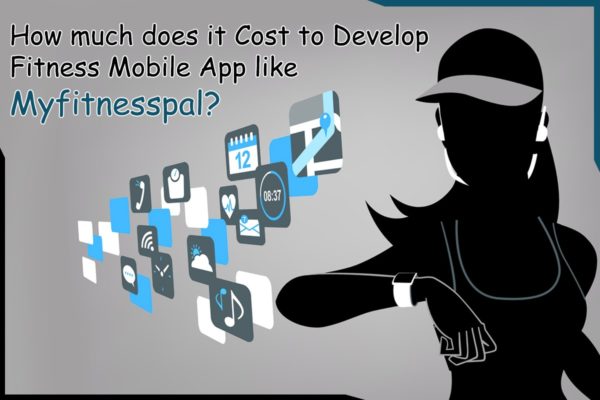 Development Cost of Fitness Mobile App like Myfitnesspal?
In this tech-savvy era, mobile applications are trending like anything. Its advent has paved the way for massive disruption of the conventional use cases and practices. Mobile applications were introduced to figure out the frictions in our lives precisely, focus more on such stuff and to reduce its gravity. They have revamped the entire ecosystem that we couldn't even imagine a few decades back.
In a world were technology is heading at a huge pace, the need for businesses to transform into a digital space is vital. And it is made possible by leveraging mobile applications. Mobile applications furnish the best possible outcomes for a business. They hold a high degree of disruptive factor. The purpose of this blog is to discuss in detail one such use case and best practice of mobile application where it is skyrocketing a domain. The mobile application is well known to be MyFitnessPal, a one-stop solution for fitness freaks in maintaining their health leveraging the application of groundbreaking technology. We will also the cost to develop a fitness mobile application like MyFitnessPal, Lifesum. So let us get started.
More about a dieting and fitness mobile application like MyFitnessPal
As the name points out, MyFitnessPal is a fitness maintenance mobile application that focuses more on people of such kind. The application takes the customers into the world of health where fitness is achieved through various gamified activities. The company was co-founded by Mr. Albert Lee and Mr. Mike Lee back in 2005. Its earlier mode of operations was by making use of a mobile application and as technology got advanced, they got shifted to a much better mobile application platform. The business model of MyFitnessPal has gained huge traction from the global community and has an active user base of 80 million people. The company has raised a huge amount of funds from the investors because of the sales and revenue it is generating. This has prompted entrepreneurs out there in thinking more about the development cost of a health monitoring app like MyFitnessPal, Lifesum.
Need for a fitness care mobile application like MyFitnessPal
Back in time, we use to spend hours at the gymnasium in making our body fit and bold. But we were not aware of the impact that exercise was having on our bodies. Or in other words, we might not be even noticing about the minimum kilometer we have to walk each day as there were no proper tools available for recording our activities. We were able to put a nose strip for all these limitations right after the advent of healthiness mobile applications. The need for such mobile applications was mandatory as digital transformation has level-shifted almost all of the industries.
Advantages of a fitness freak mobile application like MyFitnessPal
Demand for the best workout generator mobile application like MyFitnessPal has gone increasingly high because of the advantages it offers to its users. Let us discuss in detail, what are the set of advantages offered by a gym workout mobile application like MyFitnessPal.
· Personalized work out training and ideas
· Unique and authentic workout reports
· Diet planner and real-time health monitoring
· Nutrients and calorie calculator
· Seamless activity tracker etc.
Features of an online fitness tracking mobile application like MyFitnessPal
· Sign In/ Sign Up
One of the very basic features an online fitness tracker mobile application should have is a user registration facility. The application should offer its users hassle-free ways of creating an account. Users can make use of their social media accounts; email addresses, mobile number, etc.
· Interactive dashboard
The app should have a highly interactive dashboard that engages the customers to a high extend. It should deliver an eye-candy user interface and an outstanding user experience. It has to be maintained in such a way that it should prompt the users in being a regular customers.
· Food Analysis
Providing the complete details of the food consumed by the users including the carbohydrates, Fat, and proteins help them in staying on top of their diet and intake habits. The app has got a wide range of database leveraging which users will be able to find out the constituents in their food
· Nutrition Goals
Users can set a goal based on the nutrition they consume. This will help them in staying aware thereby consuming the right nutritious food that has enough fats, carbohydrates, and proteins
· Fitness tracking
The fitness mobile application has to be integrated with features that extend its facility in allowing users to track their daily workouts. By doing so, the users will be able to identify the distance they covered walking, calories burned and various other metrics.
· Food recommendation
Food recommendation gives extended meal advice to the users that help them in consuming healthy, nutritious food and supplement. As a fitness freak, one will find this an add-on to leading a healthy life.
· Shopping
Having an in-app shopping feature is a source of adding extra revenue for the firm. Also, this is helpful for users as they will find the right products they are looking for. The items that can be added to the shopping list can vary from health supplements for food items and accessories.
Factors affecting the app development cost of fitness training mobile app like MyFitnessPal
Past few decades so the increasing demands for a Fitness training mobile application like MyFitnessPal. The role played by this mobile application in digitalizing the entire domain holds huge potential. This has gained huge traction from the entrepreneur community spread across the globe and every one among them is coming up searching for the app development cost of health and fitness mobile application MyFitnessPal. So we thought of discussing it here that too in a detailed manner covering the entire costing aspect including the factors that determine the app development cost of MyFitnessPal.
Major factors determining its development cost are mobile app platform ( Android/ iOS/ Both/ Hybrid), app technologies, app location, app features, third-party integrations, app security, app maintenance, app size, app development agency and much more. One needs to consider all these factors and has to make a detailed write-up and project plans to reduce the cost wherever possible. The best thing one can do is to hire a mobile application development agency that can develop a mobile application with the basic prototypes also known to be a minimum viable product ( MVP). This will helps entrepreneurs in strategizing the plans on implementing new features into the frameworks on a gradual basis. There exist a lot more minute factors that can enhance the app development cost.
How much does it cost to develop an online fitness tracker mobile application like MyFitnessPal?
We have seen some of the major factors that determine the mobile application development cost. Now let us dive deep into the costing part of it. Based on the aforementioned features and taking various other metrics into account the cost to develop a fitness mobile application like MyFitnessPal, Lifesum will be around USD 10,000 to USD 30000. The cost may vary based on the conditions and requirements.
DxMinds Innovation Labs- The best fitness maintenance mobile apps development company
DxMinds Innovation Labs is the best digital transformation and fitness app Development Company in Bangalore, Mumbai, India having global roots and clients. The company delivers an unimpeachable set of services to its customers thereby helping them in being a full-fledged one leveraging the best practices of digital transformation. For more details on how DxMinds can help you build an outstanding health mobile application, drop a mail to info@dxminds.com