October 10, 2022
Posted by:

Admin

Category:

Famous App Analysis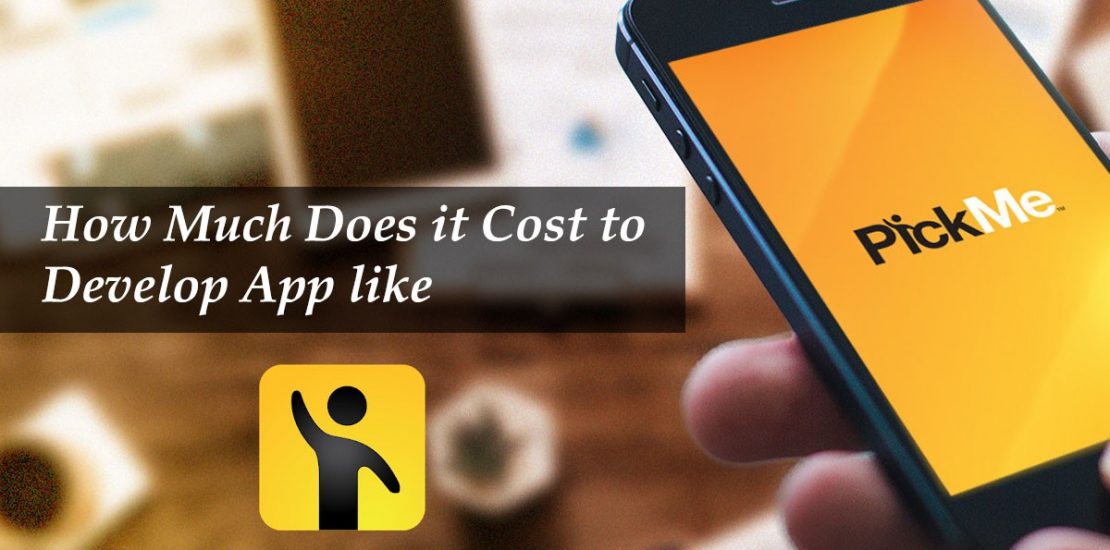 PickMe App and Cost of Develop an App like PickMe app
The right solution for a local commute system has always an area of focus for many entrepreneurs out there. Especially in a country like Sri Lanka, where hundreds and thousands of visitors plan their journey each year, proper commutation and hassle-free transportation are what, regularly, the tourism sector demands. Even it is a vital amenity for its people as well.
PickMe app is Sri Lanks's own Uber, having more features than that of Uber. It was founded by Mr, Zulfer Jiffry, a serial entrepreneur having years of industry experience. It is headquartered in Colombo, the capital city of Sri Lanka. PickMe app is an intelligent solution for the country's requirement leveraging various technological aspects. It regularly offers hassle-free methods of transportation to its people, ex-pats and even to the tourists who come to explore the island nation as a whole. The app is contributing a potential share to the country's growth.
PickMe is a multitude of solutions integrated into a single app platform. With a PickMe app installed on the phone, a user is exposed to different solutions under a single umbrella. The app serves as a taxi booking platform, food delivery aggregator, truck booking and even offers a hyper-local delivery solution named flash.
Under the taxi-hailing segment, the app offers its users a handful of opportunities. Users can select their rides varying from bike taxi, auto-rickshaw, nano, mini, vans, and even luxury cars from the app. The vehicles are categorized based on its passenger-carrying capacity. The various features of the taxi booking app include:
Features of a taxi booking app like PickMe App
Sign In/ Sign Up
Users have to create an account on the app right before accessing its various services. They can either make use of their phone number or e-mail id for the same.
User Profile
Personal details of the users, including their name, profile picture and other contact details will be available under this segment.
Book a ride
One has to click Book a Ride option to avail of the various riding option in the app. They can book their category of vehicles based on their requirements. A wide range of options varying from a bike, auto rikshaw, car, and luxury vehicles are available within the app.
Track Ride
Once a booking is made, within an assured time of 10 minutes, the ride will arrive at the pickup location. Details of the ride including contact details and image of the driver, registration number of the vehicle and other mandatory details are passed to the user via the app. The user can have regular tracking of the driver location before its arrival.
Share ETA
Travelers can share their ride details and estimated time of arrival with their friends and family considering the safety aspects of the ride.
Book for Friend
One can make use of his PickmeUp mobile app to book a ride for his friends as well. There exists only a slight difference while doing so.
Pick up/ Drop Location
Leveraging the map integrated into the app, a user needs to select his/ her pick up and drop points.
Book Later
Book Later facility helps users in booking of their rides at any time of the day. All they have to do is to preset the scheduled time, date, pick up and drop locations and they are all done.
Refer and Earn
Users can refer the app to their friends and family and can avail of the referral bonuses provided by the app.
My Trips
My trips include all the upcoming, completed, canceled and on-going rides made by a particular user.
Payments
Upon the completion of a ride, users have to make payments and the mode of payments can be added or altered under this section. Payments include personal as well as business payments. For business payments, they have to provide various of their professional details.
Emergency
In case of any emergencies or unpredictable situations, riders can make use of the emergency option provided in the app. The app enables users in assigning up to five emergency contact numbers and the alerts will be sent to these numbers in case of emergency.
Promo Code
Any promo codes or vouchers can be redeemed under this section.
Notifications
Various notification regarding the app updates and industry-related news will be notified under this section.
Food Delivery app like PickMe app
Other than the taxi-hailing app, ride hailing app like PickMe App is into the food delivery business as well. One can try having their favorite dishes from their favorite restaurants anywhere across Sri Lanka. PickMe app ensures hassle-free ways of delivering mouth-watering cuisines right at the user's doorstep.
Logistics Service Providing App Like PickMe Trucks
PickMe Trucks is an on-demand truck booking service, delivered and operated by the PickMe app along with their taxi booking and food delivery platform. One can find hassle-free ways of booking trucks ranging from mini to heavy trucks based on their requirements.
Hyperlocal Delivery App like Flash
PickMe app has recently integrated one more feature onto its app namely Flash. Flash enables the hyperlocal delivery across various cities in Srilanka at any time of the day. One can send and receive goods, packages and couriers, no matter what.
Features affecting the Cost to developing a taxi app like PickMe App
When it comes to the costing aspects, many constraints come into the picture. One needs to have a deep look at each minute factor that influences the app development cost to avail of a budget-friendly app.
Features like App size, platforms on which the app has to be built, whether its iOS, Android or Hybrid mobile app, location at which the app has to serve its purpose, technologies that have to be used in the app, third-party APIs, and various other add-ons plays a crucial role in determining the app development cost.
Cost of developing an app like PickMe App
Taking the aforementioned factors into account, the development cost of a taxi booking app like the PickMe App will lie somewhere between USD 10000 to USD 50000. And for the other app, the cost will come on top of the existing budget. The app development cost may vary as per the requirement. Hire DxMinds Innovation Labs, the leading mobile app development company to develop a high-end taxi booking app like the PickMe app. For more details: info@dxminds.com