October 10, 2022
Posted by:

Admin

Category:

Famous App Analysis, Mobile app developers, Mobile App Development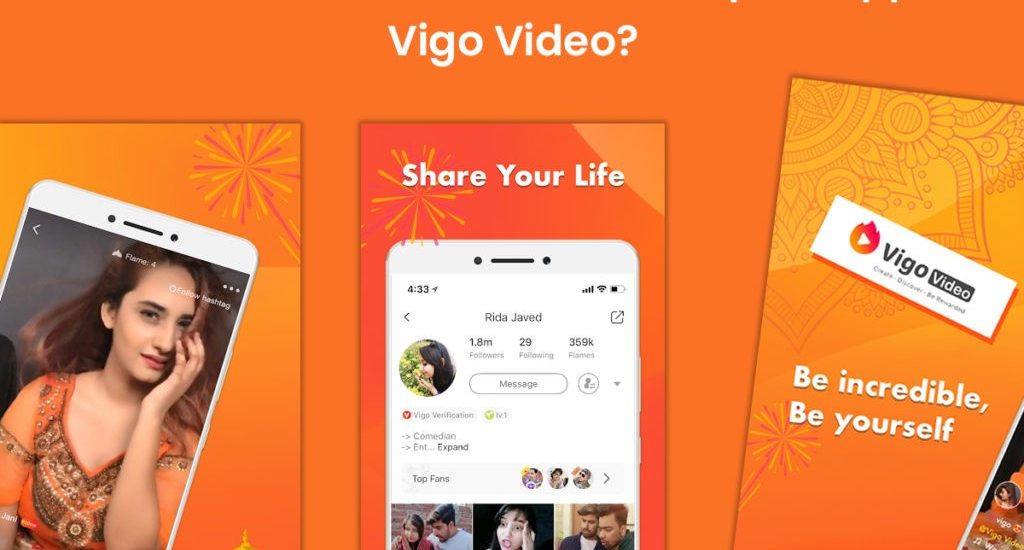 How Much does an app like Vigo Video Cost?
Trending video sharing apps have gained huge popularity and dominating the social media world via mobile apps. Asian apps are becoming part of this video sharing apps and contributing to transforming economics all around the world.
Overview of Vigo Video
Vigo video is an amazing Fun based app for making short pretty videos, where you can share your interesting facts about your daily activities with your friends, family and other people from all around the world. Show off your hidden talent within few seconds with users all around the world, whether it is dance, cooking, art, music, comedy and other talents.
Owned by Hypstar, Launched in 2017, Vigo Video has become more popular and has been expanded its international market in Asia, United stated of America and Brazil
Highlights of Vigo Video
• Create Vigo Video
Showcase your artistic creativity within 15 seconds, Spin your life moments with amazing and creative videos by using simple editing tools
• Make a video with Special Effects
Create a unique video with special effects and with a variety of animated stickers. Never get boring effects to make people attracted to your video. It's an all in one video editor app.
• Get Flawless look option
Beauty camera feature in Vigo app can supernaturally smooth your skin, adjust your skin tone, remove the blemishes and enhance your video with recording and live streaming.
• Engage with new people
Increase your curiosity by engaging with people with similar interest and become recognized worldwide by creating a unique video and enhance your fan base.
How to use Vigo Video
Setup your account
Navigate the app
Filming and sharing Vigo videos
Music, Hashtags, and challenges
View, notifications and other metrics
You're ready to go
How and How much could you earn with Vigo Video app feature?
Vigo video offers you the flames on basis of Video popularity and creativity. More interesting videos can get up to 10-15 flames per video and 1 flame is equal to 0.0015$ and where you can credit your money to PayPal after completing 1$ in your account and you can earn unlimited money.
Request Call Back
How much does it cost to develop an app like Vigo Video?
The cost of developing an app like Vigo Video differs from one mobile app development company to another app development company depending on quality and features. The cost may vary depending on several factors such as
App Design
App development cost for an app like Vigo video varies on the selected UI/UX design.Userfriendly and attractive app design helps you to get users. This type of engaging app design comes with high expenses.
App Platform
App Platforms plays a very important role in developing a mobile app. An app development cost of Vigo video depends on the chosen platform. Android app platform cost lesser is than iOS due to many methods involved in testing
App Size
App size refers to the total number of features which is also the main factor need to consider in app development cost
However, the cost to develop an app like Vigo Video varies around $10k to $ 30k depending on mentioned facts.DxMinds the top mobile apps development company in Australia has expertise in developing Android, iOS and React Native app platforms, and develop impactful mobile apps.
Reach us at info@dxminds.com if you are looking for trustworthy mobile apps development company in Australia
Get a Free Consultation