October 11, 2022
Posted by:

Admin

Category:

Famous App Analysis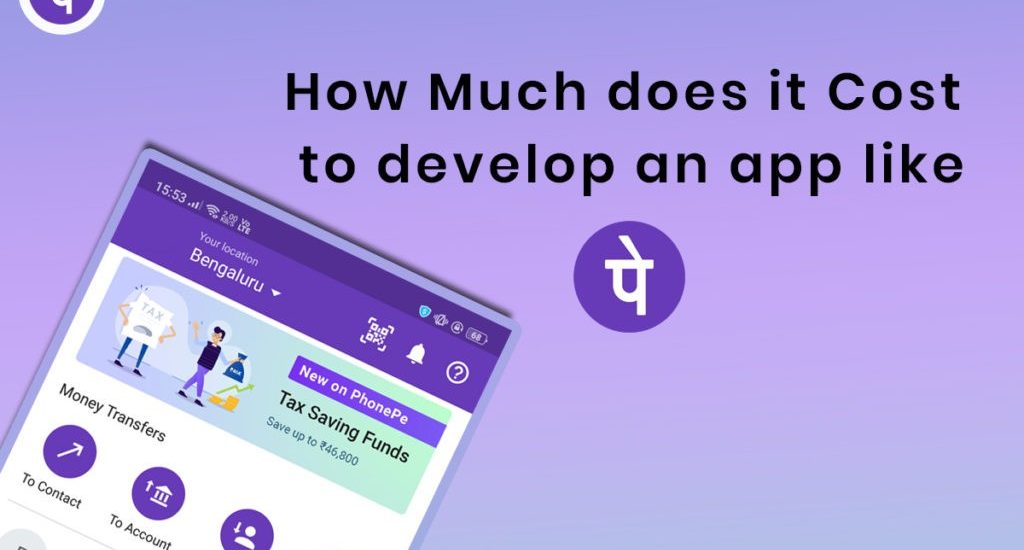 How Much does it cost to develop an app like Phonepe?
As the world is transforming with new technologies, all the business is held with updated services and providing convenience for customer to order products and services from companies. peoples tend to use mobile apps for their preferred time and place that there is not much time to pay attention to buy physically from stores. These trending generation has made many users pay online through wallets.
Nowadays, payment apps are roaring in the app stores and Google play stores with advanced features making peoples pay through digital cash. One of the payment has become popular especially in the modern generation is phonepe . The company phonepe launched their app with online recharge and used to transfer money from one account to another account with simple clicks.

Today phonepe is one of the largest mobile app used for payments shopping, ticket bookings services, deals, and recharge, etc. This phonepe app becomes very famous among other apps in India because of these advanced features and functions and available in various sending payments options.

The app is developed to make the user feel easy with function and arrived with a lot of rewards options to attract users to perform payments. Users can register with phone number and can create an account, can link with up bank account. As it has the largest and popular mobile payment app in India many business peoples started searching about how much does it cost to develop a mobile wallet app like a phonepe?

Key Features of Phonepe Mobile App
Simple Registration with phone number
OTP Confirmation
User account
Authorizing Bank account
Push Notifications
Refer and Earn
Adding money from the bank
Send and Receive money
Pay power, grocery, shopping bills
Recharge mobile numbers
Rewards and coupons
Cashback rewards
Phonepe wallet admin panel
Interactive Dashboard
Managing offers
Manage the contacts
Add/block features
Data synchronization
Booking calendar
Cloud operations
Wearable integration
QR code
How Much Does it Cost to Develop an eWallet Mobile App?
Developing a payment app comes under many factors and requirements from customer perspectives. The actual cost of Phonepe like app development depends on the following major portions:

App platform (Android, iOS, or Windows):
Mobile payment app like phonepe cost depends on the type of device chosen to implement and cost varies or charge more if we implement on both the platforms such as Android and iOS. Comparatively, Android app cost lower than iPhone app due to many processes for testing methods.
User Interface
Coming to design app development cost like phonepe varies on the type of UI/UX designs chosen to implement. With pleasant and user-friendly design supports to engage more users. This type of engaging user interface comes with more expenses and time have taken where added money.
App Features
The cost to make an app like Phonepe actually depends on advanced and basic features developed within the payment apps. While implementing the app's features it requires size as cost varies on the size of the mobile app like phonepe.
Location
The phonepe app development cost varies on the location of a mobile app development company you hired as it differs on taxes applied, experienced developers and tools utilized in the development process to execute the design.
Technology applied
Today mobile apps like Phonepe comes with secure and advanced features to attract and secure user data from hackers in the competitive. The cost development of an app like phonepe depends on the type of technologies like cloud and blockchain technologies implemented within the ap.
How much DxMinds costs to develop a mobile wallet app like a phonepe?

DxMinds Technologies the advanced digital transformation company in Bangalore and leading mobile app development company in Bangalore,India came with advanced strategies to make successful mobile apps for customer requirements. We have rich experience and expertise to develop payment apps like Phonepe. The approx cost of app development lik e phonepe costs around $30,000 to $50,000
To know the exact cost details about app development like phonepe reach us at inquiry@dxminds.com, our experts will touch with you.
However, the cost varies on each aspect as described above and Cost may vary as per requirements and project demands.
Contact us now to get a Free quote.