January 24, 2023
Posted by:

Admin

Category:

Famous App Analysis, Mobile app development cost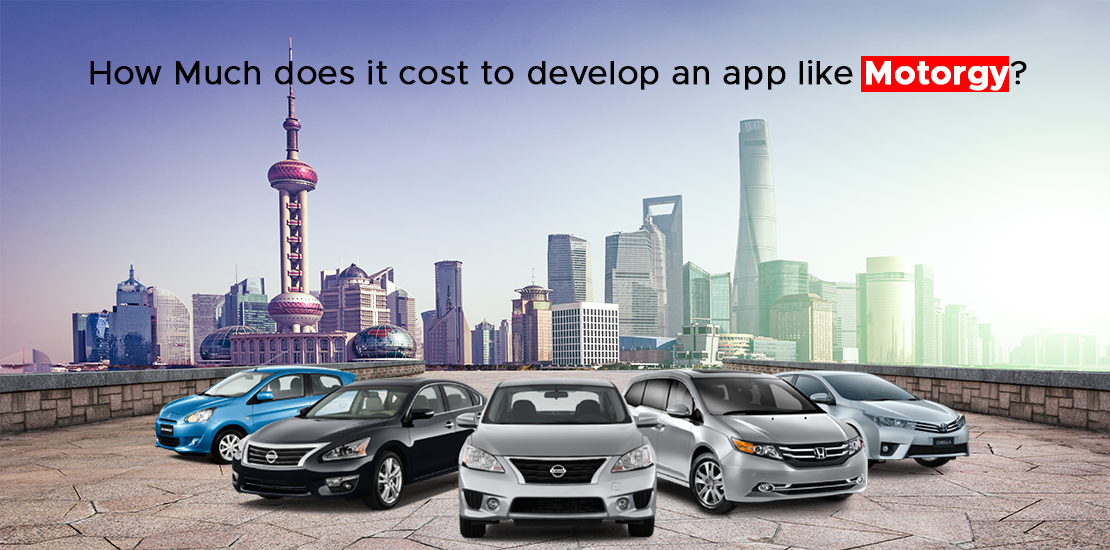 To sell used cars at upscale locations, develop an on-demand mobile app for car buying and selling. Without a doubt, the UAE is well-known throughout the world for its high-end car brands and models. The availability of large car models and rising disposable incomes have made the used car market one of the most successful industries. People are gradually switching from two to four wheels and from four to the newest car models as a result of their changing lifestyles. The overall lifecycle of this scenario is giving the user car market a significant boost and presenting promising opportunities to the businesses involved in the services of car selling and buying.
But as technology advanced, consumer demands and shopping habits changed. The growing popularity of mobile applications has altered how people search for small and large purchases. Additionally, selling or buying a car is not an exception.
Certified businesses or organizations that deal in the used car buy and sell services have already taken the initiative to set up their own car buy and sell applications that directly link buyers and sellers in response to changing market trends. Launching an app gives classified companies the opportunity to give users the convenience of checking the availability of used cars on the platform, their specifications, the amount of time they have been driven, and the price. Before deciding to purchase a car, they can also look up other details like the model, typical mileage, speed, and more.
Since both buyers and sellers can use these types of car-buying and selling mobile apps, sellers can find potential buyers without leaving their homes. All they have to do is post a picture of the car and give a reasonable price.
These platforms essentially function as an aggregator model whereby classified companies permit numerous sellers to list their vehicles for sale and enable buyers to choose a car of their choosing and negotiate a deal by getting in touch with sellers directly.
Launching an on-demand car buy-sell app like Motorgy is a worthwhile choice if you're looking to start a car buying and selling business with little investment.
Before you begin the process of hiring a mobile app development company, you must be wondering where to begin and how much it costs to build a Car buy and sell application like Motorgy.
For that, we have gathered all information in this blog that enables you to understand the entire Car buy and sell app development process, business model, and Motorgy-like app development.
Why Is It a Good Idea to Invest in an On-Demand Car Buy-Sell App Like Motorgy: Market Insights and Future Prospects?
If you're wondering why you should invest in the car buying and selling market, you might be surprised to learn that the automobile market has shifted dramatically in the last decade, but new car purchases have declined. Whether you call it the impact of a pandemic or massive job fluctuations, the majority of people are turning to online platforms to purchase pre-owned cars at competitive prices.
The used car market in the UAE is booming, and apps like Motorgy have risen to prominence as one of the top authorized sites for buying real used cars with real specifications.
If you are still unsure about whether purchasing an online car buy and sell app is the best way to break into this industry, it is worthwhile to take a look at these market statistics.
Market Analysis of the Used Car Buying and Selling Sector
The UAE's used car market is predicted to generate AED 112 billion in revenue by 2025, according to a market survey report.
Market research indicates that 3.5 used cars were sold in the UAE in 2019 and that the ratio is anticipated to reach about 2.9:1 in favor of used cars by 2025.
By 2025, used car sales in the UAE are expected to surpass one million.
According to a market study, the market for user cars in the UAE is expected to grow from 12.6 billion to 18.3 billion dollars by 2027.
According to the market's projected insights, pre-owned car sales will continue to rise in popularity and organization, boost consumer confidence, and become more commonplace. If you are impressed by these market statistics and motivated to invest in creating mobile apps for buying and selling cars, like Motorgy, it is worthwhile to look into the options for app development.
How Does an Online Car Buying-Selling App Work?
The choice of the business model for your company will also affect whether you decide to purchase an on-demand online used car buying and selling mobile app like Motorgy. Therefore, it is always advised to take some time to understand your business needs, know who you want to target, what kind of services you want to offer, compare the competitors, and understand the workflow before you start the process of hiring a mobile app developer.
You can select one of the business models listed below based on your needs:
Dedicated Car Sell and Buy App
Typically, businesses that operate multiple operating offices in various locations will take this type of business model into consideration. Business owners will receive a specific platform and be able to automate their sell and purchase processes thanks to a dedicated business model for car sell and buy apps. Additionally, business owners can list vehicles that are up for sale so that interested parties can contact them directly and complete the sale. The app's owner also has complete freedom to change, remove, and add cars to the app's list.
Aggregator Car Sell and Buy App Model
This particular app model serves as a marketplace where buyers and sellers can meet in order to sell and buy cars. The owner of the app's primary responsibility is to offer a platform for dealers and sellers to post advertisements, list cars of various models, and let customers search for better opportunities based on their needs. As the owner of an app, you can profit from every sale made using this app model.
Select a business model that meets your requirements and guarantees complete customer satisfaction based on your business strategies and goals. However, it is important to know what features you must include to make your app idea functional and useful before moving forward to create a strong solution.
Let's get started with the list of features and capabilities needed to create a sophisticated mobile app for car buying and selling similar to Motorgy.
Features That A Successful Online Car Sell-Buy App Like Motorgy Must Have
When you are unsure of what to include in your app and what features and functionalities you want to offer, developing an on-demand car-selling and buying app like Motorgy is a difficult task. You must have an idea of the features your app needs before you jump right in. However, in order to assist you in creating a successful mobile app, the following list of features and functionalities has been prioritized:
Features for Building a Buyer's Panel for an On-Demand Car Buy-Sell App Like Motorgy
Signup/App Registration:
Like all other apps, this one required users to enter personal data like their name, email address, and contact information. You can hire a mobile app development company to provide an easy signup process so that it is simple to access and quick to complete. Allow users to sign up for accounts on social media with just one click, and all the information will be updated automatically in the app's backend.
Search Box:
Users will be able to use this feature to filter the available cars using a variety of criteria, including car model, price range, color, brand, and more. Allowing customers to access multiple filters to determine the features that are most appropriate can drastically improve the user experience.
Car Comparison
Online car comparison will be a wise choice because the main reason to access this app is to look for the cars in the user car market that are most competitively priced. Users of your app will be able to compare cars' prices, as well as identify variations in mileage, specifications, and other factors, thanks to this feature. This feature will significantly improve user experience and guarantee long-term customer satisfaction with shopping.
Car Exchange:
To help users understand how much value they receive if they exchange the car, including the option of car exchange. They just need to add information about the cars, like their specifications, model, and more.
Contact Car Dealers:
The aggregator business model must incorporate this feature and permit customers to speak with dealers directly to conduct the final negotiation.
Message Request:
Give customers the option of sending dealers direct messages for any inquiry, including requests for price quotes and information about specific cars.
3D car model view:
Offering this feature can customize the user experience while leveraging technological advancement. You can give users a 3D view of the interior and exterior of the car using this feature. Buyers can get a better idea of the appearance of the car by varying the cursor's motion.
Loan Calculator
You can also provide an in-app financing option to make buying a car simpler and faster. The EMI that customers must pay to purchase a car is one of their main concerns. The monthly EMIs that buyers must pay will be known to them thanks to this feature.
Roadside Assistance
This will be a feature that adds value to your app by providing buyers with additional support services for the cars they purchase through the app. You can hire a mobile app developer to customize the panel so the admin can provide roadside assistance to its customers if their car breaks down at any time.
Schedule An Appointment:
With the help of this in-app feature, buyers can make plans to meet the sellers for a final negotiation at a public location after setting up an appointment. In order to determine the actual condition of the car before making a purchase, they can also schedule a test drive during the meeting.
Loyalty Programs
Offering customer loyalty points on every purchase that can be subtracted from the total bill amount will increase customer loyalty and help grow the customer base.
Upload and Scan Documents:
Uploading documents within the app is necessary to complete any car purchase deal. It is preferable to include a document scanning and uploading option within the app to make it simpler to process.
Push Notification
This is a crucial function of your app that enables you to keep your users informed of all deals, discounts and offers on cars.
Multiple Payments Choice:
Different payment methods are used by people today because of digitization. Implement this function and let customers pay using a variety of payment options, including PayPal, debit and credit cards, and others.
Call and In-app chat:
It is best to offer an in-app call and chat option to discuss any type of queries, such as car models, discounts, negotiation, and more, in order to conduct seamless communication between customers and dealers.
Features To Create a Seller's Panel Of Online Car Buy and Sell Mobile App Like Motorgy
Registration or Sign-Up:
Create a sign-up process for the sellers' profiles just like you did for the buyer's panel. Allow the seller to create an account with an email ID, a contact number, or other credentials that have been authorized by the admin.
Established Car Listing:
So that buyers can easily filter the options based on their needs, allow sellers to list various car models under various categories.
Add details:
Allowing sellers to include all vehicle details, including price, mileage, average speed, and more, will enhance the user experience.
Handle Messages and Queries:
Include a feature in the seller's panel that allows them to view user-requested messages and queries and gives them access to reply to all of the messages.
Multi-payment
This is one of your app's most crucial features. You can hire an app developer to implement a multi-payment integration that enables sellers to accept payment through a variety of payment methods in order to make it function flawlessly.
Offers and Discounts:
To draw more and more customers to this platform, all sellers should launch discount offers, deals, or promo codes for various car models.
Manage Service Center Information: Respond to all buyer inquiries regarding used cars and towing services.
Features To Create an Admin Panel of Buy and Sell Car Mobile App Like Motorgy
Manage Users and Their Profiles:
Give users the option to manage, delete, and set restrictions on the app's seller and buyer profiles.
Manage Activities:
Give admin complete authority over all transactions, advertisements, promotion campaigns, and other seller and buyer activities.
Manage Car Listings:
Depending on the needs of the market, permit the administrator to add, remove, or edit the car listing.
Manage Reviews and Ratings:
The admin can manage the profiles of the sellers based on the ratings and reviews that users have left for the sellers.
Real-Time Analytics:
With this feature, app owners can easily access business insights such as the volume of sales, revenue generation, active users, and more.
Managing Payments: Enable the administrator to monitor each and every transaction that buyers make.
These are the few key components needed to build a successful car sell-and-buy app like Motorgy. If you choose the basic app version, it will take 3 to 4 months to launch the app. However, if you choose to work with a mobile app development company to release a simple app to compete with the industry titans, you may be taking a significant risk in today's highly competitive world where digital solutions are leveraging ML, AI, and VR technologies.
In that case, you should consider releasing an app with a unique set of features that will give your company a competitive edge and make you stand out in the automotive industry.
But the main issue for businesses is still unresolved. How can this business investment be profitable?
Which Revenue Streams Are Best For Car Buy and Sell Apps Like Motorgy?
While the world is rapidly moving toward digital solutions, businesses are converting quickly from traditional to digital platforms. Automobile investors, however, are currently faced with a significant conundrum regarding how to maximize the potential revenue from their business investment in the creation of a buy-and-sell mobile app.
If you have the same doubts, we've compiled the best revenue-generating strategies for your mobile app that lets users buy and sell cars on demand.
Here are a few revenue generation strategies you might want to think about for your company:
Commission Fees on Purchase
Investors in automobiles benefit most from this monetization strategy because it enables them to charge sellers a commission on each app transaction. You have the option of setting a fixed amount for the purchase or a percentage on various scales of payment.
Listing Fees
It will be a fantastic opportunity for you to charge a listing fee to the sellers if you are creating an aggregator model and giving users a platform to access your user base. So that your app makes more money, you can set a fixed limit on the number of listings.
In-App Advertisement
It will be a great option to allow third-party auto companies to place advertisements in your app, and in exchange, you can charge them a fee to do so. Make sure to include relevant advertisements when choosing this kind of revenue stream to boost consumer interest.
These are the few revenue-generating avenues you can take into account when developing your app. But before you hire an app developer, you must be curious about the cost of developing a mobile app for online car buying and selling like Motorgy.
How Much Does It Cost To Build An On-demand Car Buy and Sell App Like Motorgy?
The average cost to create an online car buying and selling app like Motorgy largely depends on the technologies and the app development team you select for the project. Along with that, there is a significant difference in the cost of developing an app depending on the complexity of the features and functionalities. Always keep in mind that increased complexity increases both the time and cost of development and vice versa.
A team of app developers, including a business analyst, project manager, app developer, UI/UX designer, quality assurance engineer, and others, must be hired if you want to create a car buy/sell app similar to Motorgy. Many companies have already produced the Motorgy app clone in response to the app's rising popularity. Startups that want to join this booming industry must therefore think creatively in order to differentiate themselves from the competition and provide completely fresh user experiences that customers find irresistible.
However, if you're looking for the average to build an online car sell and buy app like Motorgy with all of the features mentioned above, the cost to build the basic app version like Motorgy can go around USD 15,000 per platform. The cost of developing an app for each platform can range from USD25,000 to USD35,000+ if you intend to include all of these advanced features to create a powerful used car sell/buy app.
It is fair to say that these are merely estimates before you draw any conclusions. Depending on the business requirements and the complexity of the app, the cost to develop a used car sell/buy mobile app can fluctuate.
Therefore, to get accurate estimates and avoid any misunderstandings, it is worthwhile scheduling a consultation appointment with the experts.
Conclusion:
By launching a car sell-buy app like Motorgy, you can open up new business opportunities.
It is accurate to say that creating an online used car sell and buy app like Motorgy is a difficult task as we come to the end of this blog. Despite being informative, dependable, and engaging, there are a number of factors that must be taken into consideration in order for your app to succeed. It is worth hiring a mobile app development company in India such as DxMinds if you want to create a mobile app similar to Motorgy because sellers can generate better leads from the comfort of their own homes. The professionals will make sure that your app functions flawlessly and integrate the best technologies and strategies in app development, ensuring an unmatched level of quality.
To build a solution that gives your business a competitive edge, it is worth consulting DxMinds the top mobile app development experts if you are planning to build a Buy and sell app like Motorgy.