October 12, 2022
Posted by:

Admin

Category:

Famous App Analysis, Mobile App Development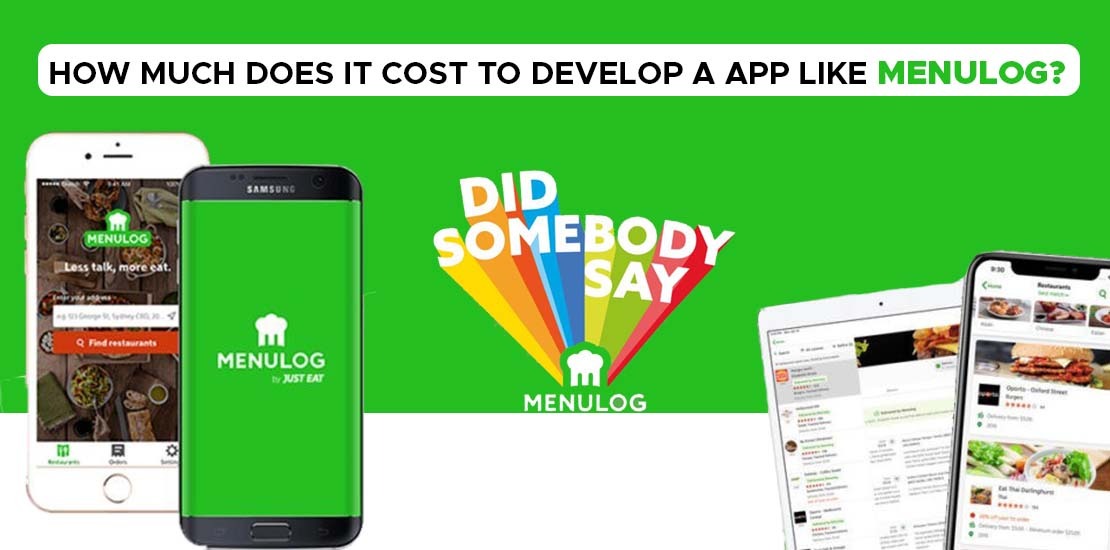 How Much Does a Food Delivery App like Menulog Cost?
The advance of digital technology is remolding the structure of the market. Users nowadays prefer to shop online through apps or websites, with extreme convenience and clarity, similarly expecting the same experience when it comes to ordering food. But how much does it cost to develop an app like Menulog? Most Business people have come across this question almost always while thinking to develop a clone app like Menulog. We have given a brief description of the cost, model, and importance of developing an app like Menulog for your business. Read on to find out!
Overview of the Menulog app
Menulog is an Australian and New Zealand online food and beverage ordering app & become very popular with high order volumes, providing access to a large number of restaurants through a single online food ordering app. They provide excellent ordering features such as improved cuisine, restaurant filters, and easier convenient login options.
Features of Menulog:
Users can give customer ratings and reviews for each restaurant.
Immediate SMS confirmation with the delivery time
Cash or Cashless payment option
Users can filter by cuisine, rating, name, and discount options
Can reorder from any of your past meals
Order for now or pay later.
How Menulog Works for New Users:
Enter your address where to deliver.
Select the restaurant you feel like ordering.
Add some tasty dishes to your food order.
Enter your food delivery details or the preferred payment method.
Your order will be delivered within the mentioned time.
How it Works for Existing Users:
Choose one of your favorite restaurants inside the app
Confirm your pre-selected payment method
Your order will be delivered within the mentioned time
The Cost to Make an App Like Menulog
Having a market share in the food industry is of utmost importance, this is like a million-dollar gift given to your start-up business. DxMinds the top mobile apps development company in Australia will make your business reach a peak and away from competitors by developing an excellent online food delivery app like Menulog that bit the market trends. The cost to develop an app like Menulog is based on a number of factors like
Get a Free Quote
App Platform On Demand
Online food delivery mobile application like Menulog's cost depends on the chosen app platform. The cost varies depending on the platform such as Android, Windows, iOS, and React Native. We would prefer the on-demand React native platform as it offers a cross-platform for both Android and iOS.
App Features
Another important factor is the app feature which depends on Menulog Dashboard i.e. Restaurant app dashboard and User's app dashboard.
Advanced Technology
The technology trends and new inventions in your online food delivery app make your business fly high. Advanced technology like Ai, Chatbot, and Blockchain is very important to make your app unique from your competitors.
However, DxMinds the leading apps development company in Australia reduced the time and cost of developing an online food delivery app.
The app development cost for an app like Menulog varies around $10k-$60k depending on the complexity involved in the app.
If you are a startup business visualizing to know an accurate cost to make an online food delivery app like Menulog, then you are at the exact platform reach out to us at inquiry@dxminds.com
Request Callback