October 12, 2022
Posted by:

Admin

Category:

Famous App Analysis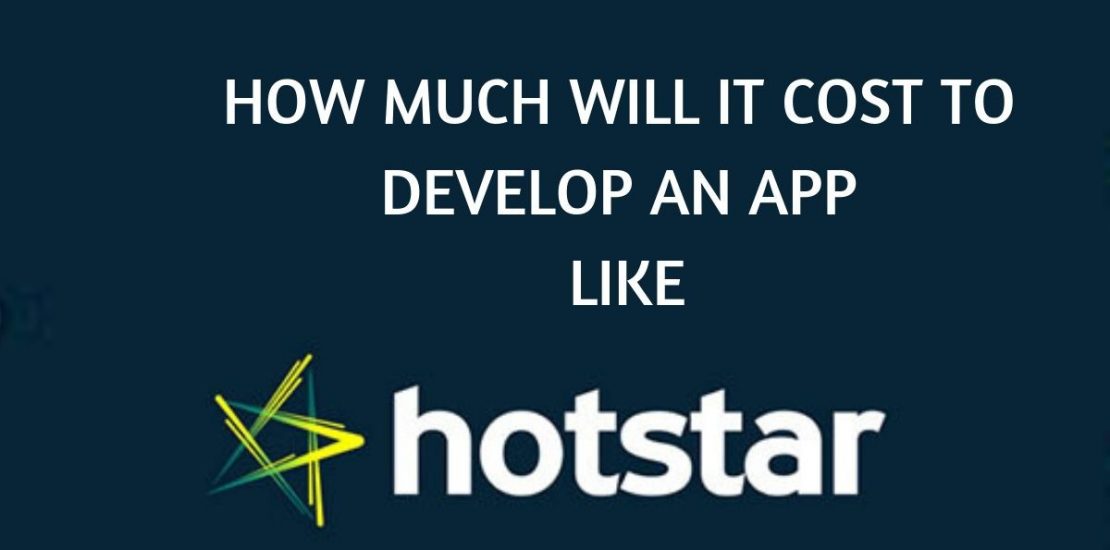 COST OF DEVELOPING AN APP LIKE HOTSTAR
Ever missed your favorite TV show while you were traveling?
Got embarrassed about missing out the block-buster movie because of the tight work schedule?
Don't get panic. HOTSTAR is there for bringing out the most popular TV shows and movies at your fingertips.
This blog is exclusively designed for aspiring entrepreneurs, who are all set to develop an app like HOTSTAR!
In this blog, we are going to showcase the full features and the cost to develop an online video streaming app like Hotstar
So let's get started!
HOTSTAR is an online video streaming platform owned and maintained by Novi Digital Entertainment, which is a subsidiary of Star India.
Currently, HOTSTAR hosts TV shows, movies and live sports of about 1Million+ watch hours throughout 9 different Indian languages. The available languages in HOTSTAR are Hindi, Bengali, Telugu, Malayalam, Tamil, Marathi, English, Kannada and Gujarati.
User can download the Android and iOS version of HOTSTAR from the respective app stores. Though users can browse HOTSTAR without signing up, creating an account can help them in availing latest features and offers.
MAJOR FEATURES OF HOTSTAR APP
Let us see what the major features of HOTSTAR app are
The programs hosted through HOTSTAR are classified into four different segments. They are
The programs listed under this section are popular TV shows ranging from reality shows, serials, mythology, drama, romance, talk shows, etc.
One can watch popular movies of pre-mentioned languages in this section. Movies are classified according to their genres such as romance, drama, action, thriller, etc.
Live streaming, highlights and best of every sport can be viewed under this section. The videos are categorized under the respective sports name so that the users can easily watch videos of their kind.
Live, custom and trending news from the popular television channels can be easily viewed under this category.
OTHER FEATURES OF HOTSTAR
Videos can be downloaded and can be watched later offline.
The downloaded videos are saved in the watch list and can retrieve from here.
HOTSTAR offers premium membership packages for its users where a wide number of its premium shows can be watched by paying some amount. Plans are available as monthly and yearly subscriptions.
Users can search and watch their favorite shows by channel wise, genre-wise and language wise search.
Users can earn points by watching sports. Questions with three options regarding the game will be asked at the time of the match. Each question will be having its respective time limit. The right answers to the question can earn users some points which can be redeemed later.
Viewers can share their comments and views as social posts under this segment which will be displayed to the like-minded sports fans.
WHY HOTSTAR
Seamless Video Playback
Smart Search
Friendly User Interface
Rich Content Catalogue
HOW MUCH DOES IT COST TO DEVELOP AN APP LIKE HOTSTAR?
The cost of developing an app like HOTSTAR is dependent on several factors like features included, location, languages, maintenance, user experience, and user interface, app size, app platforms, etc. Usually, the cost of developing an app like HOTSTAR will be approximately $10,000- $50, 000 as per the mentioned factors.
WHY DxMINDS FOR DEVELOPING AN APP LIKE HOTSTAR?
Hire DxMinds, the leading mobile app development company for experiencing the best digital transformation services and to develop your own high-end online video streaming app. The proficiency and hands-on experience make DxMinds stand outside from any random mobile app development company across the globe. DxMinds has got a firm, professional and flexible team whom you can work with any instance of time.
For any inquiry related to digital transformation services, do not hesitate to contact.
Email: info@dxminds.com