October 11, 2022
Posted by:

Admin

Category:

Famous App Analysis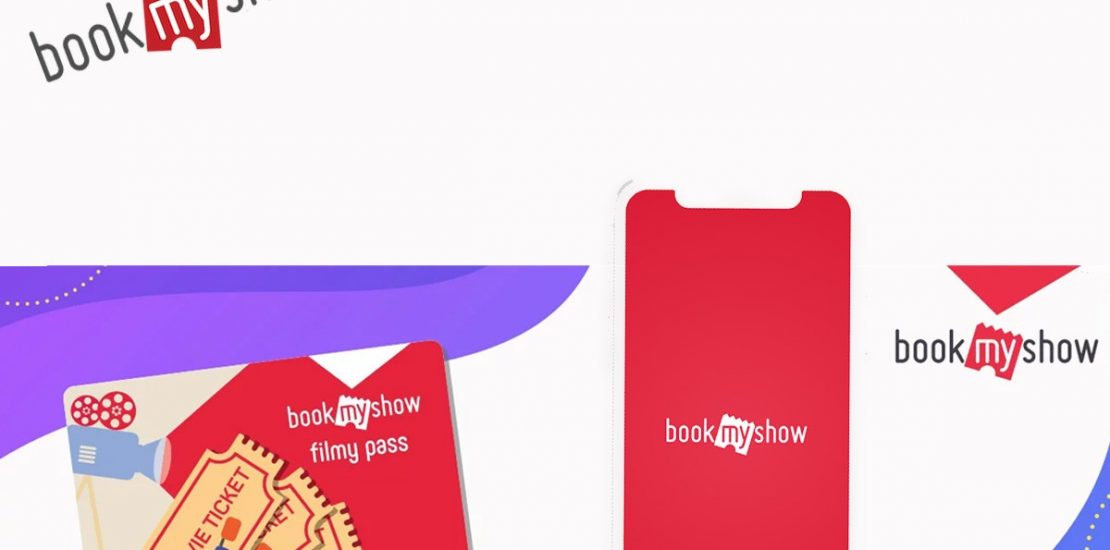 HOW MUCH DOES IT COST TO DEVELOP AN APP LIKE BOOKMYSHOW
There was a time when there were no alternatives to skip long queues in front of the ticket counters at the movie theatres. Standing in the queue was like betting on your luck. You may or may not get the tickets. As time passed by, technology constantly disrupts the conventional ways of how things or processes were done. It was Mr. Ashish Hemrajini who came up with the idea of developing an app like BookMyShow, which helps users to book online tickets for movies, events, activities, etc.
This blog is for all those aspirants who are just right behind the idea and want to know how much does it cost to develop an app like BookMyShow. We will ensure that the data provided here are sufficient and fulfills your requirements.
So let's break the ice!
What Is BookMyShow?
BookMyShow is an online ticket booking app. With the BookMyShow app, one can book tickets for movies, events, plays, sports, and other activities happening around. Other than just allowing users to book tickets, book my show features "movie reviews", "quick guides", and "things to do" in a locality exclusively under their BUZZ menu.
The main features of Book My Show App are:
Sign Up/ Sign In
Users can register an account with book my show using their Gmail/ Facebook accounts. They can sign up with other email Ids as well.
Programs are categorized in such a way that users can easily sort out the ones of their kind. Filtering can be done based on program dates as well.
Notification regarding latest programs, offers, and shows will be sent to users under this section.
Payments can be done at an instance by making use of the quickpay facility. Users can use their net banking options; add their credit/debit cards, gift vouchers, wallets, and UPI to make quick payments.
Recent bookings, pre-booking, merchandise, and coupons are accessible under this section. Alterations, updates, and cancellations to the upcoming bookings can also be done.
This is a charity initiative launched in 2014 to uplift people who belong to the lower bottom of the pyramid. Users can pay the amount they wish to donate to the poor.
Developing an app like Bookmyshow requires a huge skill set and expertise. Several parameters are to be taken in to account before the cost estimation. The main factors with which the cost varies are:
Cost of developing an app under Android platform won't be the same for developing the same app for the iOS platform. Or it won't be the same if you want is a hybrid app. Cost may vary depending on the platform you choose for developing the app.
Integrating the latest features to the app can increase the app development cost. All the latest features such as Artificial Intelligence, Chatbot, AR/VR, etc can be integrated into an app based on the requirement, along with which the cost will also be increased.
Mobile apps need to be customized for particular locations they serve. Geographical features and language options may vary from location to location. This can vary the app development cost.
As app design must possess the potential quality to serve its purpose, hiring the best designers is mandatory. The app development cost depends on this factor too.
Cost of developing an app like Book My Show
For developing an app like BookMyShow, the approximate cost will be around USD 10,000 to USD 50,000, which meets standard features and parameters
We strongly recommend you to never compromise a bit on the quality of the app by hiring cheap developers as the app represent your brand value and even the future of your business.
DxMinds, one of the leading mobile app development companies in Sweden, UAE, USA, India and other major countries across the globe is a result driven digital transformation company. We have got proven track records in developing successful mobile apps for small, medium and large enterprises. We use the latest trends and tools for ideation, market research, and analysis prior to app development. As we are in parallel and updated along with the latest technologies, we know the pulse and pace of the market. Hire DxMinds for making your dream come true. For more inquiries, write to us at:
inquiry@dxminds.com