October 13, 2022
Posted by:

Admin

Category:

Famous App Analysis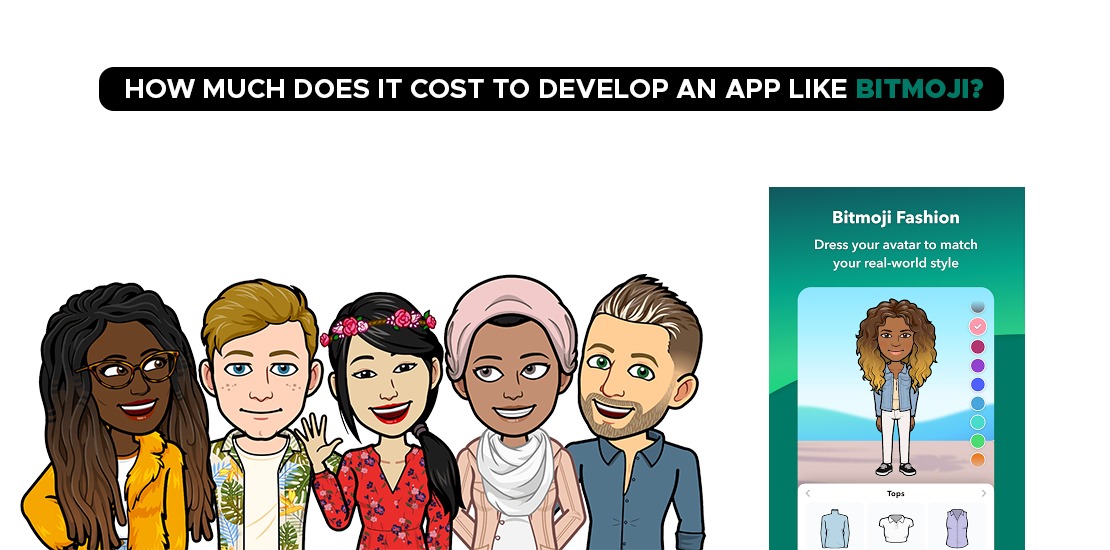 Cost of Developing an App like Bitmoji?
We would like to tell you more about Bitmoji and its development cost.
Early 2014 saw many people searching for applications like image creators, modifiers, editors, etc. At that time a popular company called Bit strips took the initiative of developing cartoon images using comic strips with the help of the Bitmoji mobile app. Later after some time in 2016, they were acquired by Snapchat.
The basic concept of the app is to add cartoon effects for various kinds of emojis based on the situation which can be used in any kind of mobile app. The application can be used in between conversations to express ideas or feelings.
If you are willing to create an avatar and a sticker with your own images let me describe to you such that how will be our emoji's during the conversation between family and friends. This app sounds in way that all the companies like Snapchat were familiar about the app. Business people started looking for Bitmoji app costs and features to integrate into their platform.
Want to develop an app like Bitmoji and to know the cost of development then you are in the right place.
HOW TO USE Bitmoji App?
Install the Bitmoji app from the Google stores.
Signup using your user id or mail id
Select your gender
Design your Bitmoji character.
Select your language
Sort out and add it to your keyboard
Just enjoy Bitmoji cartoons in your chats
Let's review the key features of Bitmoji
The application is suitable for all kinds of Android and iPhones.
Google Chrome supports Bitmoji.
If you have the keyboard app for chatting you can install the app.
User can create their own avatars and stickers using their own images.
The app is to install.
Bitmoji app has features to optimize the images.
App information
Bitmoji is your personal emoji. Use it on Snapchat and whatever else you chat!
Bitmoji is your own personal emoji
Creates expensive cartons.
Choose from a huge library of stickers with all your features.   
Version 10.57.197
Updated on May 8, 2019
Downloaded by 1000000+
In-purchases $ 62.38-62.56 per item
Offered by Bitstrips
Launched on Oct 28, 2014
How Much Does It Cost to Develop an App Like Bitmoji?
The cost of developing an app like Bitmoji varies from company to company based on the quality and platforms. The cost of the application may differ based on the features and designs. We are the best mobile app developers in the United Kingdom also our company will help start-ups who approach us with creative ideas. we normally charge USD 10k to 30K to develop an application like Bitmoji  
Want to develop an app like Bitmoji? Contact us for a FREE QUOTE!
Email: info@dxminds.com