June 10, 2020
Posted by:

Admin

Category:

Famous App Analysis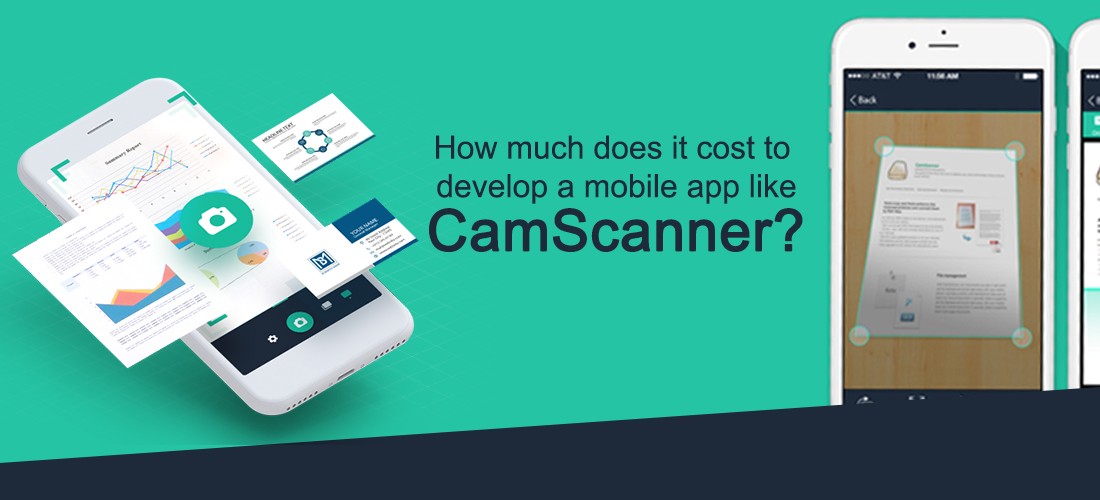 Mobile applications are aggressively been applied across various verticals of our lives. Its integration has smoothened various of our day to day activities and has introduced much more transparency in the process. The industry saw a sudden rise in the usage of mobile applications right after the introduction of mobile applications. The success of both smartphones and mobile applications are mutually dependent, or we can say that mobile applications are the reason for the success of smartphone or the vice versa. Whatever it may be, it is after the advent of smartphones and mobile applications that the rise of a digital economy has begun. The number of mobile applications that's been widely used and the ones that get deployed to the respective app stores are the perfect examples of the impact it had on society.
We have reached a point where we directly or indirectly depend on mobile applications to fulfill our needs. It can be a taxi-hailing, food delivery, banking, entertainment, E-commerce, or anything. A life without mobile applications is much harder to imagine. It has become our bloodline and oxygen. Have you ever though how mobile applications have gained much popularity even from the base of the pyramid? It is because of its features and the advantages it facilitates. One can simply rely upon mobile applications than any other conventional methods because mobile apps are faster, safer, and secure. Also, it is simple and easy to use that even a person with less literacy can have complete mastery over mobile applications.
Since the demand of mobile applications is skyrocketing, businesses also started to reach out to their customers via digital platforms those too leveraging mobile applications. They found out that mobile applications are the most effective and efficient platforms to engage their end customers. Also, to bring in more business, thereby generating potential sales and revenue, they found mobile applications as the best medium. Business owners are actively hiring best mobile apps development agencies to give life to mobile apps of their kind.
CamScanner is a widely adopted mobile application that helps its users to perfectly scan documents and images of any kind. Huge popularity gained by the app, in face helped its owners in generating potential revenue. Entrepreneurs widespread across the globe are actively seeking the opportunities to develop a smartphone scanner mobile app like CamScanner. The purpose of this article to serve that segment of people who wants to bet on their luck by developing an app like CamScanner. We will discuss the in and out details including the cost to build a scanner app like CamScanner, features, technologies, and much more. So let us get started.
Need for an app like CamScanner
There existed a lot of limitations in the conventional ways of scanning an image or document, as the users need to have a scanner or need to reach out to a store where they can have access to a scanner. Things have changed drastically after the arrival of technology backed mobile applications and that's how a smartphone scanner mobile app like CamScanner is gaining traction.
More about Scanning app like CamScanner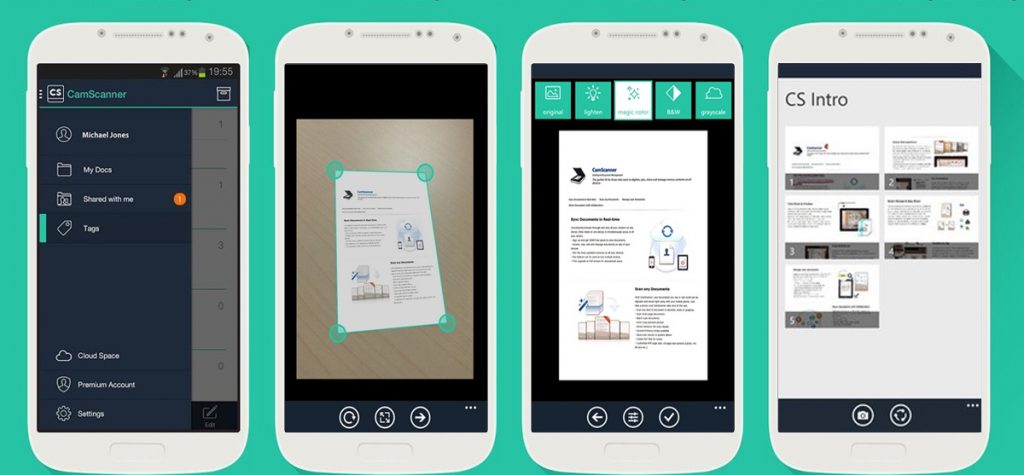 CamScanner is gaining huge attention from the global community and it has won several awards and recognitions for the services it delivers. Also, it has been selected as the most productive mobile application of the year, not so long back. The market the app is addressing is huge and holds enormous potential. CamScanner is making the most out of this and its growth is skyrocketing. In India alone, the app as got active users of more than one hundred million and more. The app helps individuals, enterprises and even global fortune companies to increase its operational efficiency by the best usage of technology.
Advantages of CamScanner mobile app
· Leveraging the CamScanner mobile app, the end-users can scan documents of any kind, that too with the help of a smartphone. It all happens in just a matter of a click. It can be a multi-page document, Batch Scan Document, etc.
· Easy document management
· Digitize any documents
· Enhanced ways of sharing the scanned document
· Document Syncing and much more
CamScanner- Achievements and Recognitions
· Google Top Developer — 2012
· App Annie Top Publisher Award- 2017
· ICDAR Text Recognition Champion- 2019
Features of a scanner mobile app like CamScanner
In order to meet the necessities and to serve the requirements to its fullest, a document scanner mobile application likes CamScanner should have some features integrated into it. Let us see what those features in detail are:
· Account creation
Users need to create their accounts on the CamScanner to have access to its wide range of features. They can make use of their email id, social media handles or even mobile number to proceed with the registration.
· Scanning
The primary feature of the CamScanner app is its integration with the smartphone camera. Since scanning is the prime purpose of the app, it should have an integrated scanner.
· Text Recognition
With the latest features and technologies onboarded to it, the app is capable of recognizing the texts from images. This will help the end-users in reducing all the hassles and bustles involved in the process.
· Annotations and Watermark
The app allows its users to scribble annotations and watermarks over the scanned documents. This can be helpful for highlighting particular text or can be used to protect the privacy of the document.
· Rapid Export
Users can export the documents to various mediums as provided in the app that too at the rapid speed. All of this takes place in just a fraction of a second. They can export the scanned document to programs like word, excel, and much more.
· Various saving features
The app allows its users to save the scanned documents as PDF, JPG or even as a text file. This helps the documents to achieve full control over their day to day tasks.
· Security Encryption
The app comes with high-end security encryption features. This can be leveraged by the end-users to have complete authority over the privacy of the documents they scan.
· Cloud Services
Cloud services offered by the app allow the users to access the document on the go.
How much does Camscanner app cost?
We have seen various details of CamScanner, the document scanning mobile applications. Also, we have discussed the in and out details of the app including its features and advantages. Now we are going to see how much does it cost to develop a mobile application like CamScanner. The app development cost is bound to a large number of factors and these factors consist of app development platform, app size, app technology, app location, app features, app maintenance, and even app development agency. Taking these features into account, the app development cost of CamScanner will be approximately USD 10,000 to USD 50,000. The cost will vary based on the variations in the requirements.
If you have figured out the true potential of a document scanning mobile app like CamScanner and want to develop an app of such kind, hire DxMinds Innovation Labs, the fastest growing digital transformation and document scanning apps developers. They have got profound experience in developing scanning mobile applications that can be leveraged to enhance the entire process. For more details, drop a mail to info@dxminds.com