January 24, 2023
Posted by:

Admin

Category:

Famous App Analysis, Technology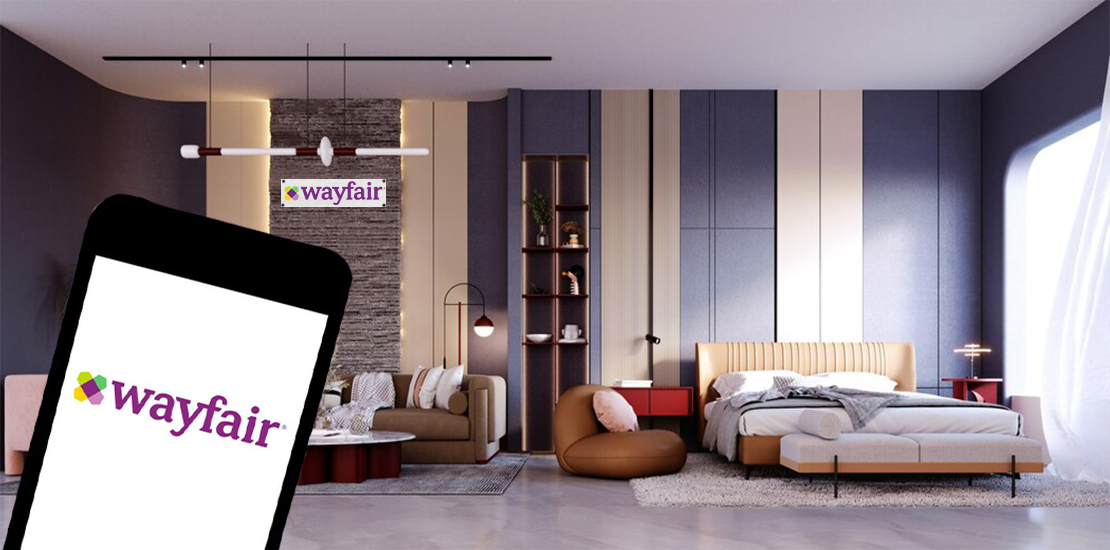 We value your presence here because it demonstrates your entrepreneurial spirit and determination to succeed on your own as a founder in the tech-business sector. This blog focuses on the creation of mobile applications for furniture and home decor stores, which is a remarkably successful online business concept. We decided to write this blog post about creating an eCommerce app for furniture and décor after noticing a striking increase in online furniture shopping apps and their quickly rising sales numbers.
Hoping might help you find the exit; let's get going!
For convenient living, storage, sitting, sleeping, etc., a person needs furniture in their home. Not to mention that our lives now have more of a background in terms of home furnishings and decor. In the modern world, people's homes are furnished differently as their lives change. For instance, when their income rises, they get married, remodel their home, welcome new babies, buy new electronics, experience any catastrophes, begin working from home, and other such events.
Beyond the essentials, home decor conveys a person's sense of style. It's become popular to create and decorate an office or home furniture in a way that complements interior design. Finding the appropriate furniture that complements the interior, though, is far too exhausting for most people. Finding, fixing, and replacing it all requires a lot of time.
Wayfair, a furniture eCommerce platform, was founded in 2002 by two entrepreneurism students, Steve Conine and Niraj Shah, who saw a market opportunity. It took extensive market research and internet search pattern analysis for them to grasp the fortune.
A well-defined business model is required for the development of home décor and furniture shop mobile apps. However, which model to select is determined by your budget and other resource availability.
In this blog, we will discuss everything associated with Wayfair like the Furniture mobile app
Working of Wayfair
Wayfair is a well-known eCommerce app where buyers can browse a variety of furniture for their room, choose a product, and place an order. The user can always move and switch products as they please.
When buyers are ready to make a purchase, they will be seamlessly connected to Wayfair's shopping application, which is also available on Google Play. Customers can easily enjoy their shopping experience thanks to 3-D scanning.
If you own a furniture store and want to boost sales, consider moving it to an online platform. It not only boosts profits but also contributes to a high ROI. As a result, creating an app like Wayfair is a great idea.
You can also seek the assistance of an on-demand app development company with a proven track record and dedicated developers to make this process more efficient and convenient.
Benefits of Building an App Like Wayfair
Building an app similar to Wayfair is an excellent idea because everyone now prefers online ordering services. You can advance your company and gain a tonne of incredible key features by building an eCommerce application. Several advantages are as follows:
Enhanced Brand Recognition
Increasing brand visibility is the first benefit of creating an app like Wayfair. Simply put, you can discover a simple method for interacting with clients. Of course, people use their mobile devices for a lot of their shopping.
Businesses have a fantastic opportunity to make money by creating their own apps that will best serve their customers. You can provide the best service to your valued customers with the aid of an app. To make the development process more convenient, you should enlist the aid of seasoned developers who have a solid track record of offering on-demand app development services at competitive rates.
Improved marketing communication
Customers undoubtedly remain in contact with brands constantly. Therefore, it is not incorrect to say that an app can enhance how customers interact with brands, shop, and obtain information. Building an app for your company with cutting-edge technology and distinctive features is crucial. By developing an app, you can reach your target market and increase your revenue. However, creating an app is not as simple as brewing a cup of tea.
In this case, you can contact experts with years of experience in the creation of custom Android apps. Experts will construct a solution that will boost your company's performance using their years of experience and dedication.
Increase customer satisfaction
Constructing an eCommerce application like Wayfair can improve the client experience. Naturally, customers are on the lookout for incredible offers and deals, so creating an app is a fantastic idea for you. Utilize cutting-edge technology and inventive designs to enhance your app's appeal to users.
You can always hire dedicated developers to do this work because they will give you one of the best solutions for creating a professional app. Professionals, of course, have extensive knowledge of technology and coding, so they will ensure that you receive the best solutions that satisfy your needs.
Fosters the Development of Strong Relationships with Customers
The ability to improve your relationship with your customers is yet another fantastic benefit of creating an app. Building your own application from scratch with cutting-edge technology and many features is a great idea.
You can draw customers to your website and encourage them to share it with others by creating an amazing application. In plain terms, it will assist you in establishing enduring relationships with your clients.
You can contact a mobile app development company that will assist you in any way possible to make app development jobs more convenient and easier. They take all the necessary steps to build a business, from planning to turning ideas into reality.
Various Models to Create an E-commerce App For Furniture And Decor
One-Stop Home Decor Store
This model allows you to manage everything online, whether you own a single store or a chain of stores. Customers can look through every piece of furniture in your inventory, place orders, and pay online.
Home Décor B2B eCommerce
Some home decor companies work directly with other organizations. In that case, you can base your mobile application on the B2B eCommerce model. It includes everything you need to maximize sales, marketing, operations, reporting, finance, and other customized features.
Home Décor Marketplace
Wayfair has over 14 million items from over 11000 global suppliers. Develop a home decor eCommerce mobile app like Wayfair to bridge the gap between buyers and sellers. You may need to create the buyer's and seller's apps separately for this purpose. In addition, there is an admin panel from which you can analyze and manage the entire virtual furniture shopping business.
Must-Have Features in Wayfair like app
Numerous factors typically affect the cost of developing furniture store apps.
The major cost determinants of Wayfair mobile app development heavily depend on the platforms you want it to operate on, the technology powering it, device compatibility, security testing, app functionalities, and maintenance.
An interactive image to view
Through augmented reality's capabilities, customers can see how the products would appear and fit in their space. The ability for users to take their experience with them on the go is what truly sets this app apart. They can use it even when they are away from home to take a picture of their room and see various products.
Room Planner 3D
Customers can create an interactive 3D room using Room Planner 3D. By including Wayfair products in the virtual room, they can experiment with different layouts, designs, room sizes, etc.
Navigation:
The app has simple navigation that includes both text-based and visual ways to search for a product. Large, clear images and a wealth of pertinent product data, such as item name, brand name, price, shipping costs, and average product rating, are both present on product category websites, which strengthen the navigation element.
UI:
Wayfair offers a simple-to-use interface with quick access to the home screen and shopping cart. The user-friendly layout of this app makes browsing easy. Everything required to improve the user experience is present in the UI.
Wishlist:
You can save your wish list in a specific favorite's folder on the Wayfair app for Android and iOS, and you can easily group your favorites for later easy access.
Checkout
The main benefit of this is that it offers a handy checkout station. Your transactions typically require several taps to be completed. This app can automatically save the billing information for later use.
Push notifications
Wayfair has nailed the push notification game. Customers receive timely notifications from them when a discount is activated, as well as messages about the products they are viewing and the product delivery.
The generic set of features that account for the cost of developing the Wayfair app would look something like this if we had to list them.
User Panel Features
Sign in/signup
User profile management
View product catalog
Push Notifications
Custom search and filters
Multiple payment methods
Product reviews and rating option
Multiple language support
Share/ refer products through social media
Ask questions
Admin Panel Features
Manage product categories
Manage store owners and users
Reports generation
Payments management
Shipping and delivery management
CMS management
Here are the essential features that the store-like Wayfair app for Android and iOS must have for users and administrators.
The technology stack that the Wayfair app is built upon is the next component of the list of determining factors that affects how much it will cost to develop a mobile app.
Wayfair, a well-known furniture shopping app, is powered by a complex technology stack.
On the surface, the features and skill set of the team developing a Wayfair-like application determine its viability. But the technology stack that goes into its creation also deserves a lot of credit for that success.
The tech stack behind the successful Wayfair application is shown below:
How Much Does it Cost to Develop an App Like Wayfair?
Once you are aware of the features your application must have, you need to know how much it would cost to create an app similar to Wayfair. There is no doubt that a number of factors, including features, technology, platforms, and a host of others, may influence the cost of app development.
Here, we'll discuss a few factors that could affect the cost of developing a Wayfair app. It will assist you in learning the cost of the app development services.
App Designing
The success of the app is influenced by the UI/UX design. When deciding to create your own app, you must, of course, take care of designing. There is no doubt that a user will notice design as soon as they open your app.
As a result, you must ensure that the app's design is polished. A web or mobile application, however, costs a lot to design. Yes! It is not a big deal because they take care of the quality and graphics that experienced designers charge more than amateur designers do.
Depending on the reputation and experience of the professionals, the cost of designing an Wayfair may range from $10,000 to $20,000 or even more.
App's Feature
As we've already mentioned, the features are crucial to the project's success. To add all the distinctive and cutting-edge features to your app, however, will cost a significant sum of money.
The cost may range from $30,000 to $40,000. You can scale back the features in your app if you don't have enough money to add them all. For adding straightforward and essential features to your application, you don't need to pay more.
Testing
When creating an app like Wayfair, finding and removing bugs is a necessary and crucial step. Without a doubt, testing an app like Wayfair can take the developer up to two or three weeks.
The typical hourly wage for an app developer ranges from $50 to $150. Therefore, you should budget between $4,000 and $10,000 to test your application. However, depending on where the developers are located, it might happen.
| | |
| --- | --- |
| Location | app development per hour |
| Europe | $25-$35/hour |
| USA | $30-$50/hour |
| UAE | $25-$60/hour |
| India | $20-$40/hour |
This is an estimate of the cost of developing a mobile app, per research. However, the cost may vary depending on the technology, the number of functions, and the platform. Determining the true cost of creating an app like Wayfair requires research before you sign a contract with a professional.
In addition to these crucial elements, there is one more crucial component that aids in stabilizing app development costs. It is a company that creates mobile apps.
The cost of online furniture stores like Wayfair is influenced by a number of factors, including the agency's location, the size of the team, and the qualifications of the experts working on the project. An agency based in the US would cost between $80-100 per hour, whereas one in India would cost between $60-80. The cost of developing an app would also increase with the size of the team working on it.
After examining the cost-related aspects of the components on which entrepreneurs would need to spend their money, let's now shed some light on what is available to them. How are they going to get a return on their investment?
Monetization Model for WayFair like app
The core of Wayfair's business strategy is its ability to generate revenue from the sale of its products, installation services, and platform-based advertising.
A further step towards gamification can be made by your company as a brand. Customers can purchase virtual furniture from you to put in their virtual rooms, or you can just add a feature that gives users a discount if they invite friends to the app and they make a purchase. Your customers can become dependent on the mobile app in a number of ways.
The Wayfair-like app may be monetized in a variety of ways, but the most important thing to keep in mind is to make sure that it maintains the brand's image while not impairing the customer experience.
Team Required To develop Home décor and Furniture shopping apps like Wayfair
Hiring app developers won't be sufficient unless you have in-house knowledge. You will then need to collaborate with a software company that has experience in the same industry. For your information, a mobile app development team is made up of the following experts:
Project Manager
Business Analyst
Front-end Developers
Android/iOS Developers
Quality Assurance
UX/UI Designers
Back-end Developers
Conclusion Remarks
In a store like Wayfair, customers can quickly view the exact room in the location through the camera, select a product, and place that in the room to see how it fits or looks in that space. Users can also quickly switch out and rearrange products to examine various angles and layouts. In summary, the app is a textbook illustration of how technology should be incorporated to elevate the customer experience.
We hope you've found answers to the questions about the factors that go into determining the overall cost of developing apps like Wayfair. What are the next steps? Contact an augmented reality app development company with experience in creating eCommerce apps. We can assist you.