October 10, 2022
Posted by:

Admin

Category:

Famous App Analysis, Mobile App Development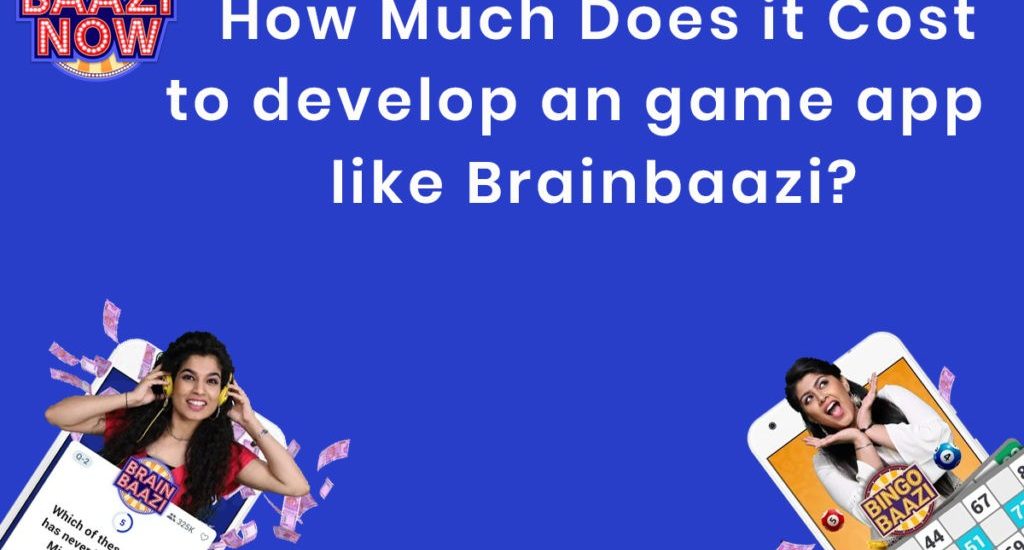 Do you want to know How Much Does an App Like Brainbaazi Cost?
Then you are in the right place!
We will let you know the exact app development cost. Before that let's have a quick look at the features of Brainbazzi app:
About Brainbaazi app
Brainbaazi is an interesting game app, where you can win cash prizes by playing online quizzes and puzzles. The cash prizes can be redeemed through popular wallets platforms-Paytm or Mobikwik
At Brainbaazi, live quizzes are hosted during different intervals of time. Users can set alerts for upcoming quizzes so that they will not miss the game.
Features of Brainbaazi app
Reminders will be sent to the users few hours prior to the game.
Each question comes with 3 options. Users will get exactly 10 seconds to answer each question.
Quizzes can be played either in English or Hindi.
Players have to provide the right answer within 10 seconds in order to avoid elimination.
Inviting friend to Brainbaazi app offers you lifelines.
Answer all the questions correctly to win the Jackpot.
No prize-winners? Not a big problem!
If a game ended up in having no winner, the prize money will be automatically carried forward to the next game.
Winners can claim the prize money on their Paytm/Mobikwik wallet.
Brainbaazi App Development Cost
Cost of developing an app like Brainbaazi varies from developer to developer. Every developer considers some general factors while estimating the app development cost. They are:
Features you want to include in the app
App development platforms (Hybrid/Native)
App platform (Android/iOS/Windows) etc.
Anyway, the cost of developing an app like Brainbaazi will be around $7k to $30k depending on the selected features.
DxMinds the leading app development company in Bangalore develops high tech engaging and interactive apps like Brainbaazi for iOS, Android, and Windows platforms at a minimal budget. We start from scratch by considering all the aspects of game creation, UI/UX, game platform, performance, and maintenance.
For more inquiries write to us info@dxminds.com