October 11, 2022
Posted by:

Admin

Category:

Technology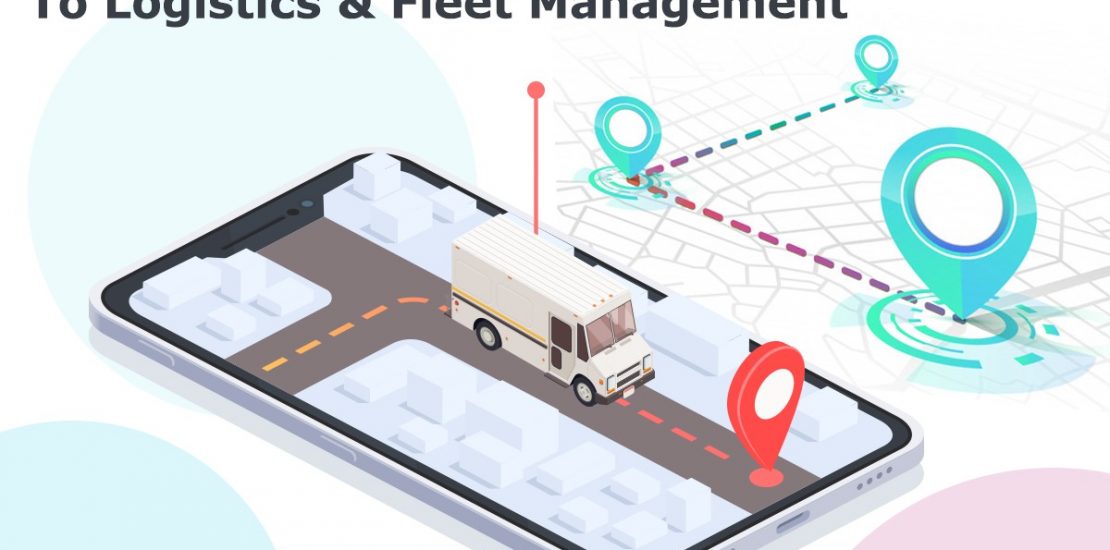 Role of GPS Tracking in logistics and fleet management
Technology is aggressively been applied across various verticals regardless of its industry. One of the main reasons behind technology gaining huge traction is the role played by it in making our lives better. It has transformed all industries it belonged to. New trends are getting introduced in the area of technology such as artificial intelligence, machine learning, Blockchain technology, chatbot, cryptocurrency, etc.
Technology stands high in the frontline in the process of streamlining various business operations. It offers a handful of opportunities for entrepreneurs and enterprises to scaling the business. The best applications and use case of technology is capable of disrupting the conventional business processes and systems, thereby adding more transparency to it. Thus technology is redefining the business landscapes for the good. In this article, we are going to discuss detail about the latest application of technology in the logistics and fleet management industry and how it is transforming the industry. We will discuss it in detail, covering almost all major aspects. We are pretty much sure that this blog will be a handbook for all entrepreneurs out there who are looking forward to integrating various GPS technology solutions in the logistics and supply chain industry. So let us dive deep into it.
More on logistics and fleet management
Logistics and fleet management plays an important role in our day to day life. A large number of logistics and fleet management companies are operating successfully in our community. Right from the movement of goods to groceries, packages, shipments, and couriers, our dependency on the logistics industry in accomplishing our daily tasks are of high grade. The logistics industry itself has involved a lot of tedious jobs and herculean tasks. Also, it is highly prone to manual errors. A slight mistake in the documentation process can incur a huge loss for the organization.
Read More About GPS Tracking: GPS Tracking Solution
Digitalization of the logistics industry
Brick and mortar style of running a logistics business has a lot of challenges involved in it. The whole process of the logistics industry in conventional ways has got streamlined just because of the application of technology in it. All of the hassles were eliminated from the process to ensure its smooth operations and in-house efficiency. Various technologies are widely been applied in the industry and GPS is one of the prominent ones among them. The digitalization of the industry has brought down the manual errors down to zero. One of the main technology that is widely been adopted across various domains of the industry is GPS.
GPS Technology- redefining the landscapes of the logistic industry
GPS technology has been aggressively adopted in the logistics industry for making it big. Enormous application of GPS technology makes the logistics industry more accessible and reliable been to the common man. A large number of problems and challenges faced by the logistics industry were converted to a wide range of opportunities by the best use of GPS technology. Right after GPS got integrated, the industry witnessed a sudden boom. All of its operations were found to be far more productive and efficient when compared to conventional ways. Fleet owners were given the complete authority over their container which in turn has helped them in bridging the gaps that existed in between. The advancements offered by the technology have prompted logistics enterprises to integrate the same into their existing frameworks.
How GPS technology is level shifting logistics and fleet management enterprises?
We have seen that GPS technology is disrupting conventional business practices in the logistics industry. Now let us see in what ways they are impacting the business.
· Real-time vehicle tracker
One of the most modern offerings by GPS technology in the domain of logistics and fleet management system is Real-time vehicle tracker. The exclusive and vibrant GPS solution application offers hassle free ways of tracking the vehicle location that too on a real-time basis. In other words, we can say that the owner who is staying miles apart can seamlessly access the location of their fleets. This helps them to manage related activities accordingly.
· Telematics
Telematics is one of the latest applications of GPS and it is not just limited to the logistics industry. The Telematics device integrated on the fleets allows the business owners to stay on top of various activities happening on board. It will help enterprises in availing rider details, rider monitoring, rash drive detection, speed monitoring, harsh braking, etc. In a nutshell, these devices help business owners in making it big by the best utilization of technology.
· Route optimization
One of the main challenges faced by the logistics industry it he route planning and many of them have failed at it miserably following the conventional ways. It is at this point, GPS comes to the picture. GPS facilitates various features including route optimization by which drivers are guided to follow the least cost route. The result is saved time, energy and revenue.
· Accessory tracking
GPS along with various other technologies like the Internet of things (IoT) combines to form a top-notch solution that allows business owners in staying top of tracking their fleets and related assets. This prevents robbers from stealing their fleets. This enhances safety and security thus making the entire process transparent and crystal clear.
· Analytics and reporting
When coming to the analytics and reporting, GPS offers the best in class services to logistics business owners. Real-time reports of vehicle speed kilometers run. Trip details, mileage, idle time, running time; fuel status, etc. helps business owners in having a detailed report on the performance of their fleets and can take relevant steps toward making it much better and profitable.
Advantages of having a GPS integrated into the logistics business
GPS comes with a multitude of advantages in making a business more efficient and productive Let us see what the major advantages are.
· Less documentation
Say no to all those conventional paper works that existed in the domain right after integrating GPS to your existing frameworks.
· Enhanced fleet management
GPS solution for the logistics industry offers endless opportunities to manage your fleets in a hassle-free manner.
· Organized workflow
With the arrival of GPS solutions in logistics, all of the processes within the domain got streamlined and organized.
· High productivity
While GPS solutions diminish the chances of errors, it enhances the in house productivity.
· Reliable and economical
All of the GPS solutions available are highly reliable and are reasonable in pricing.
· Enhanced profits and reduced costs
The solutions let you turn out your current business model into a much profitable one by eliminating all those unwanted losses.
DxMinds Innovation Labs- The best GPS solution provider for logistics and fleet management businesses
DxMinds Innovation Labs is a leading digital transformation and GPS service Provider Company for logistics businesses. The GPS solutions developed at DxMinds Innovation solutions are impeccable that it is capable of taking the business to the next level by the best technology practices. Professionals at DxMinds strive towards achieving perfection and works seamlessly in attaining the same. The company is headquartered in the US and has corporate offices in various countries like Indi, UAE, Australia, and Peru. For more details on how the GPS solutions developed by DxMinds can transform your logistics business, drop a mail to info@dxminds.com