May 5, 2021
Posted by:

Admin

Category:

Chatbot App development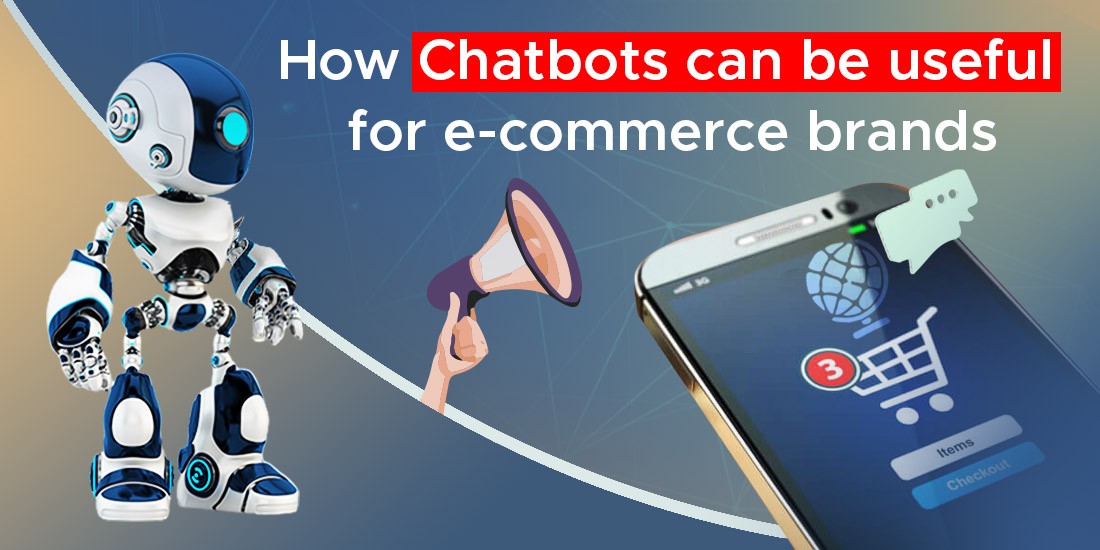 Chatbots are the innovative trends in the field of e-commerce. Well, we all have probably come across chatbots and used them to know about the website and its services. These are the programs that pretend to be humans and interact with text or voice input. These are simple automated programs that perform repetitive works at a greater speed than humans.
It offers an experience that is similar to speaking with a customer service agent via live chat. Though you can utilize chatbots for e-commerce companies can be useful for a variety of purposes, it is popularly utilized in customer service. All thanks to its ability to offer an on-demand response for first-time visitor's customer service tool.
Every field of business has become resonant with Chatbots. Chatbots have become so popular because of artificial intelligence and machine learning. As a result, AI-powered chatbots have become smarter as they can learn from their previous conversations and offer the required assistance if your customers require help.
eCommerce businesses can help you boost customer experience since it is available at the moment they require it.
It improvises customer support since it has the potential to streamline other interactions between companies and their customers.
Stats prove that 65% of consumers prefer to contact businesses via messengers and 53% of consumers are likely to get things from a store they can drop a message.
Free consultation request
How Chatbots prove beneficial for e-commerce business?
Chatbots and AI are establishing an enhanced online presence in the field of customer service, and it is predicted that by the year 2025, AI will be mostly available in every customer interaction. Let's dive into some of the reasons why chatbots for e-commerce companies are gaining popularity:
Messaging apps have dominated the sector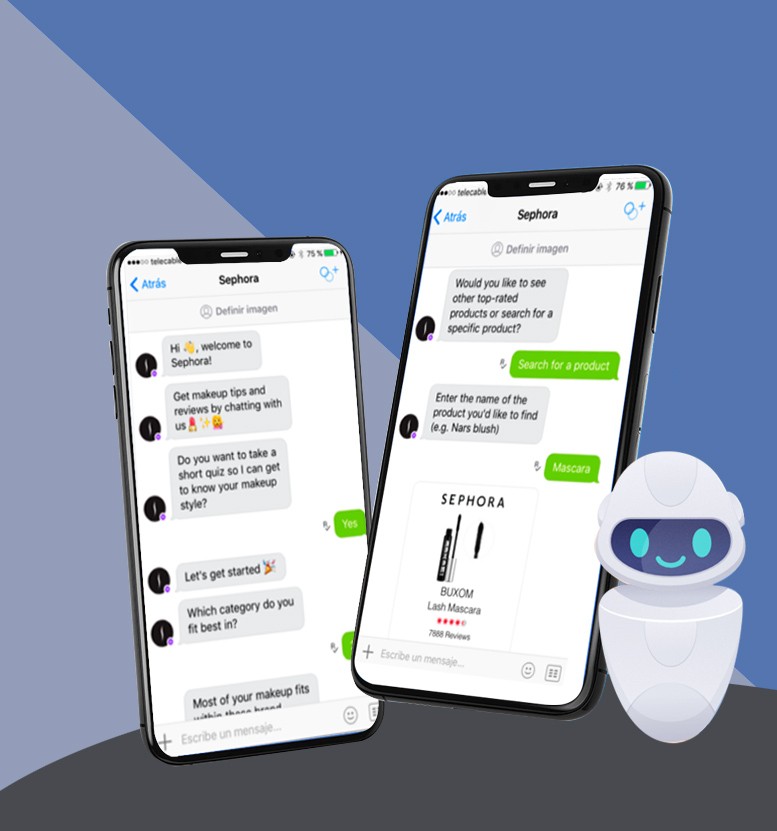 When was the last time you talked with your school friend? Yes, you might not listen to it, as most of the time you might have dropped a message. The same things follow in the field of e-commerce. These messaging channels like Facebook Messenger, Whatsapp gained popularity amongst customers interacting with an e-commerce business. Ecommerce chatbots enable you to assist your customers in a hassle-free manner.
Personalization at its best
Who doesn't like personalization? Yes, every one of us likes personalization, as a study conducted by Epsilon suggests that 80% of consumers are likely to order their requirements which offer personalized experiences. Chatbots offer personalized experiences at every customer touchpoint. Chatbots can be used to acquire more data about the visitors and utilize further to make better product suggestions and recommendations. Understanding the customer inquiries, their requirements, and their preferences help to personalize the pages to enable customer loyalty.
These chatbots also are used as a gentle reminder to check customers preferences are in stock or not and suggest alternate products based upon their preferences.
Chatbotsfor e-commerce companies don't make customers waiting for assistance
Generally, the customers expect assistance in less than 5 minutes or less, hence chatbots offer instant assistance around the clock. Hence the customers don't need to wait for a resolution. In this way, the customers are improvising their experiences.
Reduced Costs
Efficient services at reduced costs? Yes, why doesn't a business seek help from chatbots as these customer service activities help you a great amount of money on customer service? Thesee-commerce chatbot examples require less human support and help you to gain information on different aspects of e-commerce sites. In this way, you can reduce human intervention and enable efficient customer service at reduced costs.
Detailed Guidance
Many of us go through various options to select our favorite. These chatbots can help you find customers get detailed information about the products and directly jump into the product they are looking for. Chatbots can offer answers or specific guidance to customer inquiries, hence they can get proper guidance to make the right purchase.
Abandoned Cart
Abandoned Carts are a good source of revenue which is mostly overlooked. Folks don't abandon their carts purposefully, for instance when they get bored by browsing their things on the same e-commerce website. They simply get distracted, so they open another tab and simply forget what they wanted to buy some time ago. It is the time when Chatbots can help to remind your customers of their abandoned carts so that they can proceed to checkout their carts. In most cases, people don't buy it, but they might get to know about the added things in the cart.
Guidance on Products
Generally, customers get lost in a variety of products and chatbots help them by describing the product features, its descriptions, and a lot more. With the help of a chatbot, customers can start looking for exactly what they are looking for and then lead them to the checkout pages. Some chatbots talk to customers to determine their requirements and then offer personalized recommendations.
Let's talk with the experts
How to select the right eCommercechatbotexamples work for your business?
The chatbot market is flooded with various types of chatbots which have different functions and capabilities. If you are looking out for an e-commerce chatbot for your customer service strategy, ensure that the chatbot follows the following reasons:
Embeddable knowledge base –
The knowledge base is a quintessential element for a chatbot. To develop an effective chatbot, a well-structured knowledge base is essential so that a chatbot can suggest some answers. A good chatbot solution allows you to integrate or embed your knowledge base with a chatbot.
Maintain Transparency and Customer Privacy
Never let consumers assume that they are speaking to a human and not a bot. The chatbots can gather basic information from customers through automated responses, but since many don't prefer talking to machines, it will be a better idea to admit you who are. Make sure that the chatbot values the customer's privacy and protects the information in every situation.
Third-party integrations
For a chatbot to automate resolutions for repetitive issues, CRM integration is a great solution that allows seamless integration with multiple-party integrations.
No-code work-flow builder
Make sure nae-commerce chatbot example has a no-code bot builder, which is the most convenient way to set up any workflows. There are various advantages of using a no-code workflow builder like you can set up different multi-level if-then-else conditions.
Customer support software
In case of customer support take-overs, a thorough interaction ensures that customer support will every context they need to resolve the customer's issue without compromising on customer experience. The aim behind this integration is to ensure a seamless experience between the customers and customer-support agents.
The Conclusion
Many Ecommerce companies have started utilizing "Alexa" to assist customers in the best possible way. They are figuring out innovative ways to monetize artificial intelligence and chatbot technology with "Alexa" which has resulted in great spike in sales.
These Chatbots for e-commerce companies are going to become more smarter and reduce the gap between personalization which is generally faced by customers in online shopping. These chatbots have advanced the shopping experience of most of the customers. The customers expect these online chatbots to offer a conversational assistant who can acknowledge the shopper's intent and personalize the recommendations. The e-commerce industry can benefit and improve its sales with the help of incredible assets of chatbots. DxMinds is also a leading Mobile app development companies in Dubai and other places.
Request a free quote
Popular Posts: