Hire UI/UX designers in India
Availing a world-class level of UI/UX designing services this age can be quite challenging as everyone claims themselves to be the best UI/UX designers in India. One cannot even skip this step as high-end UI/UX plays a major role in determining organizational success rate. It is in a context that we come in favor to support the wannabes. We help you hire top UI/UX designers there by meeting your requirement to its fullest. Our resources aggressively employ towards attaining perfection and when it comes to compromising a bit on quality, that's not even their cup of tea. One of the main advantages you can avail by hiring on-demand UI/UX designers from our resource pool is they will be always open to futuristic ideas and innovative thoughts.
Being the top tech resource hiring agency, we are always parallel to the latest happenings in the tech space across the globe. We train our resources in such a way that the services they impart meet global standards and parameters. Our resources are the best when it comes to onboard digitalization to its core. The UI/UX designers you hire from DxMinds Innovation Labs are a pure example of how the state of the art technologies can be perfectly combined with art and creativity to revamp conventional practices and methodologies.
Hire Dedicated Developers
Highly skilled UI/UX designers to hire
We help you hire those 1% highly skilled UI/UX designers available in the market. These designers help you come up with futuristic designs and jaw-dropping user experience by taking various metrics into account. They seamlessly analyze your requirement and addresses your every need in detail. They then fabricate the best technology adoption to deliver you precise results with one hundred percent accuracy and transparency. Hire UI/UX designers from the house of DxMinds. Our resources employ towards delivering results that go above and beyond the customer expectations.
Onboard top UI/UX designers
Enhance the customer engagement rate by showcasing them with the best user interface and user experience. By hiring dedicated UI/UX designers from our resource pool, you are given the chance to associate with top-level professionals who have their hands on top of quality projects where they have proven track records of coming up with best-in-class assignments. They carve out a finely blended UI/UX concept that adds more value to your business.
UI/UX designing for Android apps
The popularity of Android mobile applications is skyrocketing like anything and to get parallel to the trend, enterprises need to leverage the most out of Android app development. When it comes to developing Android mobile applications, the UI/UX part of it plays a huge role in determining its success. We let you avail of full-fledged UI/UX development services for your android mobile application by helping you hire world-class level UI/UX designers. They can add more value to your business idea, thereby making it big enough.
UI/UX design for iOS apps
Take your iOS app UI/UX to the next level by hiring dedicated UI/UX designers from our resource pool. Our designers cater to you with the best design aspects that can seamlessly help you land on the potential set of audiences. The services offered by our designers are so impeccable that it adds more mileage to enhance your revenue and turnovers. It remodels your business frameworks and makes it look like an ideal successful business model.
UI/UX designing for Hybrid apps
Hybrid mobile applications or cross-platform apps are gaining huge momentum these days because of the advantages they put forward. The number of customers depending upon the hybrid apps is exponentially growing and to make you parallel to it, we help you hire top UI/UX designers in India.
UIUX designing for web apps
Web apps play a key role in current business landscapes and it has become a must factor that customers are expecting futuristic design thinking and development approaches when it comes to on-boarding full-fledged UI/UX design aspects. Our designers can revamp the conventional approaches that outpace your organizational growth in the best possible manner.
Custom UI/UX development
Being the top resource hiring agency, we help you onboard the right resources who are capable of giving life to your project idea. They make use of the latest technologies and design approaches to keep you stay ahead of the race.
Support and maintenance
Our enhanced UI/UX support and maintenance services help you keep up the pace in this tech-savvy era. Our resources understand your business in detail and very well understand the market trends and what exactly the customers are looking forward to having.
Why hiring UI/UX designers from India?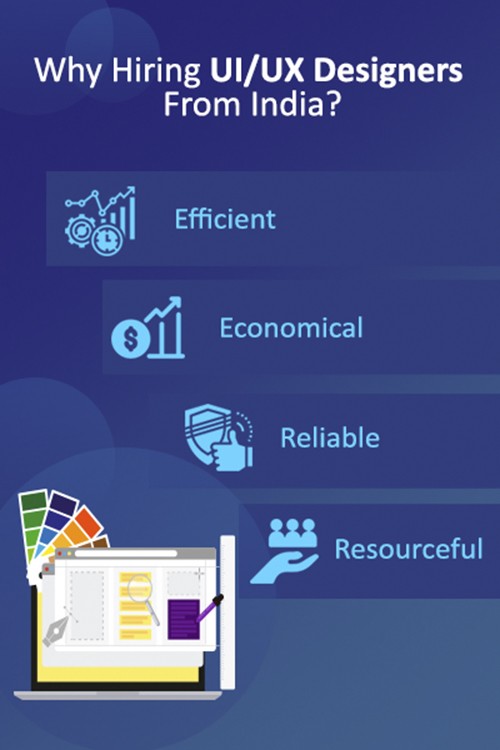 Indian developers always tend to be good hires and one of the main reasons why it is so is that they are highly efficient. Their efficiency is so profound that it helps enterprises in availing services of top-notch. Also, they can enhance the development process by adding a high degree of transparency to it.
Hiring developers from India is so economical and viable. It is not by compromising on the quality part of it, but because of various other factors. Some of them are less cost of living, availability of quality resources, flexible government rules, and regulations, etc. One will find it hard to hire resources from any part of the globe who is as cheap as resources from India.
Indian developers are one hundred percent committed to delivering quality results. They are highly reliable and consistent. They uphold a high degree of responsibility and will employ seamlessly towards achieving milestones.
The mastery over the state of the art technologies and tools makes resources from India a good hire. It helps you in keeping up the pace with that of the current market scenarios and events. By hiring top UI/UX programmers from our wide and vast resource pool, you can have innovation onboarded in the best possible manner.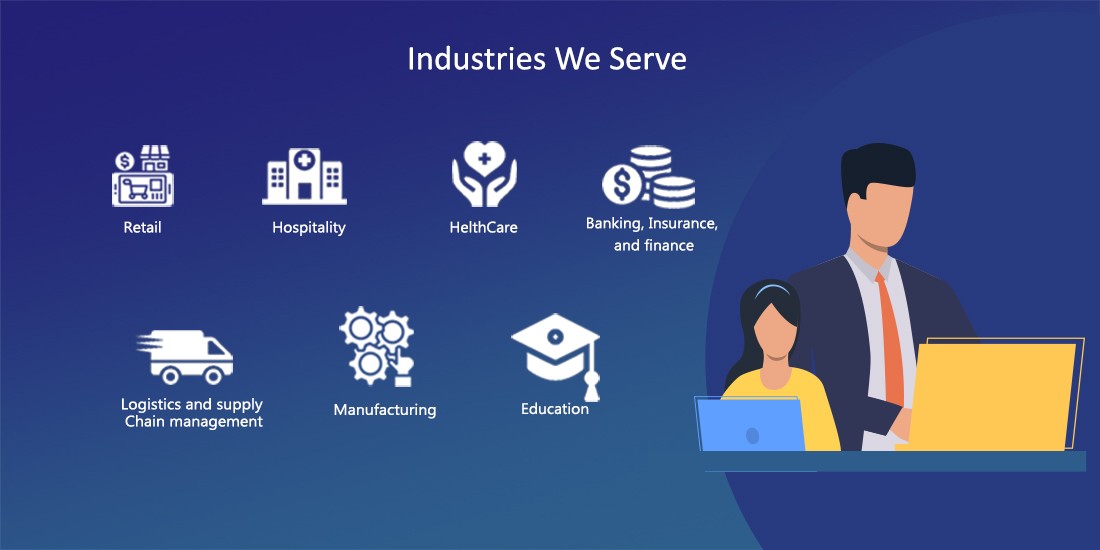 Our resource hiring model
We uphold a wide array of engagement models that offers more flexibility for our customers.
Offshore Development Center

The offshore development center is one of the flagship engagement models we uphold. It helps you avail of quality services at a competitive pricing structure. Under this model, we help you set up an offshore development center overseas. In this ODC, we help you onboard the right amount of resources at the right time that can enhance the development process and can bring value to the table. With our Offshore development engagement model, we were able to gain huge traction from the global set of customers. They find our ODC model 40–45% profitable when compared to the conventional mode of development.
Turnkey and co-owned projects

The turnkey and co-owned projects are also a widely acclaimed engagement model we offer with. It is also known as a fixed cost model. The main advantage of this engagement model will be beneficial for customers who are having budget constraints and want to develop their solution within a limited time period. When it comes to the costing part of this model, resources will be charged on an hourly or on monthly basis.
Build Operate Transfer

As the name itself denotes, the build operate transfer engagement model is divided into three-phase. The build phase, operate phase, and transfer phase. Under the build phase, we help you set up everything from scratch ranging from amenities, infrastructures, resources, etc. Under the second phase, which is the Operate phase, we ensure that the entire system is operating seamlessly and flawlessly. It is under this phase that the project gets derived and formulated. The last and final phase of the BOT engagement model is the transfer phase, where the ownership of the entire system, including resources, amenities, infrastructures, and everything gets transferred to the respective clients. The BOT engagement model is ideal for projects that consume an indefinite time period for development.
Why DxMinds resources for UI/UX designing?
In-depth knowledge
Domain authority
Rapid development and swift delivery
Out of the box thinking
Enhanced resource monitoring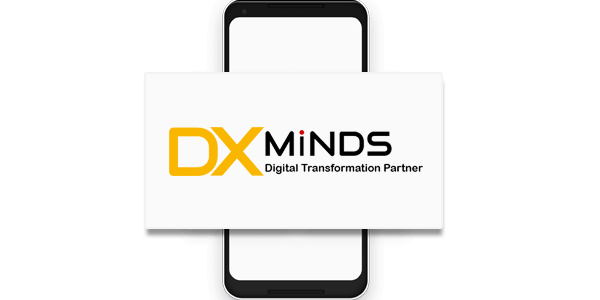 Frequently Asked Question's