Hire Android App Developers in Bangalore
Hire DxMinds on-demand and Top Android app developers and Builders in Bangalore to build and launch unique, android apps that make your end customers identify your business and get experience to app services seamlessly on smartphones, wearables or any device.
The Importance of Android app Development
In recent years, we have witnessed tremendous growth of mobile app users around the world. Smartphones have deployed by billions of people. This expanded penetration of smartphones in the market directly boosted the scope for mobile apps.
Individuals are now utilizing mobile applications for various purposes such as entertainment, shopping, daily planning, booking tickets, and so forth. Mobile apps have become an imperative part of the daily routine of people. These apps modernize the work process of industries as well.
Among the majority of Mobile apps, Android applications occupy a high percentage.
With over 86.8% share, Android OS rules the mobile app development industry. Taking the advantages of Android app development is therefore a need and essential for organizations and businesses. It can improve the brand and identity of business with its great features and functionalities. It is expected to roar even further in the coming years.
To get implemented with the trend of Android app development to grow business, you need to hire dedicated android developers in Bangalore from DxMinds.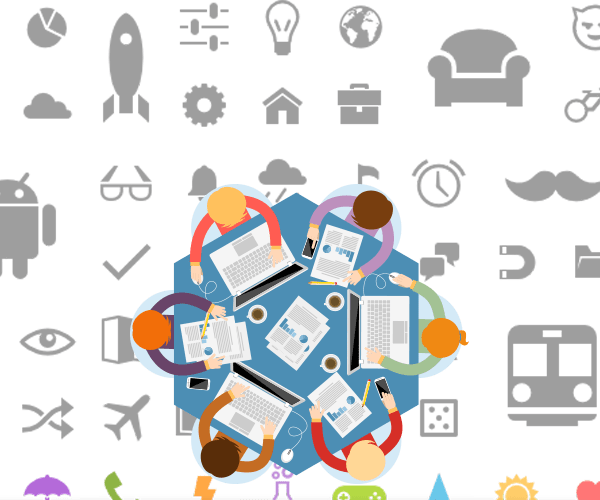 Deliver Your Project Faster With High Proven and Best Android App Developers 
Hiring our expert Android app developers in Bangalore makes it simple to rapidly fill a skills gap in your team. With the proficient DxMinds Android App developers, you can quickly profit from ongoing support. You can either extend your team for a specific project or hire our entire team of android app developers to build a quality grade app.
We can guarantee that our exceptionally talented Android app developers will fit smoothly into your team, works beyond your expectations.
Have an incredible idea? We will offer a fast analysis and a free proposal for it. We assure your data will be confidential and secure
Our Support
Stay Connected with Latest Versions
Highly Skilled and Proficient Developers
Developers hired from DxMinds are highly aware and experienced on all the android programming languages such as Kotlin, Java, C, Python and many more
Full authority
We assist you to build and customize android applications, for any kind of industry. But the authority of project and its administration and instruction lies in your hand.
Hooked up with Latest Technology
Our developers are amazingly qualified to use the most recent Android SDK. The team brings the best of innovation by using the latest technology to your project.
On-site or Client's Place
As per your preference and plan, you can either hire developers to work at your office or can choose to remotely work from the DxMinds office itself.
Excellent and Tremendous Quality
100% quality will be taken care of by our developers while working on building up your android application.
Get project Oriented Development Team
Hire a team of experienced Android App developers versed in any tech stack depending on project demands. Effectively switch between skills following your interest and ideas.
Our Android App Developers Technology Expertise
Our offshore android programmers in Bangalore use advanced technologies in delivering highly scalable, secure, quality rich android mobile apps. Our Android developers can develop spectacular android applications focusing on all industrial verticals. Delivering high standards apps with compromising on quality is our android developer's core motive. Below are some services in our hire Android app developer's category
Well versed android app developers 
Hire skilled android app developers in Bangalore who are capable of building cross-platform apps for clients in a variety of business.
Android web developers 
Delivering the web apps using the android approach is the core thing our android app programmers are center around
Blockchain Mobile app
Our android app developers are specialized with Blockchain technology and create apps according to your unique business requirements.
Artificial Intelligence Apps  
DxMinds android app developers are very talented to develop tech-savvy Artificial Intelligence-based android apps for your industry by blending with machine learning algorithms
Enterprise Android app development 
DxMinds provide native android app development services and solutions to build unique business value and assist in achieving a competitive edge and more profit.
Migration and Porting Android apps
Our knowledgeable Android app developers are experts with considerable authority in enforcing high-end mobile app porting and migration services on Android. We ensure cross-platform accessibility of mobile apps, with our porting services.
Why To Hire Android app developers from DxMinds Over Freelancers?
Going with freelancers for android app development can be troublesome, however, a local agency may offer the best quality but at a premium and high price. At DxMinds, the top android mobile app developers in Bangalore provides the convenience to hire a pool of experienced and skilled android developers as per the skill set who provides end to end android app solutions with an extreme level of customization and address the difficult challenges and tech requirements of clients 
Highlights of DxMinds android app developers:
Great communication skills
Specialized to fit in any advanced and latest versions of android
Follow Problem Solving Approach 
24/7 available to help you
What Benefits do you get from Top Android developers from Bangalore?
Android developers from DxMinds are technically strong in any aspect of app development. Responsive applications are assured by our development team.
Complete app satisfaction and proceeded with collaboration after product post-delivery.
Speed and brick service, within 2 days from an endorsement of the requirements in all aspects the work get started.
Paying just for the work completed.
We maintain complete information confidentiality, uprightness, and security. With DxMinds you can anticipate the best in business by getting overwhelming service that completely supports your requirements.
Great Balance of Skill, competency, specialized technical knowledge, and all the time availability.
Our Android Developers Follow a Streamline Approach
DxMinds android app developers in Bangalore adopted a simple and easy approach to provide flawless app development experience to the client. Our main focus lies in customer satisfaction.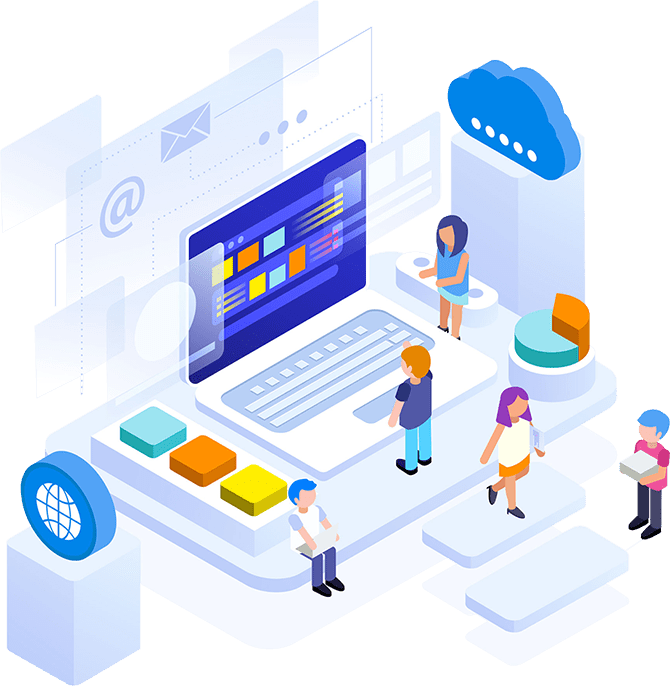 Initiation 
This phase spotlights ongoing through the extent of work, business requirements, required operations, and technical requirements.
Project Analysis 
This phase signals for A-Z understanding of data which involves scope, timeline, resource, and risks involved.
Team Development
Skilled individuals for the correct job are of vital importance as they structure the foundation of any development team.
Commence the project 
We believe and value our client's time and our time. In this viewpoint, no time is lost at the start of the project, once approved from all quarters. 
Strict Delivery Schedules
We keep up transparency in the project and stand by to delivery schedules. Our clients get informed and updated on the progress made in each phase of the project development cycle.
Here is what special we offer
Build or expand your custom-recruited software or app development team by hiring skill based developers from DxMinds the best mobile app development company in Bangalore. Full transparency, no hidden cost. Our goal is to make your organizations smart and cost-effective.
Remote development teams
We build and maintain app/software development teams in Bangalore India. Regardless of whether you are looking to hire 1 developer or need to expand your team to 15-20 developers, we can help you. Get a full-time dedicated and required development team members with significant cost reduction. Our pool of developers/designers will fulfill your desires in different verticals like Software, Web, Mobile, Game development, tech app development and more.
Team extension
Basic integration of talented and skilled based developers with your in-house team. Hire android developers in Bangalore India that will work from our office 8 hours a day, 5 days per week. 
Recruitment and Relocation
Hire specific developers who will work with you on location or offshore however will be officially hired by our organization. You likewise have the option to recruit developers for full-time official employment in your company.
Team Leasing 
A trusted outsourcing partner may need to delegate side tasks services. DxMinds technologies provide such IT services as proficient DevOps and QA teams and offshore IT support.
Dedicated Android Developer team

If you serve a company and unique project specifications may require extension of team,then this model is perfect to employ dedicated teams of developers. It's a pay-as-you-go monthly rolling contract

Get a dedicated full-time android developers team

No hidden cost
Specific hours/monthy production
Monthly billing
Pay for measurable work
Low cost
Highest authority
Long term commitment
Fixed Price Model

If you serve a company/business with large planned projects then go with fixed price model. It's one time Fixed cost payment contract for hiring a team

Not flexible
Fixed deadlines and Budget
Milestone based payment
No setup fees
No hidden cost
Time and Material

For sole business visionaries or any company, hire developers when required. We suggest taking the hourly model when you don't know about the graphs of the work.

No hidden cost
Requirement based working hours
Monthly billing
Pay only for measurable work
Low risk
High flexibility
Iterative process
Offshore IT Development Center 

Set up your offshore development center (ODC) rapidly and proficiently with DxMinds that solves all recruitment and hiring problems. We locate the best skill match programmers and hire tech leads and project managers to margin your offshore/nearshore team in Bangalore, Delhi, Mumbai India or any other country.
Discuss your requirements 
Disclose us progressively more about the tech stack, team structure, and needed members to extend your team. We tell you accurate salary expectations of software developer depending on them, and in case that it is OK with you, we start the recruitment process.
Interview and Hire Top Developers
We find the best matches according to your want and include different rounds such as coding or test assignment. Interview the rounds cleared and final candidates by arranging skype calls. Once you select the best, enjoy with your remote agile team 
Launch the project successfully 
Developers will report you directly and you can accomplish the greatest integration using complete reporting, status meetings defined KPIs and team size changes.
Frequently Asked Question