December 29, 2020
Posted by:

Admin

Category:

Outsourcing and Offshoring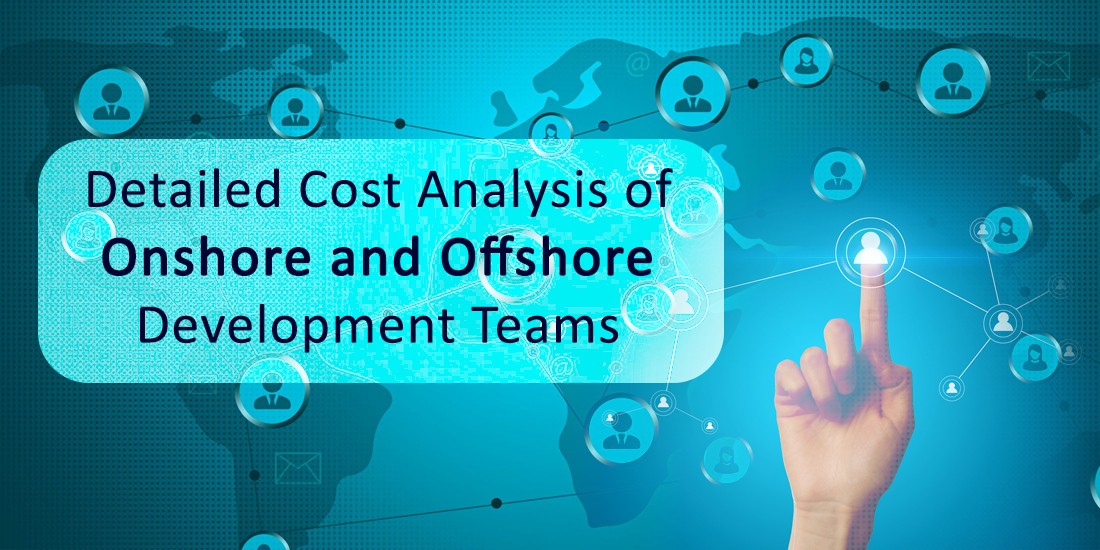 Being efficient and also productive at the same time is a rare match but holds the power to transform the business with lucrative opportunities. This rarest combination is now not so rare with the emergence of mobile apps and other web solutions. The new technological era is incipient of wrapping various business activities in a handful of devices with the help of an application. To achieve the highest level of productivity accompanied by efficiency, most businesses around the globe have started hiring mobile app developers and other software developers. But where to get the best resources is still the biggest question for most of the firms. In the present digitized epoch, every corner of the world has become accessible for everyone extending more and more numbers of opportunities and options for employers and employees too. Most enterprises step out of their organizational premises and even countries leaving the native team and finding the best team capable of serving the most effective services enhancing the performance of their operations.
Now the confusion which puzzles most employers is whether to select an onshore software development team or must choose to hire offshore software developers to accomplish their business objectives. Are you an entrepreneur who is looking to expand your business with a top-notch app and willing to know the cost to hire onshore software developers and offshore developers? You have reached the right page to get the optimal solution for your problem. Here we have described the onshore app development, offshore app development, their hiring benefits, and also the cost that can have the greatest impact on your business development.
What is the onshore development model?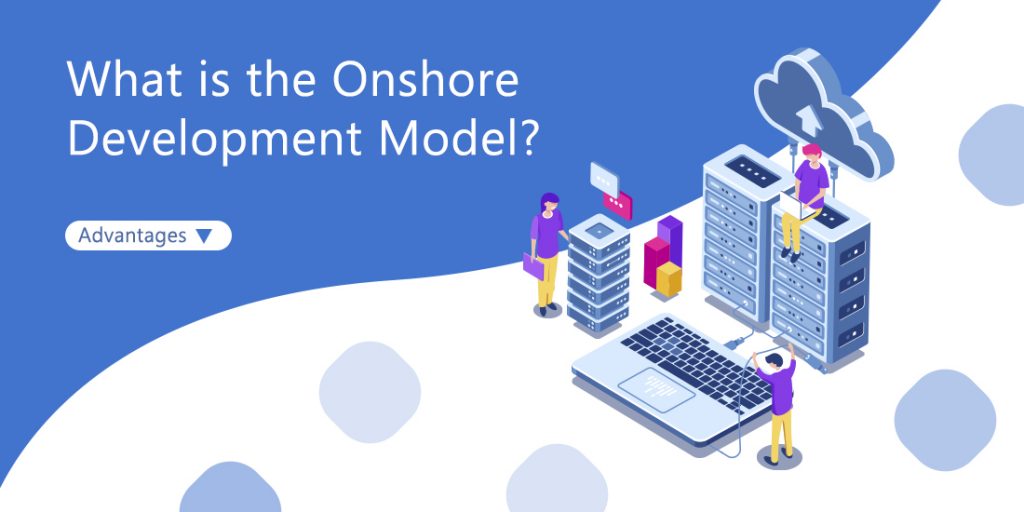 The onshore model is a team that is built in the native land. If you are outsourcing your project to an entity located in your native land to complete your software development process and serve you with a high-performance app in a cost-effective manner. Most businesses opt to outsource product development to reduce the development cost, but if the cost is not on your concern list then you can onshore software developers.
Advantages of hiring onshore software developers:
Same time zone: When you have to work with a team outside of your office premises then communications plays a great role in drafting out the best results from your ideas. To attain better communication, working hours at the same time play a crucial role in allowing your native team to coordinate with the onshore app developers and synchronize the tasks likewise.
Similar work culture: Work culture outline the way you are going to execute the task. Sharing the same work culture brings symmetry to your work and helps your onshore team to understand your requirements and work accordingly.
Face-to-face communication: When you have a development team in your land then you are free to meet them and communicate for better transfer of ideas, knowledge, and development strategies too. It also allows you to inspect the work culture, strategies, and team better before you allow selecting the best out of your list.
Excellent quality work: If market analysis and product planning are done by your in-house team then a better collaboration is required to attain higher quality work. If you are choosing an onshore development team then your team can easily collaborate anytime with the other one to attain superlative solutions.
Tailored project management: The study conducted over the app development sector shows that the agile method is much more successful than the waterfall method in which the testing and review process is done at equal intervals of project development. Onboarding the onshore development team makes your communication clear and easier and also helps you to maintain better connectivity with the team to understand the level of development.
Faster time to market: With clear communication, your team will be able to develop a proficient app within the least possible time. This will reduce the time to market the app.
Tax policies and laws: Countries have their discriminations when it comes to their laws, policies. If you are dealing within your country then you might be well aware of each law incorporated in outsourcing a project or hiring a software development team on demand.
Highly expensive: The biggest drawback of selecting an onshore software development company for your product development is higher costs. It creates an excess burden on your business finance resulting in dragging down the overall performance. If compared with any developing countries, then the cost of developers in Western countries is thrice that others.
Limited talent: Today's technological world is coming up with frequent changes with the rapid evolution of the latest technology. It is hard for professionals too to get skilled in each technology. Hence the number of professionals skilled with the latest technology is getting limited. If you get constrained within your geo location then you may get a handful of professionals skilled with the technology that you prefer.
What is the offshore development model?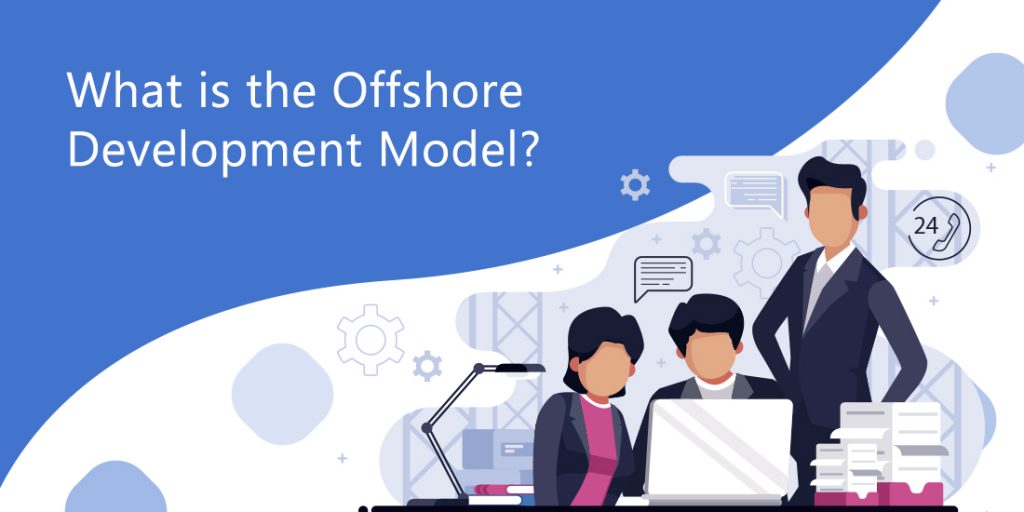 Offshore Development Company is referred to entities located in another part of the world serving effective product engineering services to companies all across the world regardless of their business domains at affordable prices. Several countries have a huge talent pool but the remuneration is lesser as compared to other companies. The developers of such countries are capable of catering to every type of software development requirement at the least possible cost without hampering the quality of the product. Most of the big giants of various business sectors are tending to such developing companies to get the top professionals and also to cut down the expenses.
Advantages of hiring mobile app developers Offshore:
Economical: Offshore development centers are available in each country but most of the companies look for a location and a team that offers overall lower development costs than their native team. In recent years, Asian countries have gained prominence all across the world for serving the most affordable and also qualitative solutions.
Quality: When it comes to developing an app, quality plays a crucial role in making that app promising and acceptable to the users. The employees of offshore development companies are highly skilled with the latest technologies and are capable of catering excellent solutions perfectly customized to satisfy your requirements.
Communication: In recent days English is been prevailing in most countries with a huge number of folks gaining proficiency in the same. This helps you to remove the communication barrier and place a healthy and easy communication channel between the client and the employees.
The disadvantage of hiring offshore software developers:
Different time zones: Going offshore to onboard the software development team can vary the time zones being different countries which also brings a difference in the working hours. This can also become a hurdle in your communication. In recent times most offshore software development companies are opting for the most effective project management tools allowing the clients to coordinate with the team and get the most effective solution.
Cultural difference: Work culture may differ by a greater margin when you are working with a team from a different country. If you have to keep continuous coordination between your native team and the offshore team then it may be an issue but if you are taking an end-to-end software development solution from the offshore team then the cultural difference will not make a major difference to your development process.
Cost Comparison between onshore and offshore app developers:
When you talk about a region like U.S.A or U.K., choosing an onshore developer will not be a feasible option, especially for start-ups. The initial cost of a developer in Western countries is approx $130 per hour. When you calculate an overall app development that takes more than a couple of months, then it becomes very expensive. Instead, if you choose an app developer from a country like India then it can cut down your expenses by three times. The average pay of a developer in India is approx. $30/per hour. Another aspect for which India has been ranked at the top of the app development sector is the widest talent pool and the proficiency in the latest technologies that ensure robust and world-class mobile and web apps.
Final Note:
Onshore development and offshore development process both are trending these days but when it comes to a country like the USA most companies opt for offshore software development. There are pros and cons of both onshore and offshore development companies but when compared together offshore development companies have been proven more lucrative in all aspects. Choosing an offshore software development team can help you cut down your expenses, excel in the quality of your product, and also give you access to the latest technologies with the widest talent pool to choose from based on your requirements. Depending on the objective of your app development, choose technology, and then find the best company that can fit your technological, economic, and innovation attributes.
Faqs:
Can I hire an offshore team to work with my native team?
There are several engagement models offered by the offshore development centers and if you are willing to hire a team who must work as an extended part of your team then instead of outsourcing the entire project you must choose to hire offshore developers for your team. This option is also as scalable as the outsourcing one, where you can anytime scale up or down the team size based on your requirements and have a complete hold over the team as well as the project too.
Why should I choose to outsource my project to an offshore team?
The main objective of outsourcing a software development project is to get the most promising software developed on the latest technology with all the latest and futuristic features in the least possible budget. If you are choosing to opt for the services of an offshore development team then you have a wide array of service providers among which you choose the best without wasting any time and money in recruiting the team and accommodating them with a high salary and other remunerations.
Choosing an offshore team will loss of control over product development.
Most offshore development companies are using an agile model where every step of development is followed by testing and a quick review with the client. You can easily hire offshore software developers just like your native team where you have complete involvement and management of the software development. You can always stay connected with the development team using various management tools.
Which location is best to choose the offshore development team?
In recent years, India has gained quick and never-ending prominence all across the world for serving top-notch app development services with the top professionals in the industry. The cost of software development offered by Indian app developers is comparatively lesser than any other developers.