October 11, 2022
Posted by:

Admin

Category:

Famous App Analysis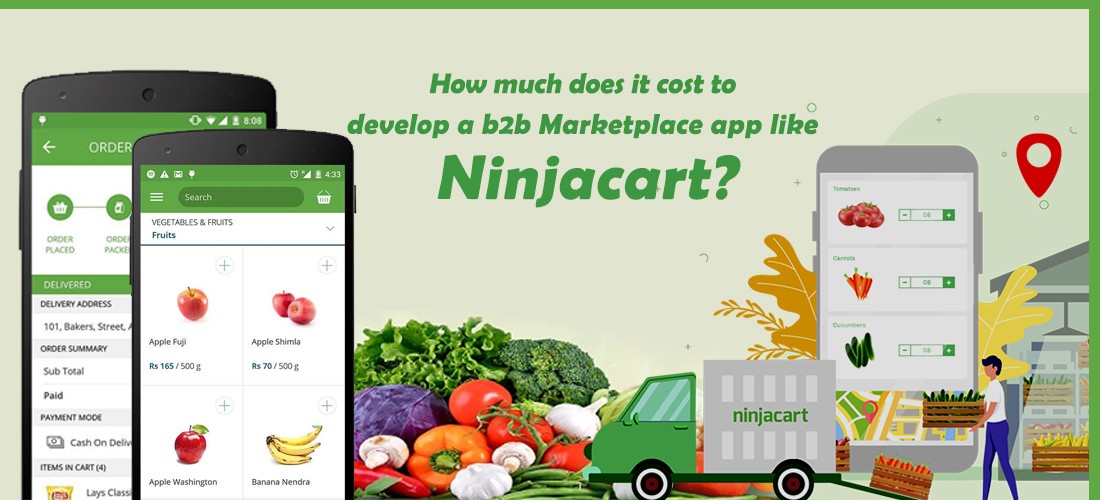 Mobile applications have reinvented the way processes and industry practices were taking place. Right after the advent of smartphones, anything and everything was made possible in just a matter of a click. It has paved the way for creating an end-to-end digitized economy where all of the app integrations have brought in a high degree of transparency, accuracy, and enhanced productivity. Moreover, it has streamlined the in-house operations as well as the entire process flow. Mobile applications offer a wide range of features and advantages, leveraging which one can attain organizational success and strategize digital growth.
Both businesses and end-users find mobile applications as the best tool to eliminate all the hassles and bustles on their way. The huge potentiality offered by mobile applications has helped the end-users in attaining self-freedom, thereby reducing the gravity of the friction they were facing while accomplishing day-to-day tasks. From an enterprise point of view, they find mobile applications as a perfect resource to reach out to the perfect set of customers in the perfect way. Also, mobile applications help businesses in enhancing customer engagement rates. Because of the potentiality offered by them to ease the way of running a business, businesses are aggressively integrating mobile applications into their internal frameworks. Innovative ideas are turned into top-notch mobile applications with the help of leading app development companies in India. In this article, we are going to see one such innovative idea, that's been turned into a high-end mobile application leveraging cutting-edge technologies. The app is known to be Ninjkart, India's largest B2B Fresh Produce Supply Chain platform. We will discuss in detail the app, its features, integrations, and even the cost of building an app like Ninjkart. So let us get started.
The need for an app like Ninjacart
The conventional mode of running a business was a tedious job. Things can go worse in case the business belongs to a supply chain management domain. Technology-leveraged mobile applications have been introduced into the picture for diminishing all the wearisome parts of running businesses. An app like Ninjacart is becoming prominent in such kind of situation. The pp mainly ensure flawless delivery of farm-fresh produce by the best usage of technology. It has helped farmers to get connected to the marketplace in a seamless manner and helped retailers to meet customer requirements.
More on Ninjacart
Ninjacart is an Agri marketing platform with an integrated supply chain solution connecting vegetable and fruit farmers to businesses. The company with its headquarters and Bangalore, India was founded in the year of 2015. Its founding team consists of Mr. Thirukumaran Nagarajan, Mr. Kartheeswaran KK, Mr. Sharath Babu Loganathan, Mr. Ashuthosh Vikram, and Mr. Vasudevan Chinnathambi. The app has gained huge traction and has attracted huge investments from potential investors like Accel Partners, Qualcomm Ventures, Tiger Global Management, etc. Thus Ninjacart is taking great steps toward solving the challenges faced by the agricultural sector.
Performance indicator of Ninjacart operations
· Daily volume of 1000+ tonnes of vegetables & fruits shifted to market place
· Serving 17000+ retailers across 7 major cities in India such as Bangalore, Chennai, Hyderabad, Ahmedabad, Pune, Mumbai, and Delhi.
· Just in the time supply chain — Farm to retailer in less than 12 hours
· 3000+ team members and the list is still growing
Get a Quote
Features of a b2b fruits and vegetable delivery app like Ninjacart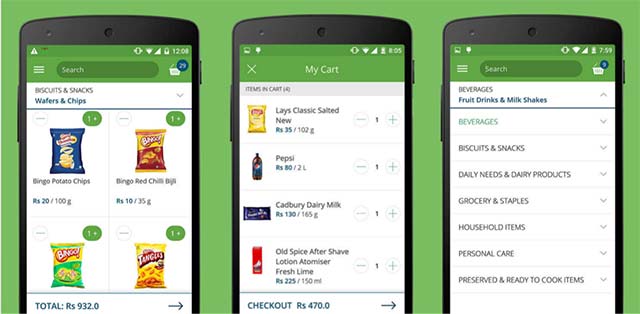 · Log in/ Sign Up
As the app has to access customer information it should allow the users to create their own account. The app can make use of an email Id, mobile number, or even social media account for account registration. Once the registration process is successfully completed, users can leverage the credentials for accessing their accounts.
· Language Selection
The app is available in English as well as regional languages such as Hindi, Kannada, Tamil, Telugu, Marathi, Gujarati, etc.
· Retailer Registration
As the app falls under the b2b category and mainly deals with retailers, the shop owners have to register their shop on the app. The shop owner has to provide various details such as shop name, Shop address, GST number, Referral code if any shop map location, etc.
· Shop Verification
The retailer has to submit the shop details by uploading the respective images. It has to be three I count on various angles of the store outlet.
· Verification Process
Once the user submits all the mandatory data successfully users need to wait for the approval. The agent will connect you over the phone for further proceedings.
· Product Listing
The list of available veggies and fruits has to be made available so the retailers can choose the right items they want to purchase. Price of the products will also be available next to the product listed.
· Interactive dashboard
The app has a highly interactive yet engaging dashboard that prompts the one-time users to be regular users of the app.
· Search Bar
The app has an advanced search bar that allows the customer to carry out enhanced search facilities. The search bar is integrated with high-end filter options to deliver an impeccable experience to the customers.
· Cart
The list of items prior to the checkout will be available on the cart menu. Customers can add or remove the same items based on the fluctuations in their interests.
· Payment Gateway
The app is integrated with a safe and secure payment system that offers a seamless experience for the users.
How much does it cost to develop a mobile application like Ninjacart?
The demand for a mobile application like Ninjacart is gaining huge traction because of the advantages it facilitates. A b2b vegetable and fruit delivery app like Ninjacart is a profitable business model that can be scaled to any possible extent. Business owners are actively looking forward to trying out their luck on a similar business model. They are searching for the best app development companies in Mumbai, India for making their dream come true. Active research is going on to explore the wide opportunity in this industry space. There are many app developers who can help you in coming up with a b2b grocery app like Ninjacart. The app development cost may vary based on app development agencies to app development agencies. However, on a regular basis, the cost of developing a b2b fruits and vegetable delivery app like Ninjacart will be costing around USD 10,000 to USD 50,000 to develop.
DxMinds Innovation Labs- best b2b fruits and vegetable delivery app developers
DxMinds Innovation Labs is one of the fastest-growing digital transformations and b2b fruits and vegetable mobile app Development Companies headquartered in the USA. In India, the company has its innovation lab in Bangalore. Other than that, the company has physical experience in countries like UAE, Peru, Australia, the USA, and India. It delivers outstanding services to clients spread across various countries. For more details on how the b2b fruits and vegetable mobile application built by DxMinds Innovation Labs can take your agribusiness to the next level and to avail a free consultation on the same, drop a mail to info@dxminds.com
Get a Free Quote