April 3, 2020
Posted by:

Admin

Category:

Mobile App Development, Technology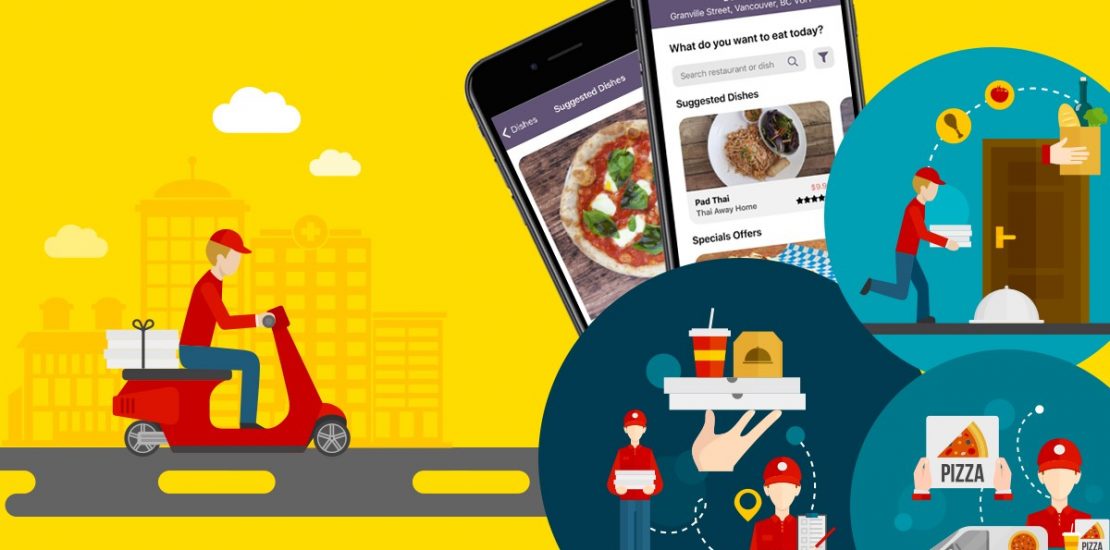 What is Cloud Kitchen? How Much Cost to Set Up a Cloud Kitchen in 2023?
Cloud technology and its applications are growing at a rapid pace. The wide adoption of technology has resulted in the enhancement of various landscapes. Its application has transformed the business in the best way possible. The support offered by cloud technology in running hassle-free is not so small.
Conventional ways of running a restaurant or food-based industry require setting up a large number of infrastructures. To make it appealing for the customers, the dine-in area has to be attractive. This needs to be kept hygienic around and the maintenance cost of everything together can be higher, which resulted in narrowing profit margins. This is one of the factors that have raised a huge challenge for restaurant owners to deal with. Cloud kitchen is one of the perfect alternatives for all those conventional challenges here by creating a profitable ecosystem for restaurant owners. In this blog, we will deal with what is cloud kitchen, how it works and how can one set up a successful cloud kitchen business model. So let us get started.
What is a cloud kitchen?
As the name denotes, cloud kitchens are virtual restaurants that offer n physical dine-in space but deliver food either online by a mobile application or associated with various food aggregators like Uber Eats, Zomato, etc. Cloud kitchens are one of the most profitable business models as it needs to spend less on infrastructure. When it comes to the investment part, the cloud kitchen requires a very low investment compared to any other dine-in restaurant business. Cloud kitchens are the perfect solution for businessmen, who want to set up an online restaurant business. Possibility offers ad the high degree of scalability it offers, cloud kitchen is gaining huge traction all across the globe. Entrepreneurs are actively looking for companies that they can rely upon in setting up a top-notch cloud kitchen. Less operational costs, Low setup costs, and a complete automation facility have helped cloud kitchens to gain huge popularity in the entrepreneurship space. The cloud kitchen business model has been set up into different categories based on its type, size, and characteristics.
Working in a cloud kitchen
Cloud kitchens are a widely adopted innovative business model that offers a large amount of flexibility for restaurant owners n running the business. Working in a cloud kitchen s the same as working in an online food aggregator. The kitchen-only setup will be formed on a specific premise where no dine-in facility will be available. Customers can make use of online platforms like iOS or Android mobile applications for pacing their orders from the restaurant. The available menu including the complete details f the cuisines will be accessible from that area. It n also associate with various food delivery aggregators like Siwiggy, Zomat, Uber Eats, etc. Right after the customer orders the food, a delivery executive will be assigned and the food e delivered to the respective locations.
Types of Cloud Kitchen
Based on the mode of operations, type size, and various other characteristics, cloud kitchens are classified into different types. Let us see in detail what are the various classifications of cloud kitchen
· Uni-brand cloud kitchen
Uni Brand cloud kitchens are those kinds of kitchens where a single brand of the restaurant is hosted and served for the customers. The food items available will be under this brand only and will be limited in the number of menus.
· Multi- brand cloud kitchen
A multi-brand cloud kitchen, as the name denotes, hosts multiple brands from the same space. It is a collection of a wide variety of food items including different menus.
· Restaurant combined with cloud kitchen
A large number of restaurant owners are adopting this way of operating restaurants combined with the cloud kitchen. On one side, they run a conventional restaurant, on the other hand, they will b running a cloud kitchen. This will help business owners in running a much more profitable business.
· Co-working cloud kitchen
Co-working cloud kitchen is a community that hosts multiple cloud kitchens under a single place, This works the same way as co-working spaces.
· Aggregator cloud kitchen
Aggregator cloud kitchen is the kitchen hosted by a food delivery aggregator; let's say Swiggy, Zomato, etc. The aggregators create an ecosystem where they invite their top-performing restaurants to a single co-working space to prepare food.
Advantages of having a cloud kitchen business
· Low operational costs
· Low maintenance
· High profits
· Revenue-generating business model
· Enhanced profits
· Less infrastructure set up
· Easy to adapt
· Highly automated
· Risk-free
Mobile application development for cloud kitchen
The best use of mobile applications can soon help cloud kitchen startups in turning out to be branded. It can help cloud kitchen startups operate freely in a separate space. The app helps them in collecting online orders. Best cloud kitchen mobile applications can help businesses in collecting analytics of their customers and thereby convert them to potential clients by providing regular offers and discounts. Though the cloud kitchen owns a mobile application, it can still associate with food delivery aggregators.
Features of cloud kitchen mobile application
The cloud kitchen mobile application has to host the same features as food aggregator mobile applications. It should have a user registration account, profile for accessing the private user area, content management system, search and filter options, location access, payment gateway, review, and rating system, order tracking option, etc. one can come up with a top-notch cloud kitchen set up along with a potential mobile application that helps him in scaling the business with the features mentioned above. If required, he can integrate various other features and third-party APIs and various other technologies like artificial intelligence, blockchain technology, etc.
How much does it cost to develop a cloud kitchen mobile app?
Developing a cloud kitchen mobile application requires huge domain expertise and hands-on experience. The cost of developing a cloud kitchen mobile application is bound to various metrics. The platform for which the app is developed is the first factor affecting the app development cost. An app can be developed for either or both iOS or Android platforms. The other factor determining the app development cost is the mobile app development company one hires for the purpose. The other factor is the technology that gets integrated into the application. One can make use of technologies like artificial intelligence, machine learning, blockchain technology, etc to upgrade the mobile application.
DxMinds Innovation Labs for developing technology solutions for cloud kitchen
DxMinds Innovation Labs is a leading digital transformation and mobile application development company rooted across the globe and focused on delivering unimpeachable services to clients. One can hire DxMinds Innovation Labs as their digital transformation partner in developing impeccable technology solutions for setting up a cloud kitchen.
Why DxMinds Innovation Labs for cloud kitchen technology solutions
· Innovative solution provider
· Cutting-edge solutions
· Fastest growing digital transformation company
· Dedicated team of developers, designers, and project managers
· 24×7 customer support