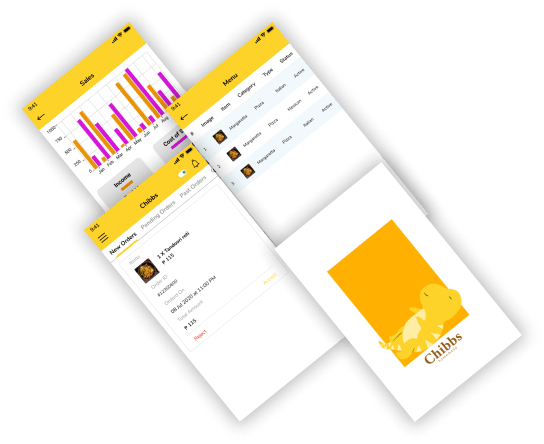 The client is an online food aggregator who connects its users with the vendors who produce freshly prepared food. Despite the fact that there exist tens and hundreds of online food delivery mobile applications across various verticals, what sets this client apart is the type of food they supply. They are well known for marking their space in the industry delivering home-cooked food. The app showcases a wide range of homely foods right from starters to appetizers, the main course. Filipino, Japanese, Korean, Filipino delicacies, Coffee, Pastries, Cookies, and Pizzas. The app ensures that the homely food prepared under strict hygienic conditions is delivered right at the doorsteps of the user. Just as in any other food delivery app, our client app also allows the users to stay on top of their order delivery status by tracking the location of the delivery executive. A high degree of safety measures is adopted and training is given to the delivery executives to make sure that there exists no event that causes any kind of threat to the hygienic part down the delivery line. Leveraging the app, a user can opt for contactless delivery that adds more transparency to the system. Also, like any other food delivery app, our client app doesn't demand any minimum order requirement and offers a high degree of flexibility for the clients.
The client approached DxMinds Innovation labs with an intention of deriving the perfect solution leveraging state of the art technologies. The client was in an urgent requirement of scaling their business to the next level and as a part of that, they needed to onboard end to end digitalization. They need to outpace the limitations caused by the conventional modes by the best usage of technology, thereby opening the doors of wider opportunities.
Our Offerings
By analyzing the end-to-end business operation of our client, we came up with a top-notch mobile app that helps them enhance their bandwidth. The app is basically a set of four where it consists of
Customer app
Seller Partner App
Delivery partner app
Admin app
Leveraging the customer app the users can browse their favorite cuisines listed by the sellers using the seller partner app. Once the order is placed, notification is sent to the delivery partner app wherein they will be giving the relevant details of the order. The admin app is for the business owner to stay ahead of all the events occurring on the app.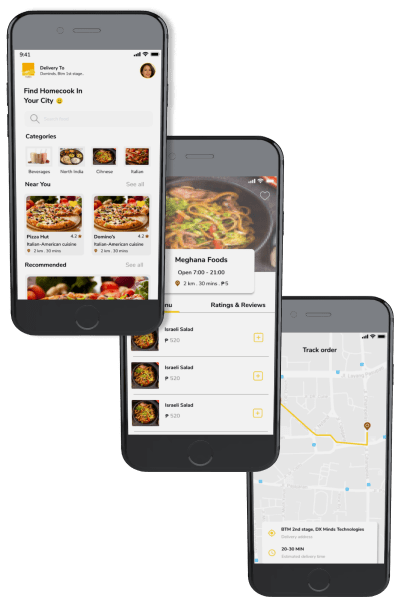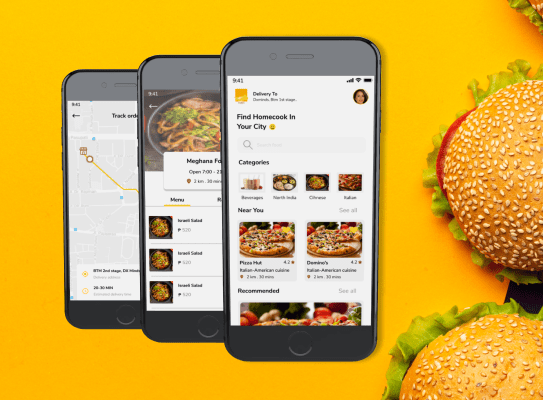 The results right after the advent of the app turned out to be jaw-dropping. The client was able to
Reach out to the potential set of customers
Deliver more value to the customers
Enhance the business range
Accelerate profits and ROI
Shout out to the right investors